While Minerva's girls' cross country team won their first state championship in school history, Lions boys' runner Connor Shingleton also put up an impressive performance on Saturday at Fortress Obetz.
Shingleton finished third among 180 individual runners at the state cross country meet, finishing at 15:39.9 for the race. Shingleton landed only behind individual champ Jack Agnew from Carroll (15:31.3 time) and runner-up Noah Graham, who clocked in a 15:33.8.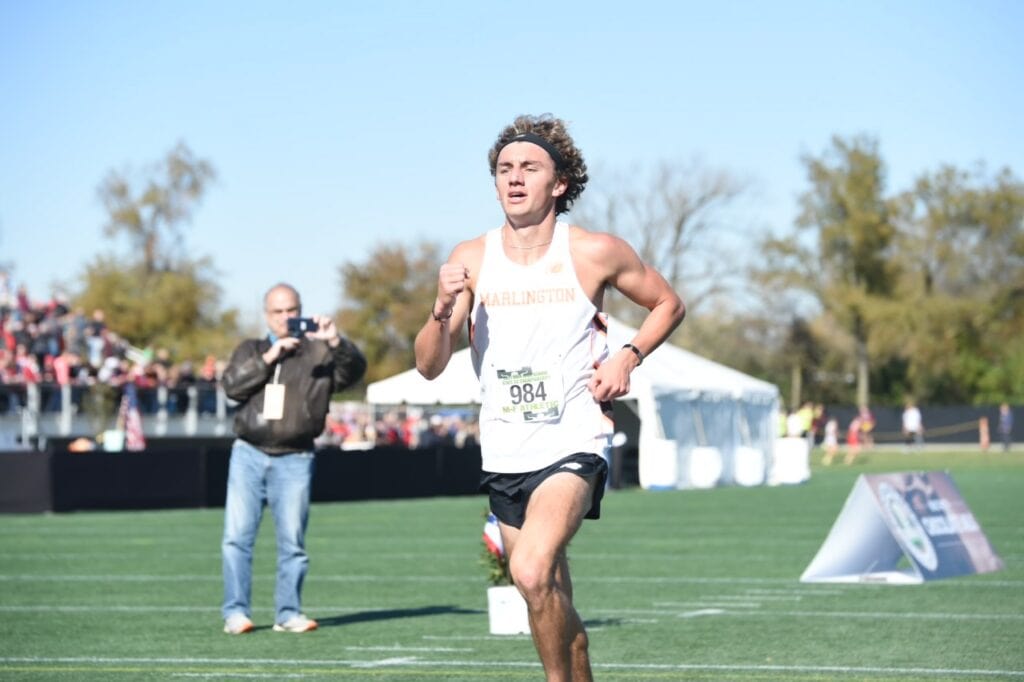 Graham, of course, was part of the Dukes team that took the Division II boys' state title at Saturday's meet. Minerva finished 16th among 20 qualifying schools.
As for other area participants at Saturday's state meet, New Philadelphia's Owen Brady, Tuscarawas Central Catholic's Jackson Triplett, West Holmes's Zeke Galbraith, and River View's Javin Robinson earned All-Ohio honors by finishing within the top-30 individuals.
Brady, making his second and final appearance at the state tournament, clocked in at 15:50.7 in the Division I boys' race, finishing 25th overall.
On the girls' side, Tuscarawas Valley senior Hannah Wyler ended up 45th in the girls' Division II meet at 19:32.6. Wyler, who was competing in her fourth and final state meet, greatly improved on all three of her previous appearances (94th in 2018 as a freshman, 111th in 2019 as a sophomore, and 104th in 2020 as a junior.)