South Range completed an undefeated season and earned their first football state championship with a 53-27 win over Ironton in Friday morning's Division V state championship at Canton's Tom Benson Hall of Fame Stadium.
The Raiders (16-0) outscored the Tigers (15-1), 25-7, after Ironton tied the game midway through the first quarter. South Range jumped out to a 32-14 halftime lead and held on for the victory with an offensive output that racked up 342 yards of total offense, including a 6-touchdown performance by quarterback Billy Skripac. Skripac totaled 331 yards on 13-of-25 passing and three TDs, and also scored thrice on the ground while accumulating 57 yards on 12 carries.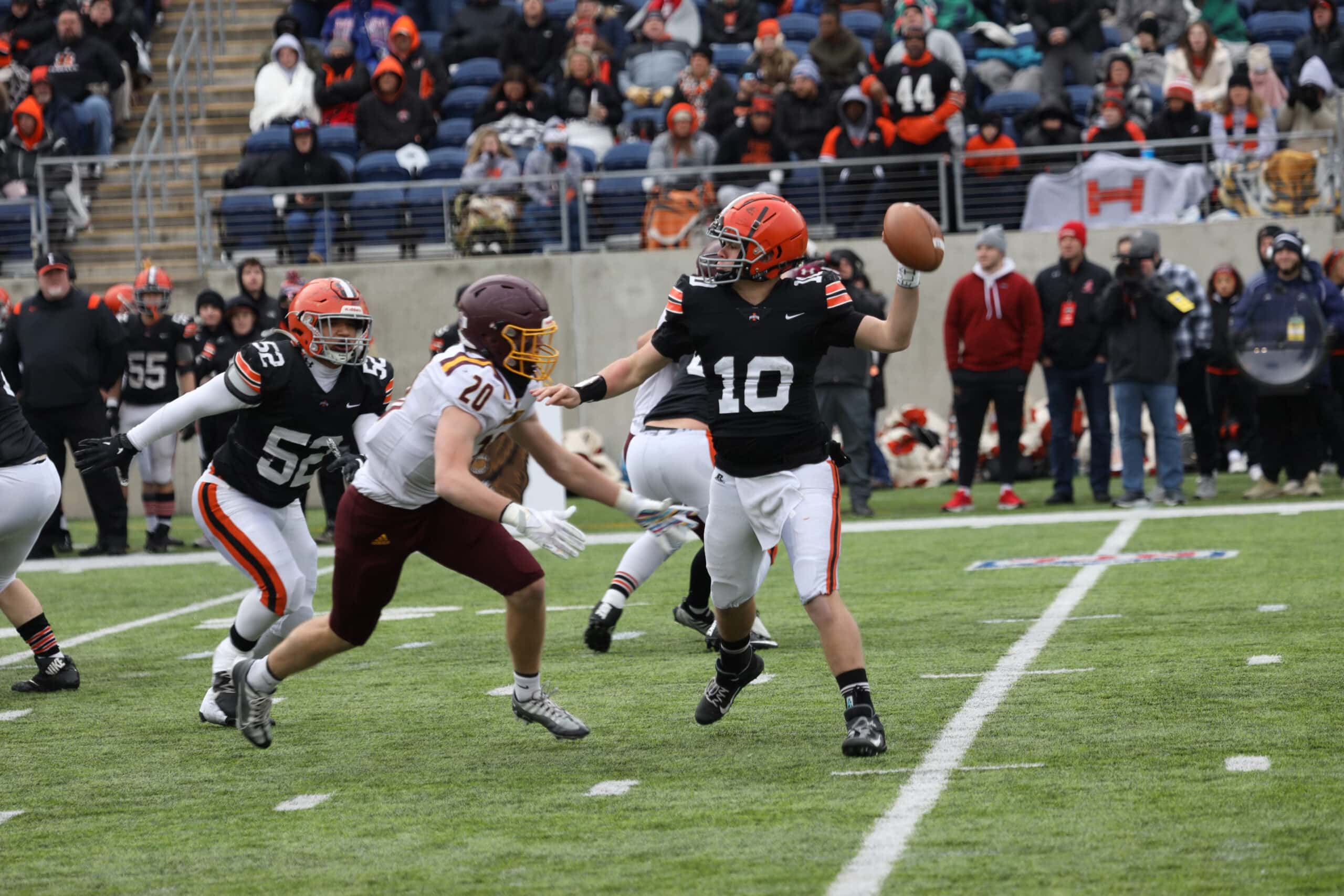 Blake Ewert and Aidan Dominguez also each scored a touchdown to add to the Raiders' scoring, while Ironton quarterback Tayden Carpenter went 21-of-36 for 325 passing yards and four touchdowns, including a 66-yarder to Lincoln Barnes to tie the game at 7-7 in the first quarter.
Bailey Ryan contributed to South Range's win with a blocked punt returned to the 8-yard line (which led to a Raiders touchdown on the following drive), and Shane Lindstrom racked up 176 receiving yards and a touchdown on just six receptions.