CANTON, Ohio – What started as a seeming blowout turned into a down-to-the-wire Division II state championship, which was won by Toledo Central Catholic, 28-21, over Akron Hoban on Thursday night at Canton's Tom Benson Hall of Fame Stadium.
The Fighting Irish (15-1), who won their fourth state championship in school history and their first since 2015, won the game despite a record-setting performance by Knights running back Lamar Sperling. Named Ohio's "Mr. Football" winner prior to Thursday's game, Sperling ran for a Division II final-record 356 rushing yards on 40 carries, along with all three of Hoban's touchdowns for the contest.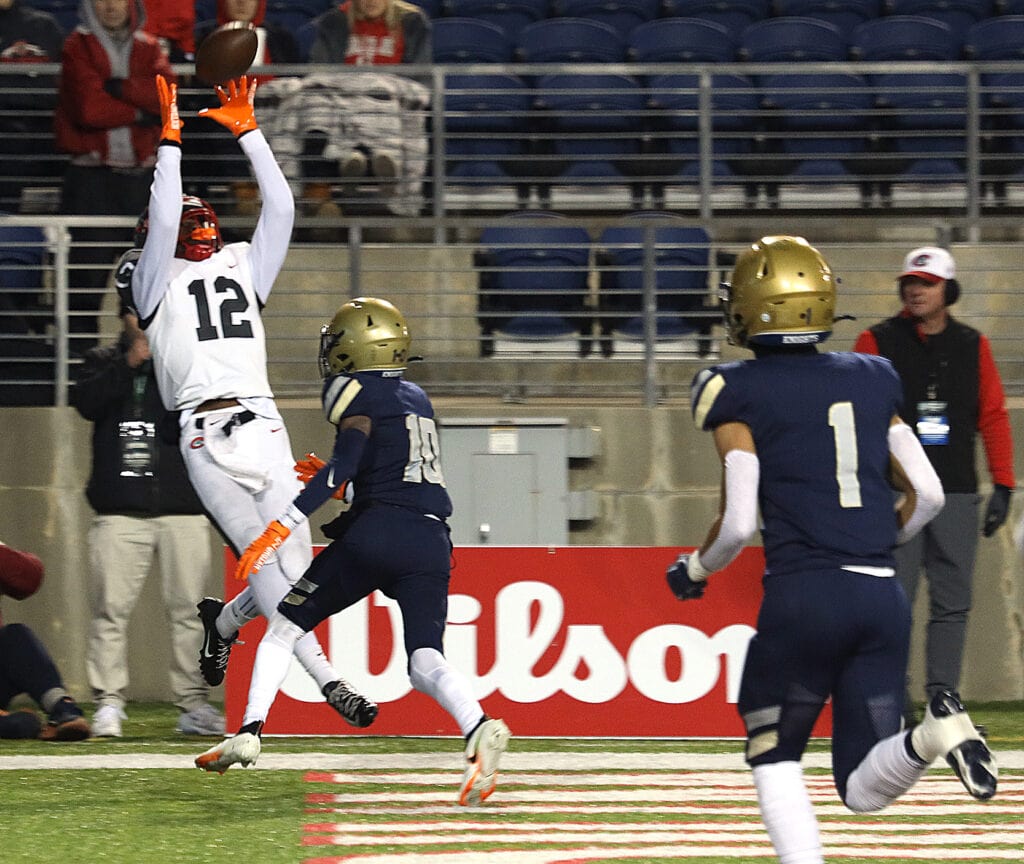 T.C.C. went up 21-0 midway through the second quarter with a pair of rushing touchdowns by quarterback Ty'Waun Clark, who ended the night with 94 rushing yards on 15 carries, along with a 7-of-13, 62-yard passing performance, which included a 15-yard touchdown to Durye'a Hall that put the Irish up 28-7 before halftime.
Central's other score came on a 92-yard interception return for a touchdown by Braylen Awls, who added to the tough night for Hoban's quarterback, Jac'Qui Long, who completed two of eight passes for -3 yards while getting intercepted twice.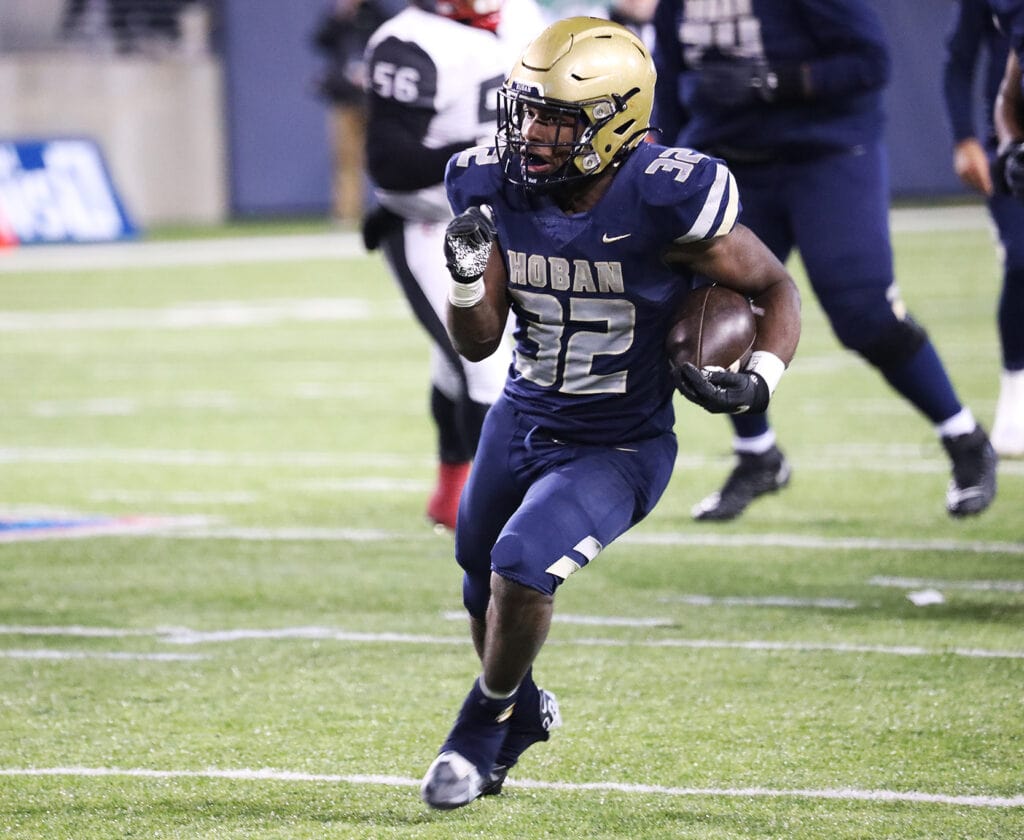 Sperling nearly brought the Knights back with a pair of touchdown drives in the third quarter, but the Knights were stumped in the final period as Central ran down the clock to close out the game, intercepting Long's final pass downfield on the final play.
The loss was the second consecutive for Hoban in the Division II championship, after the Knights fell to Cincinnati Winton Woods, 28-10, last season.