SUGARCREEK – The Garaway Pirates opened on a 27-0 first-quarter lead and beat the Smithville Smithes, 48-7, in Friday's Division V, Region 15 opener.
After turning the ball over on downs on their opening drive, the Pirates forced a pick-six and a fumble-turned-touchdown drive on a pair of defensive stands, which opened the floodgates for the Bucs' offense.
Garaway running back Ethan Miller ran for 136 yards on 19 carries with three rushing touchdowns, while quarterback Logan Yoder added 41 rushing yards and a touchdown. He also threw 4-9 with 29 passing yards.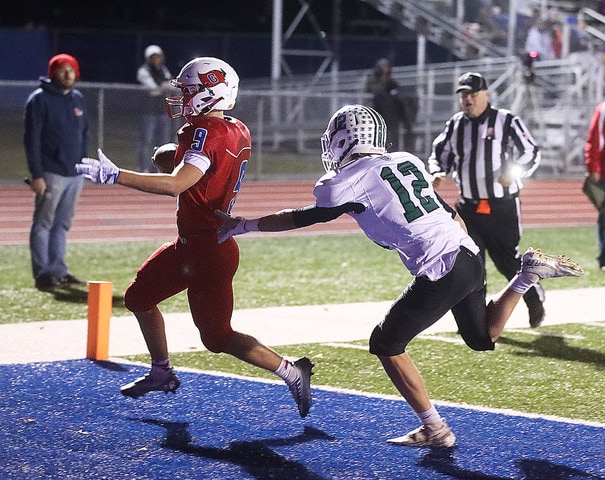 The bulk of the Pirates' scores seemed to stem from critical Smithes errors, such as an interception returned by Mason Elliot for the Pirates' first touchdown. Then, on the following drive, a fumble recovery turned into another Garaway score. In the second half, Smithville's opening drive was stumped by a fumble recovery by Payton Keller for a TD.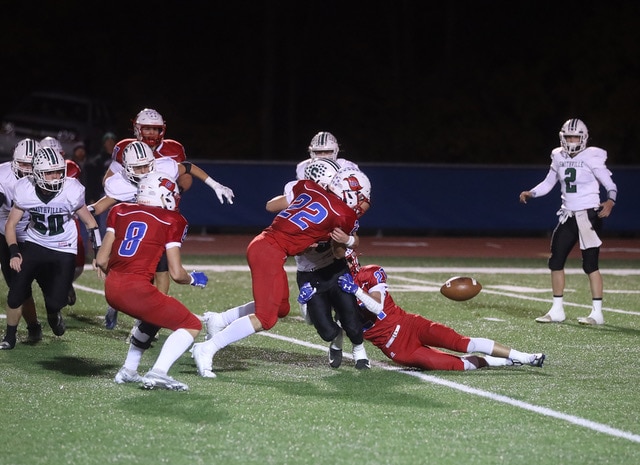 Garaway allowed just 99 yards of total offense, including zero passing yards, to Smithville, whose season ends at 6-5. The Smithes managed a late touchdown via a Mason Haynes rushing touchdown.
The Pirates will face off with a familiar foe next Friday in Sugarcreek – the Ridgewood Generals, who beat Berkshire 21-0 on Friday. The Pirates closed their undefeated regular season with a 29-0 win over the Generals back on Oct. 14.