Dover improved to 4-0 with a 19-6 victory over Taylor Alederdice on Friday night at Crater Stadium.
Tyler Stevenson and Ben Hamm recorded rushing touchdowns for Dover, and Lucas Lane booted two field goals for the Crimson Tornadoes.
The Tornadoes will travel to Steubenville next Friday for a showdown with the Big Red (4-0).
NEW PHILADELPHIA 15, ASHLAND 7
New Philadelphia earned its first Ohio Cardinal Conference win at Ashland.
New Phila senior Trevor Bean totaled two touchdown runs, while the Quaker defense forced three interceptions on Arrows quarterback Luke Bryant.
The Quakers (2-2) will host Mansfield Senior (2-2) next Friday.
GARAWAY 35, CARROLLTON 0
Garaway unleashed its entire offensive output in the first half of their Friday night win over Carrollton at Sugarcreek.
The Pirates totaled 359 yards of total offense, with Logan Yoder boasting four touchdowns (one pass, three rush), including a 54-yard scoring throw to Dillon Soehnlen.
Yoder would finish the night at 13-of-18 passing with 267 yards, along with a team-high 43 rushing yards on seven carries.
Pirates tailback Ethan Miller included a 9-yard scoring run, while Alexander Roden featured an interception for the Bucs defense.
Chase Oehlstrom totaled 94 rushing yards on 21 carries.
The Pirates (4-0) will play Strasburg next Friday.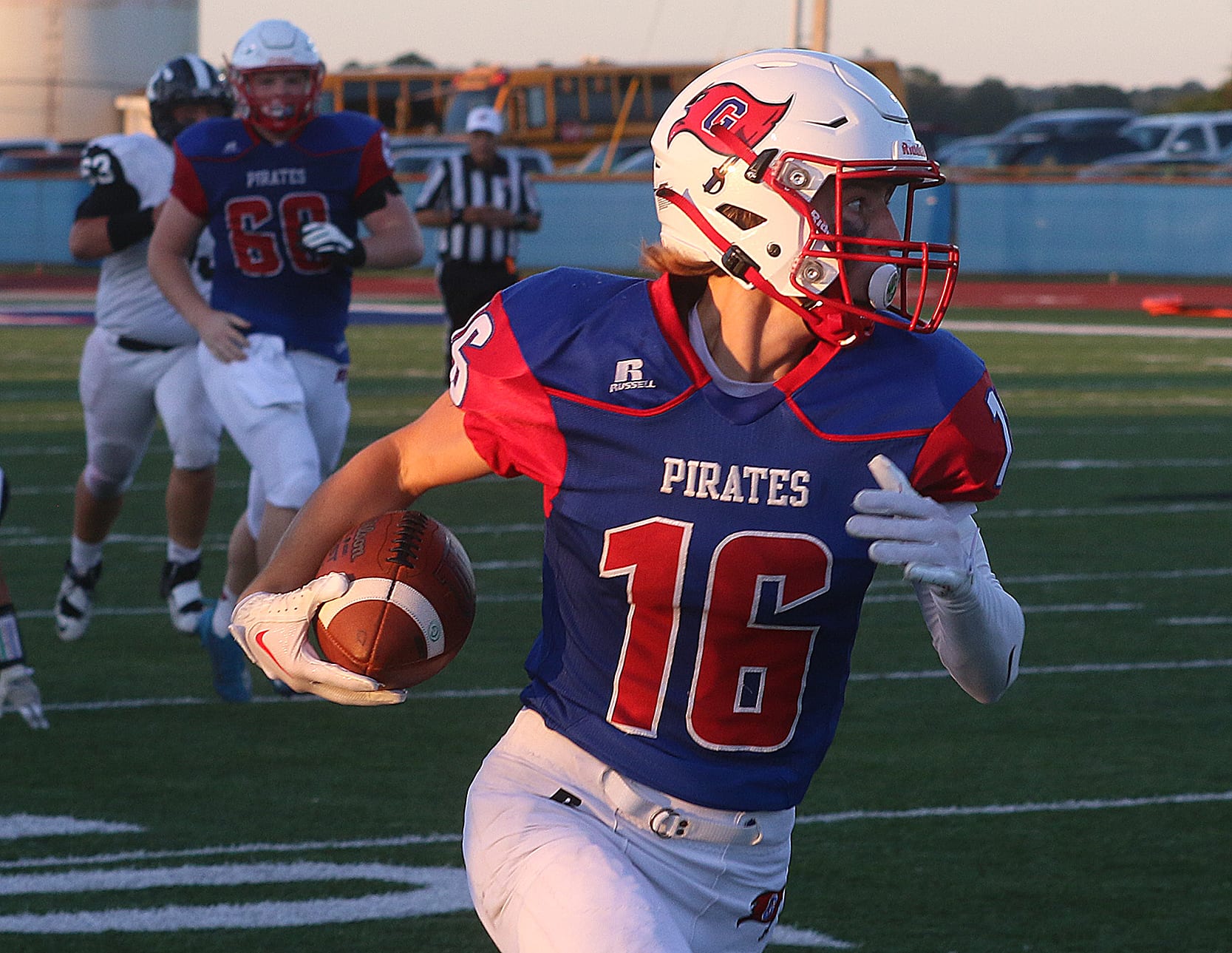 WEEK 4 SCORES
CONOTTON VALLEY 50, STRASBURG 22
WEST BRANCH 38, RIDGEWOOD 14
INDIAN VALLEY 38, CAMBRIDGE 7
SANDY VALLEY 43, MINERVA 13
CLAYMONT 14, MARIETTA 0
EAST CANTON 37, ST. THOMAS AQUINAS 0
SHENANDOAH 36, BUCKEYE TRAIL 20
MALVERN 41, TUSCARAWAS VALLEY 7
FAIRLESS 31, NORTHWEST 28
WEST HOLMES 37, MANSFIELD SENIOR 7