In the picturesque heart of Minerva, Ohio, where sprawling greens meet the open skies, a beloved local treasure was teetering on the edge of transformation.
Great Trail Golf Course, a beautiful 27-hole oasis that has been a cornerstone of this close-knit community since 1969, was at risk of going under the gavel at auction. But, in a heartwarming turn of events, five Minerva natives and now-business partners have stepped forward to ensure that this cherished golf course remains a sanctuary for local golf enthusiasts.
Great Trail Golf Course, situated at 10154 Great Trail Drive, has been a labor of love for the Fry family for decades. Steve and Cathy Fry, who took over full ownership in 1996, have nurtured the course as if it were their own child. Steve Fry's father and other investors initially intended to transform the property into a trailer court but were deterred by the challenges of bringing city water and sewer services uphill.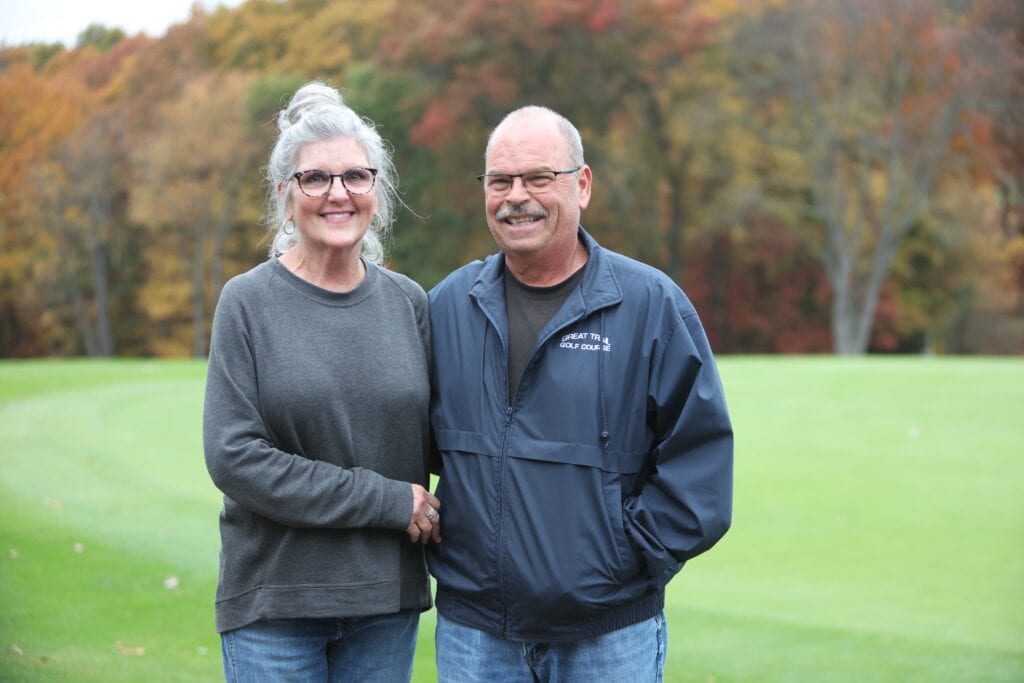 The course evolved in stages, with the first nine holes opening in 1969, followed by the second nine in the mid-70s and the third nine in the mid-80s. For Steve and Cathy Fry, the golf season became a year-round commitment. They chose not to take vacations during golf season, ensuring that operations ran smoothly and the course thrived.
The decision to sell Great Trail Golf Course was not an easy one for the Frys. It was equal to letting go of a cherished family member. As Steve Fry reflected on the course's legacy, he admitted, "Getting our minds right with it was hard. It was hard."
The clock was ticking for the Frys, who, if unable to sell the entire 330-acre property, faced the prospect of parceling it off, a scenario they desperately wished to avoid. In a time when golf courses are being sold, and becoming industrial property, this story could've easily gone that direction. It was at this pivotal juncture that a group of hometown entrepreneurs emerged to safeguard Great Trail's future.
Amanda and Andy Conrad, owners of Sandy Springs Brewing Company in Minerva, first met and fell in love at Great Trail Golf Course 23 years ago. The Frys had become a second family to them. Andy noted he learned valuable mechanical skills from Steve.
When news reached the Conrads that the golf course was on the brink of auction, Amanda's resolve was unwavering. She remembered thinking, "We can't let that happen. So what do we do?" The first person Andy called was his lifelong friend, Steve Ogden, who, despite living in Nashville and working as the Assistant Vice President of a music licensing company, was instantly on board, albeit after conducting thorough research to ensure the project's feasibility.
With Amanda, Andy, and Steve united in their mission, one more partner was required to complete the circle. The Conrads reached out to their friends, Nathan and Nehemiah Shriver, who own R&S Cement and had expressed interest in partnering on a project should the opportunity arise.
Great Trail Golf Course held a special place in the hearts of Andy and Steve, who had worked there together as teenagers. They fondly recalled making a jokeful pact in their youth to one day purchase the course. Steve Ogden described the sale's completion as "a childhood dream come true," stating, "It's the standard when it comes to a pretty golf course."
The Shrivers' inclusion in this heartwarming endeavor began with a conversation with the Conrads over a few drinks at the brewery, as many wonderful ideas do. Nathan Shiver recounted, "They asked me one night at the brewery, 'So, what do you think about the golf course in Minerva?' I'm like, 'It's a nice golf course. I like Great Trail. We play up there all the time.' And they were like, 'Well, what do you think about buying it?'" Though Nathan and Nehemiah initially laughed it off, the Conrads assured them they were serious.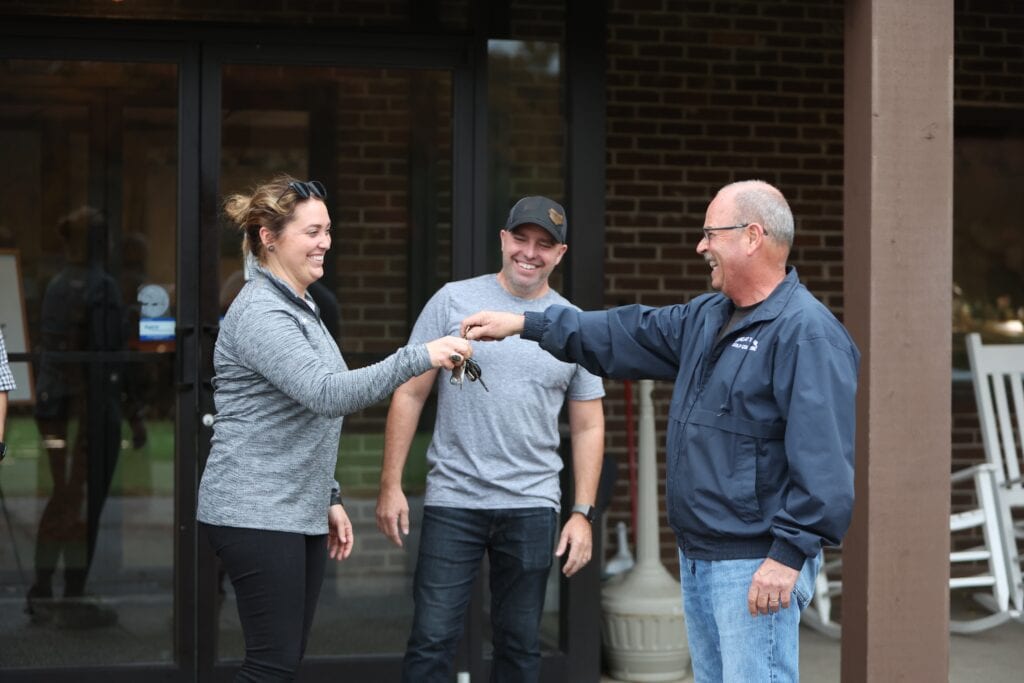 Now, with the keys to Great Trail Golf Course in their hands, Andy, Amanda, Steve, Nathan, and Nehemiah have set their sights on rejuvenating this local gem. Their ambitious plans include the creation of "Great Trail Brewing Company," an upstairs brewery within the clubhouse, along with a rentable space for smaller events on the clubhouse's ground floor, golf simulators, and renovations to the property's overnight rooms.
Amanda envisions Great Trail Golf Course becoming a year-round business, similar to a resort, ensuring the community continues to benefit from this beloved institution.
The Frys, as their chapter of Great Trail ownership comes to an end, can hardly contain their emotions when speaking about the new stewards of the course. "This is a godsend here because I can't think of anyone else I'd rather have it," Cathy Fry said through tears. "I know they'll love it as much as we have; as much as Steve has."
The Frys anticipate that the new owners will infuse the property with much-needed time, money, and energy. "We want more than anything for this to just blossom and be more than we could ever imagine," Cathy said.
As the Minerva community breathes a collective sigh of relief, it is clear that Great Trail Golf Course, now in the hands of devoted locals and dear friends, is poised for a bright and heartwarming future. The story of its salvation is not just one of business, but a testament to the enduring power of friendship and the love a community has for its cherished landmarks.