A local bus driver who has been under fire this week for her questionable driving record has resigned from the Marlington Local School District.
Debra Weisel, who has been a bus driver in the Marlington district for 17 years, resigned from the district days after rolling a bus Monday afternoon.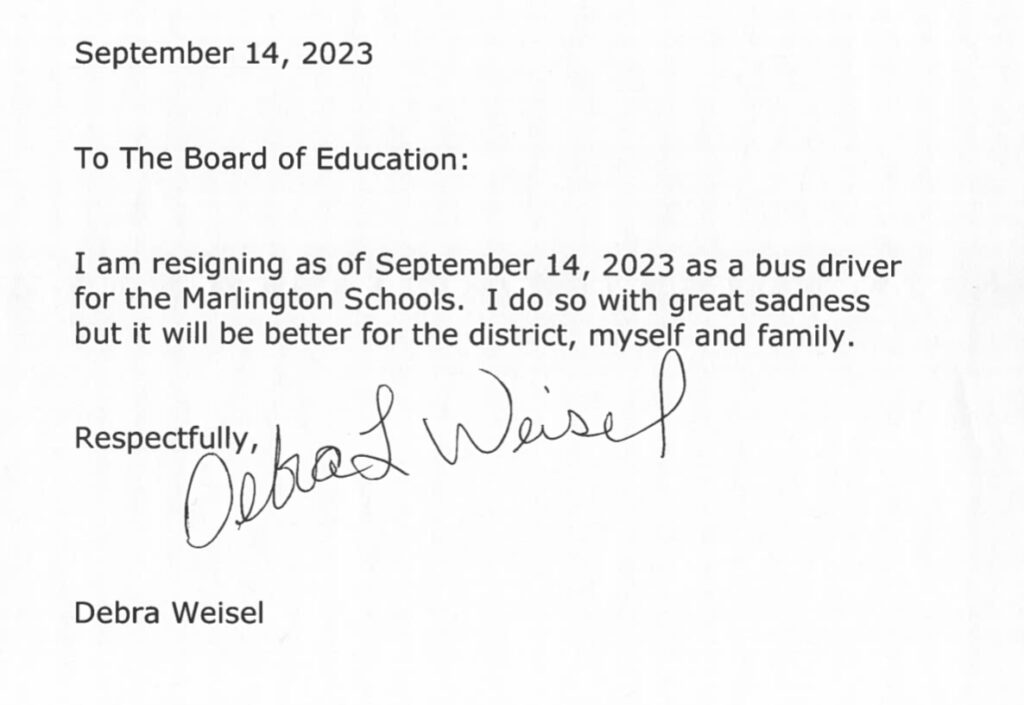 "I [resign] with great sadness but it will be better for the district, myself and family," Weisel wrote in her resignation letter.
According to the Ohio State Highway Patrol, a Marlington Local school bus operated by Weisel, was heading west on Beeson St when she failed to negotiate a left-hand turn onto Columbus Road from Beeson. Troopers say she normally heads straight on her bus route, but that day, she had to turn left and remember too late.
The bus traveled off the right side of the roadway, striking multiple traffic signs and overturned into a ditch.
According to Ohio State Highway Patrol reports, six people, including five students and the bus driver, were transported to nearby hospitals for medical evaluation and treatment. All students were released from the hospital that night.
Weisel was cited for failure to control a motor vehicle. She was transported to Cleveland Clinic Mercy Hospital with minor injuries. Weisel was then placed on paid administrative leave but on Thursday handed in her resignation.
"This wasn't an accident, this was an incident," said a parent of a Marlington student on the bus.
In the days following the accident, Weisel's driving record came under fire.
Records show that a bus driven by Weisel ended up in a ditch in 2018. She "went off the right side of the roadway," before sideswiping a utility pole with the bus. She was cited for failure to control and found guilty of the traffic violation in Alliance Municipal Court.
Between 2002 and 2012, Weisel was involved in six other accidents – including three in 2010.
Going back to 1991, Weisel was found guilty of failing to control her vehicle and not having a child passenger properly restrained, according to court records.
Between 1999 and 2018, Stark County records show Weisel was convicted for various traffic violations that include driving left of center, running a stop sign, and three citations for assured clear distance.
"If you were looking at that person, and knew all this record and knew what was happening here, I just can't imagine that is someone you would want to drive your kids on the school bus," a parent of a Marlington student involved in Monday's crash said.