It's never too late to start something new. And the future is bright for John Myers, a 77-year-old business owner.
He's recently opened a new restaurant called John's Bakery and Cafe on East Lincolnway in his hometown of Minerva.
"I grew up here in Minerva. I come from a large family; there are eleven kids in my family and I'm number ten, on the tail end. We pretty much all went to school here. I got to know an awful lot of people in the area growing up here." Myers said. "I moved to San Antonio, Texas, then came back to Ohio to retire."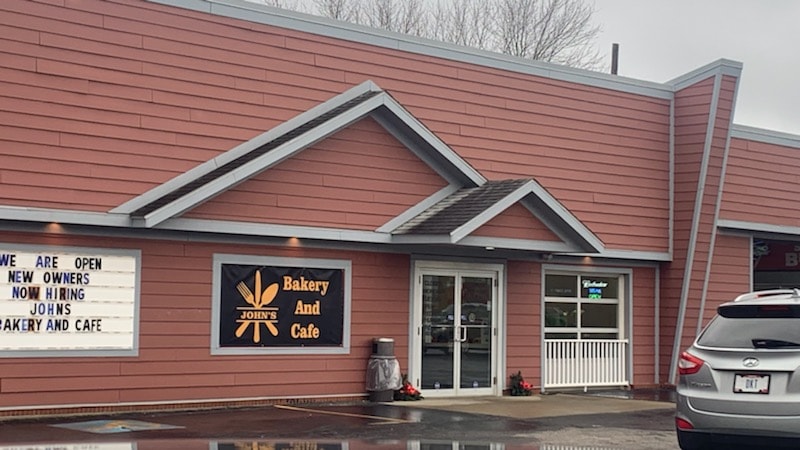 Myers realized he wasn't quite ready for retirement. When he heard one local staple, The Classic '57, was going up for sale in Minerva, he said he couldn't miss the opportunity.
He bought the restaurant, kept all of the employees on staff, retained the Classic '57 menu, and opened the doors to John's Bakery and Cafe.
"Right now in the restaurant we're very, very community-oriented and we're here for the community," Myers said. "We have increased employment, as we went from 38 to 44 employees and we're hoping to hire a few more employees so we can be open all week instead of closed on Monday and Tuesday."
To Myers, successful business is about connecting with individuals, from his staff at the restaurant to customers who regularly play cards at the tables over coffee. Myers decided to keep the whole staff on board and they all made the transition smooth.
"We were very fortunate to get this particular restaurant here and very fortunate to save all of the employees that were here before. They have become family and they are very important to us. We take care of our employees here."
He said when it came time to spread the news, the friends and neighbors he knew growing up really showed up in support for his new venture.
"It was such a pleasure to see a lot of old favorites and people we had here. A lot of memories here. Here at the restaurant our goal is simply to be more involved with the community, the people here in Minerva, and we're very interested in helping school and sports projects," he said.
Myers has already upgraded the restaurant banquet hall, removing walls to host large parties. He's planning on changing the restaurant and dining area by adding new booths and updated decor.
The restaurant location is important to Myers and the history of the Minerva community. He's planning to honor the Classic '57 history in a special way during upgrades.
"We're going to be adding a bar in what was once called the Car Room because the previous owner used to park a '57 Chevrolet in there every now and again. So they'd call it the Car Room. We'll be putting a full size bar in there in the future," Myers said.
John recommends trying one of the pastries or a slice of pie from their display case in the front of the restaurant.