Ashley Mullet scored a game-high 26 points to lead Hiland in a 50-15 victory over Ridgewood on Wednesday night at Hiland High School.
Mullet also recorded three rebounds and four assists, while Joplin Yoder had seven points and a Hiland-best six rebounds.
The Hawks stifled the Ridgewood offense, holding the Generals to just 21.4% shooting from the field.
Kelly Masloski each led the Generals with nine points.
STRASBURG 34, GARAWAY 25
The Strasburg Tigers improved to 6-1 on the year with a win over Garaway on Wednesday night.
The Tigers shot 16-21 from the free throw line, including 9-of-10 in the second half.
Olivia Spidell led Strasburg in rebounds (8), while Maggie Richards added three assists. 
TUSCARAWAS CENTRAL CATHOLIC 52, NEWCOMERSTOWN 19
Reese Triplett scored a team-high 13 points to lead Tuscarawas Central Catholic's girls in a 52-19 win over visiting Newcomerstown.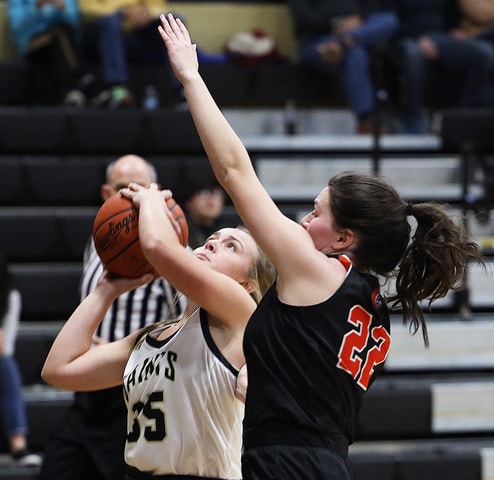 Maddie Ferrell and Megan Peltz each added 10 points for Central, who improved to 4-0 in the IVC North and 5-1 overall.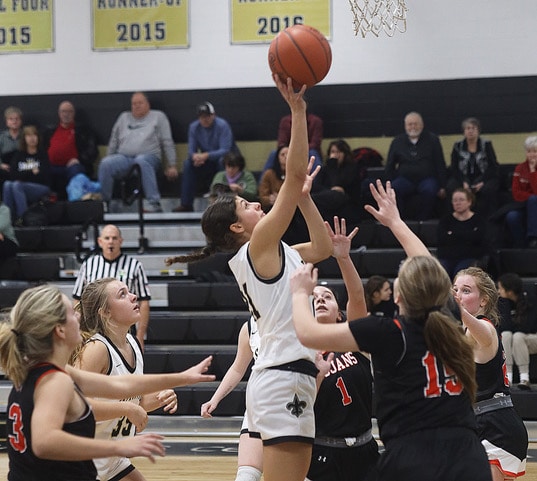 INDIAN VALLEY 51, SANDY VALLEY 44
Indian Valley's girls' basketball team picked up its first win of the season with a victory over Sandy Valley on Wednesday night.
The Braves (1-5, 1-3 IVC South) were led by Makina Donahue's 14 points, while Macy Lancaster scored 12 points.
Indian Valley forced 28 turnovers on the Cardinals (4-2, 2-2 IVC South), who were led by Lexi Tucci's game-high 15 points.
MALVERN 55, CONOTTON VALLEY 29
Maddie Powers scored 32 points in Malvern's Wednesday night victory over Conotton Valley on Wednesday.
Powers made 12 of her 13 shots from the field (including four 3-pointers), while grabbing a team-best six rebounds.
Addy Mitchell and Emma Debo each scored eight points for the Hornets (5-2, 4-1 IVC North).
Delilah Williams scored 12 points for the Rockets in a 4-of-4 shooting outing.
TUSCARAWAS VALLEY 45, CLAYMONT 35
Tuscarawas Valley moved to 5-1 with a victory over Claymont on Wednesday.
The Trojans (2-0 IVC South) were led by Locie Levengood's 15 points, along with 10 points apiece from Kaleigh Norris and Sally Ray. Ray also added 10 rebounds.
The Mustangs (4-3, 2-2 IVC South) were led by Bailey Eddelman's game-best 17 points.