The Malvern Hornets remained undefeated after their 68-49 road win at Strasburg on Friday night.
In a matchup that saw the top two teams in IVC North face off for the first time this season, the Hornets got off to a fast start and shut down the Tigers in the second quarter (18-4 scoring margin) to lead 33-18 at halftime.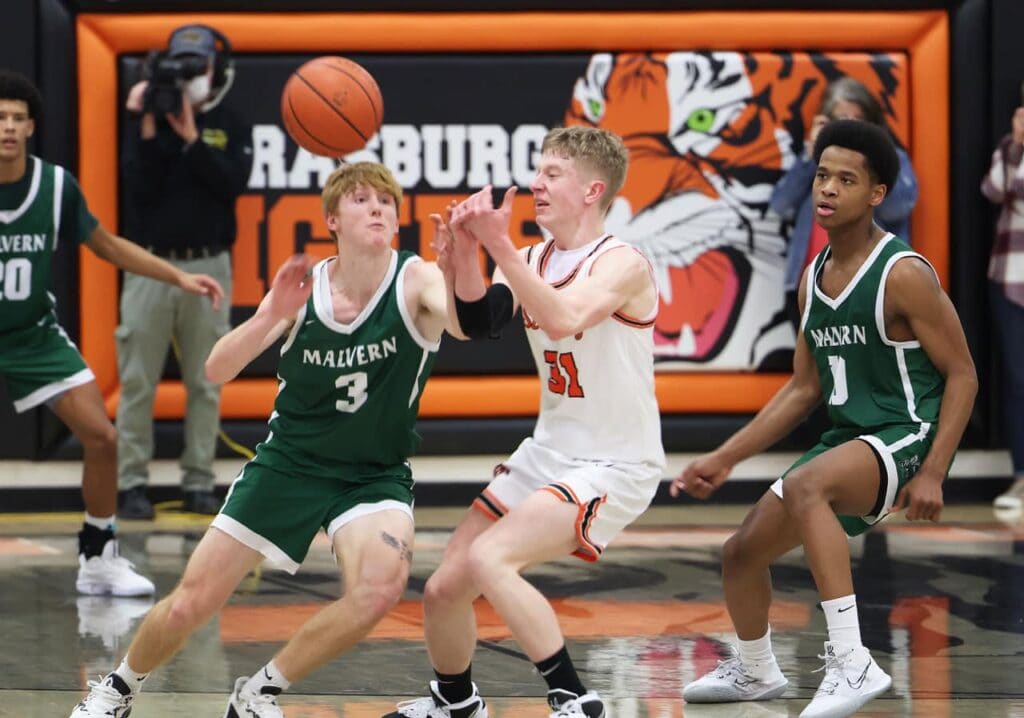 Mitch Minor sank four second-half three-pointers to lead the Hornets (6-0, 3-0) with 24 points, while J'Allen Barrino scored 22 points and grabbed eight rebounds.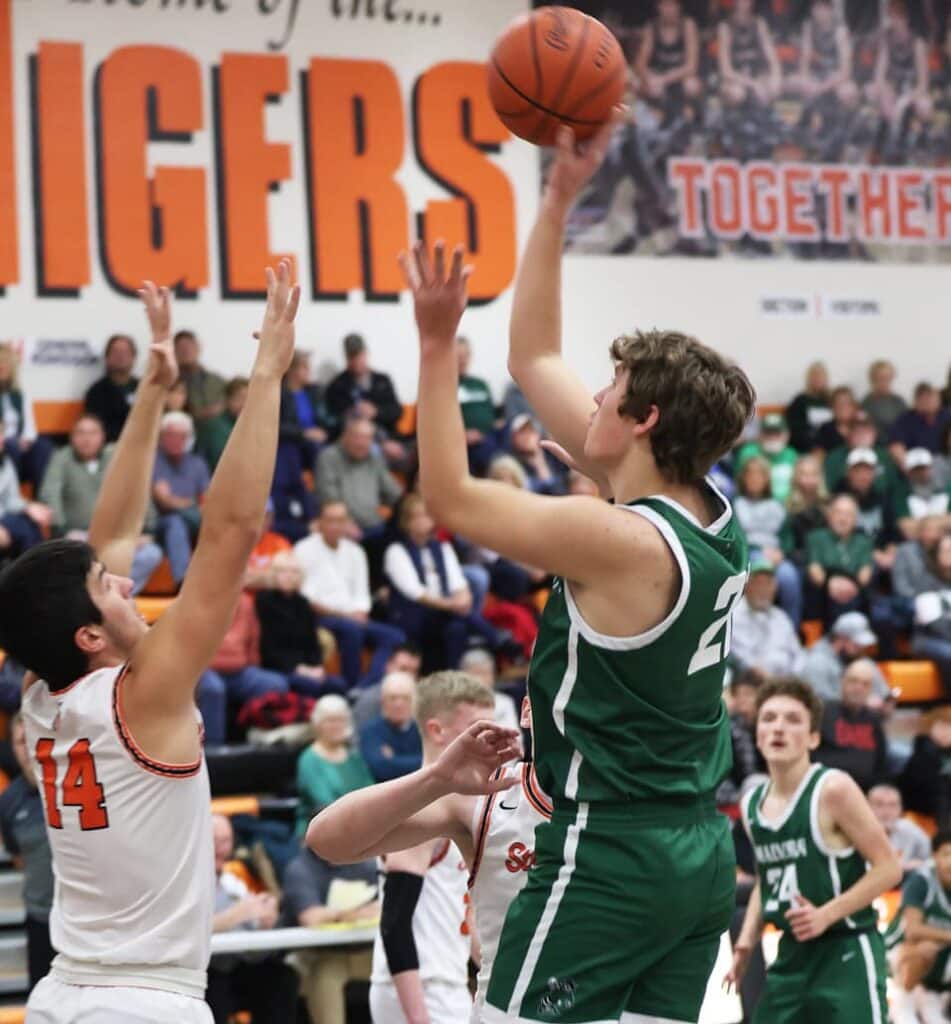 Matthew Stevens led Strasburg with 11 points, while Gage Moore and Joe Fischer each scored nine points.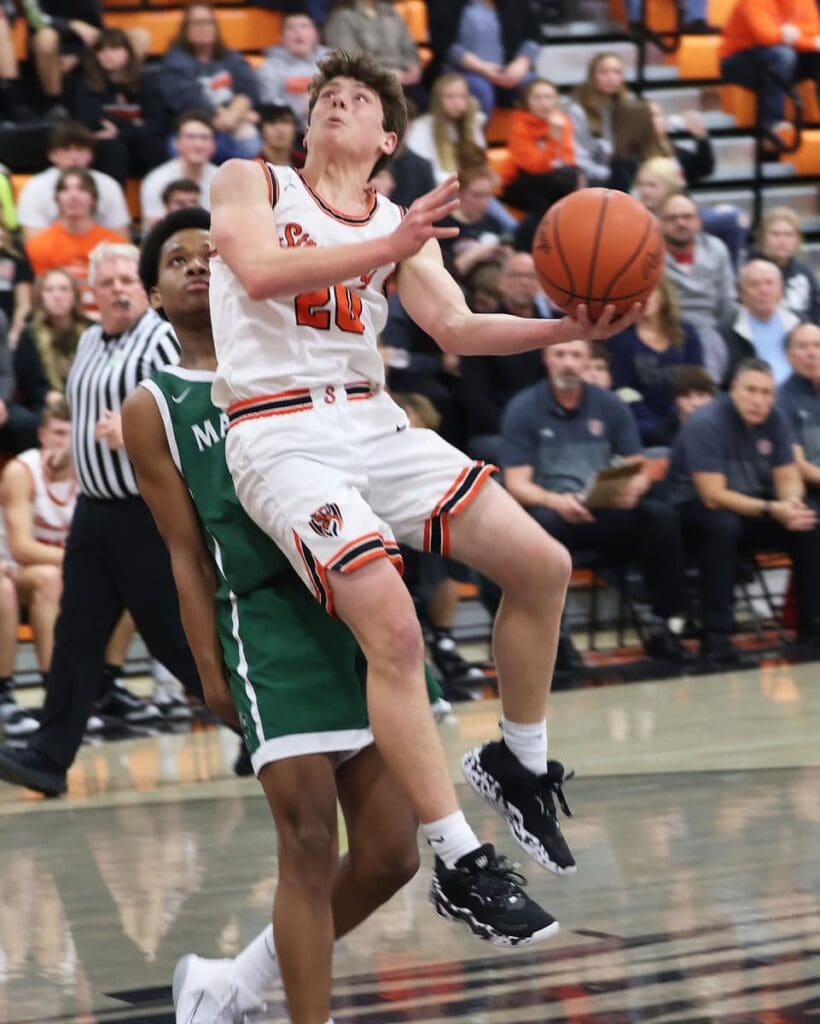 Malvern shot 27-45 from the field (60%) and forced 21 turnovers on the Tigers (6-1, 2-1).
DOVER 56, ZANESVILLE 31
Dover dominated in the second half of their road win over the Zanesville Blue Devils.
Tyler Stevenson led the Crimson Tornadoes with 14 points and was followed by Bronson Gilyard's 10 points.
Zanesville's top scorers were Drew Doyle (12 points) and Rashaud Hampton (11 points).
SANDY VALLEY 53, CLAYMONT 44
Sandy Valley remained unbeaten in conference play with a road victory over Claymont on Friday night.
Dantae Faiello led the Cardinals (6-1, 4-0 IVC South) with 22 points along with five rebounds. Jordan Wigfield had 18 points, eight rebounds, and five assists, while Nick Petro tabbed 12 rebounds alongside a 6-point, 3-assist performance.
Jesse Seibert and Jordan Connor each led the Mustangs (2-4, 1-3) with 10 points.
HILAND 66, TUSCARAWAS VALLEY 38
Sammy Detweiler scored 17 points to lead Hiland's first IVC South victory of the season – a 66-38 final over Tuscarawas Valley on Friday night.
Following Detweiler in scoring was Carson Habeger with 10 points, while Luke Mast had eight points with a pair of 3-pointers.
Silas Miller led the Trojans with 11 points, while Beau Wolf scored eight points.
The Hawks improved to 1-2 in conference play and 3-3 overall.
LEXINGTON 51, NEW PHILADELPHIA 46
Tied at 15-all at halftime, Lexington outlasted New Philadelphia for a victory on Friday night at New Philadelphia High School.
The Quakers were led in scoring by Michael Vickers, who totaled 16 points – including nine in the final quarter.
Carter Vandall and Colton Slaughter followed with seven points each for the Quakers.
Brayden Fogle was the top scorer (16 points) for the Minutemen, while Elijah Hudson and Hudson Moore each scored nine points.
GARAWAY 59, RIDGEWOOD 22
Ten Garaway players successfully found the bottom of the hoop during the Pirates' win over the Ridgewood Generals on Friday night at Ridgewood High School.
Alexander Roden scored 12 points to lead the Bucs (5-0, 4-0 IVC South). Logan Yoder also reached double figures with 10 points.
Garaway led 40-9 at halftime.
EAST CANTON 62, NEWCOMERSTOWN 27
East Canton handled the Newcomerstown Trojans in a Friday night road affair.
The Hornets (2-3, 2-2 IVC North) received solid outings from Caleb Shilling (19 points) and Olli Schrader (15 points), while David Newkirk led Newcomerstown (0-6, 0-3) with nine points.