(Photos courtesy of Scott Jones)
Many Stark County residents through three cities woke up Tuesday morning to a white foaming substance – assumed to be soap suds. Initial reports indicated areas with a 'white, cloud-looking' floating substance.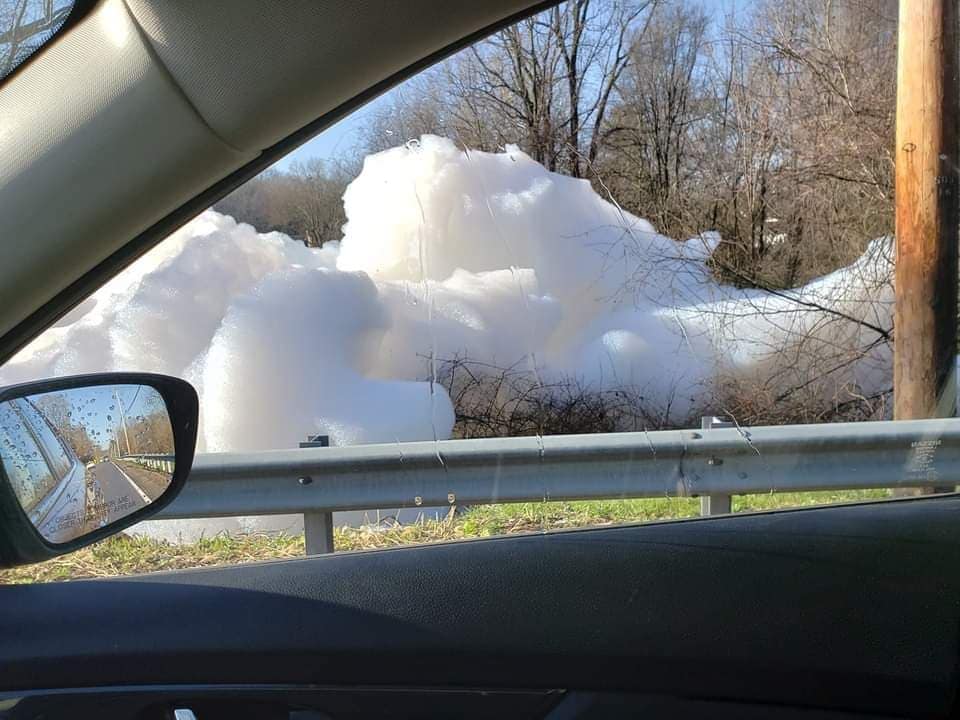 The white foam was spotted in southwestern sections of Jackson Township, parts of Perry Township, and the northern side of the City of Massillon. After investigating with Ohio EPA's Emergency Response Team, Stark County Soil and Water, the city of Massillon Water, and the Stark County EMAs Office, the source of the white foam was determined to be from a 'large tote containing a biodegradable material behind a business located off of Hills & Dales in Jackson Township.'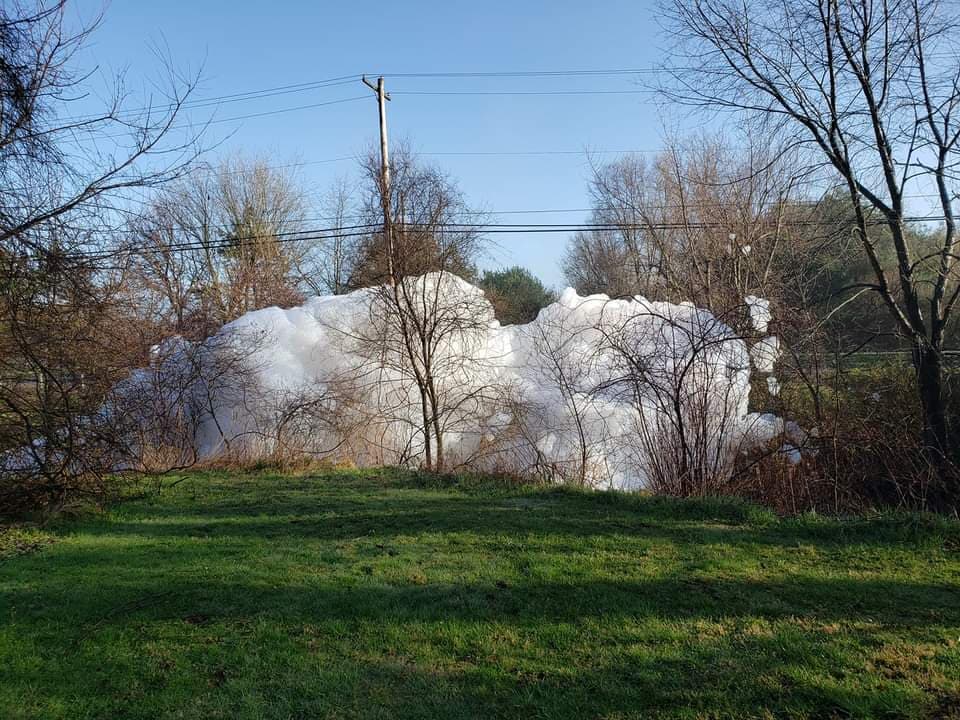 Officials noted the valve on the contained appeared to have failed, releasing its contents onto the soil surrounding the vessel.
"With all of the rain that our area had experienced during the past 48-hours, the substance made its
way into the nearby creek and flowed into the 12th Street – Sippo corridor," Jackson Twp. Fire Chief Tim Berczik said. "All indications are that this material is not harmful to persons nor animals; add in the dilutions and irrigation as it flowed southward has rendered nothing more than a foaming material."
Berczik said clean-up and testing is underway and no Stark County residents were in danger at any time.