The Dover Tornadoes nearly went into halftime of their Thursday home football opener down 7-6 to Mentor Lake Catholic.
However, a school record 98-yard kickoff return touchdown run by Mitchell Martin gave the Crimson the lead with :02 left and boosted Dover to a monster second half in a 43-7 win to kick off the 2021 season.
Dover received big nights from both Martin and Connor McGarry, with the latter racking up 124 rushing yards and two touchdowns on 13 carries, as well as two catches for 81 yards and a score.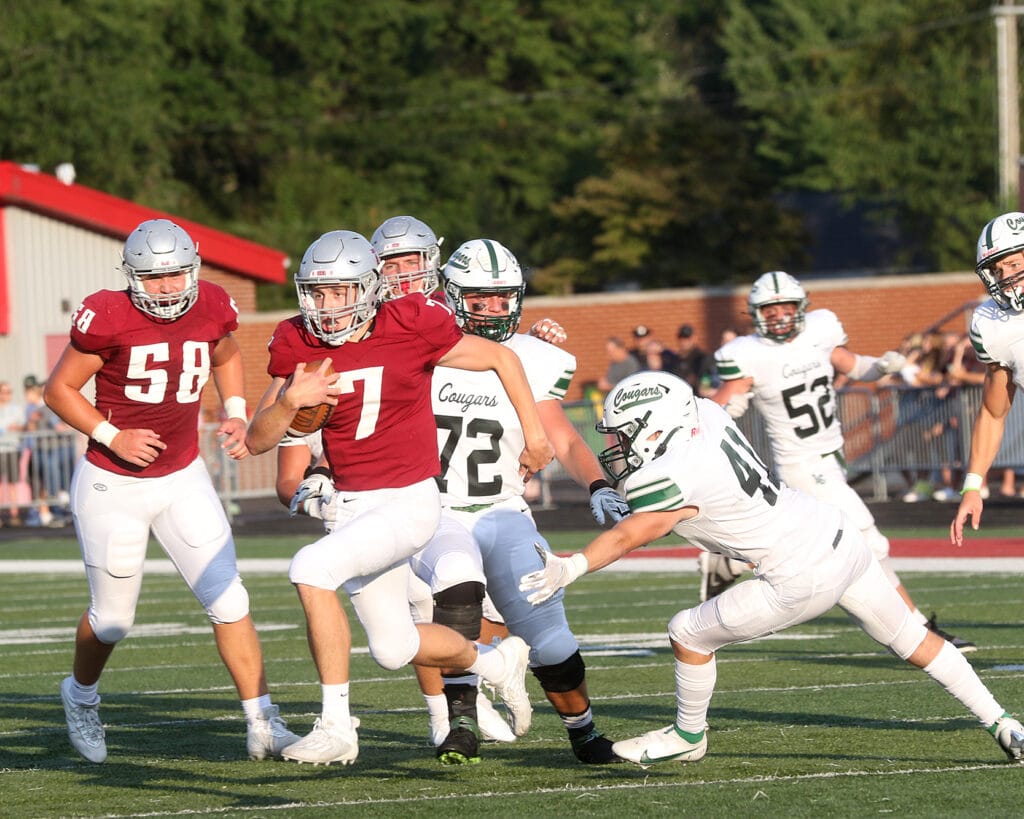 Dover went with both of their quarterbacks from last season – T.C. Molk and Ayden Hall – in Thursday's game, with Molk completing 2 of 5 passes for 41 yards along with 46 rushing yards and a ground TD. Hall, meanwhile, threw for 76 yards and a score – which came on a 75-yard swing pass to McGarry on the right side of the field.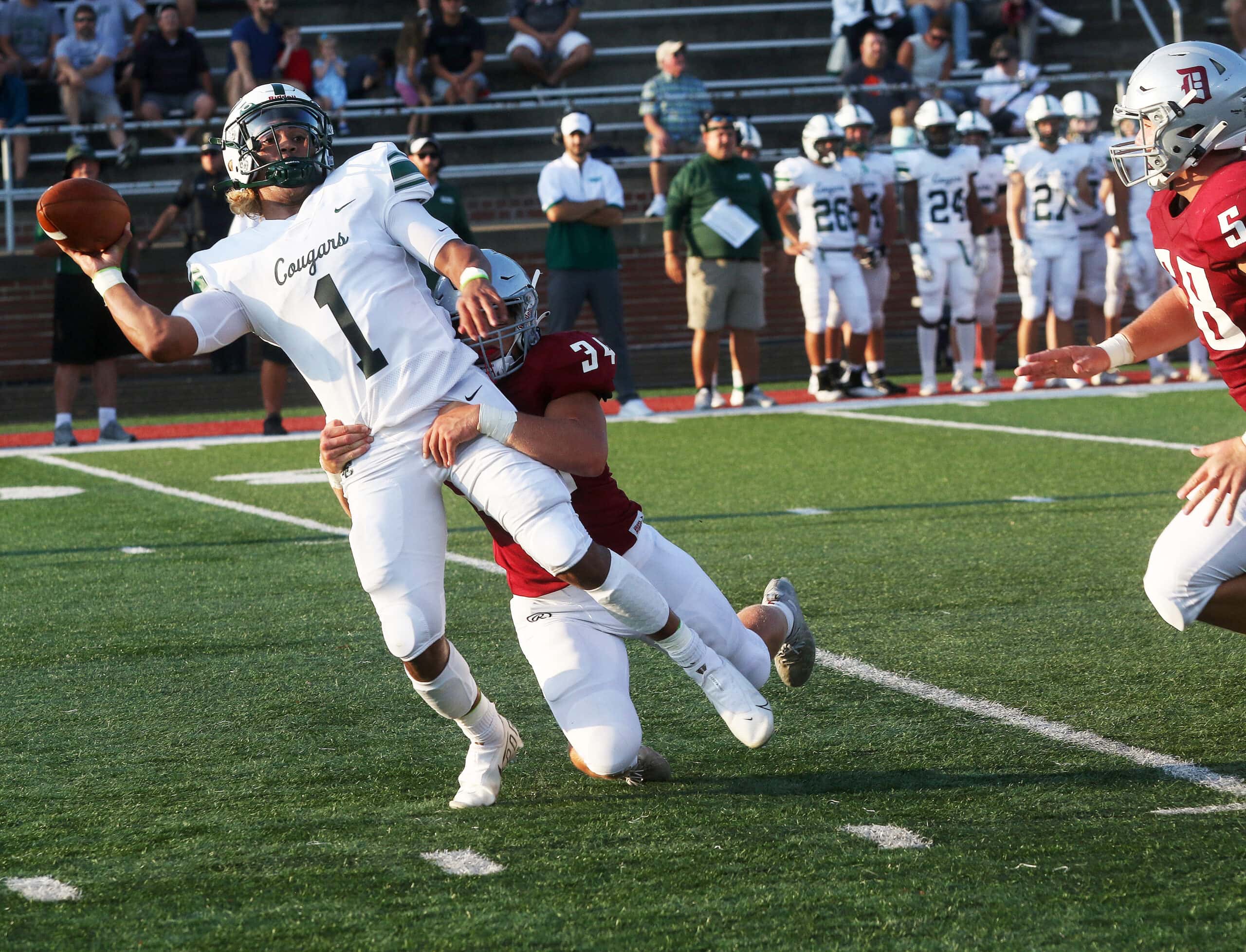 On defense, Simon Lorentz recorded a safety to extend Dover's lead to 29-7 in the third quarter.
The Cougars' lone touchdown came just after a Molk interception on a Carter Cantrell rushing score, which initially seemed to be the final score before Martin's run that ended the half at 13-7 Dover.
FAIRLESS 28, SANDY VALLEY 27
Among other games on Thursday night, the Fairless Falcons outlasted the Sandy Valley Cardinals, 29-28, in overtime.
In the overtime period, Ben Petro rushed for a touchdown to give S.V. a 28-21 lead, but Fairless's Brody Pumneo caught a 15-yard touchdown from Carson Colucci to bring the Falcons within a point.
After a timeout, Hunter Campbell snuck into the end zone on the two-point conversions that gave Fairless the win, despite the Falcons trailing the Cardinals 14-0 late in the first half.
SHENANDOAH 28, NEWCOMERSTOWN 7
The Shenandoah Zeps spoiled the Newcomerstown Trojans' home opener in a 28-7 final.
Nathan Van Fleet threw for two touchdowns and ran for another, while Joel Raticzak contributed to two of the Zeps' scores.
HARRISON CENTRAL 41, CLAYMONT 6
Hayden Cassidy's two early touchdowns paced Harrison Central's 41-6 victory over the Claymont Mustangs at the Baker Activity Complex.
Brody Rauch got the Mustangs on the board in a 50-yard performance on 16 carries.