Over a week after the riots at the Indian River Juvenile Correctional Facility (IRJCF), staff remains short according to anonymous sources within the facility.
All members of the IRJCF administrative staff will be required "to assist with weekend coverage as deemed necessary", according to a letter sent to staff by Acting Superintendent Charles Ford.
"All exempt staff will be required to sign up for a weekend shift based on current needs," the letter reads.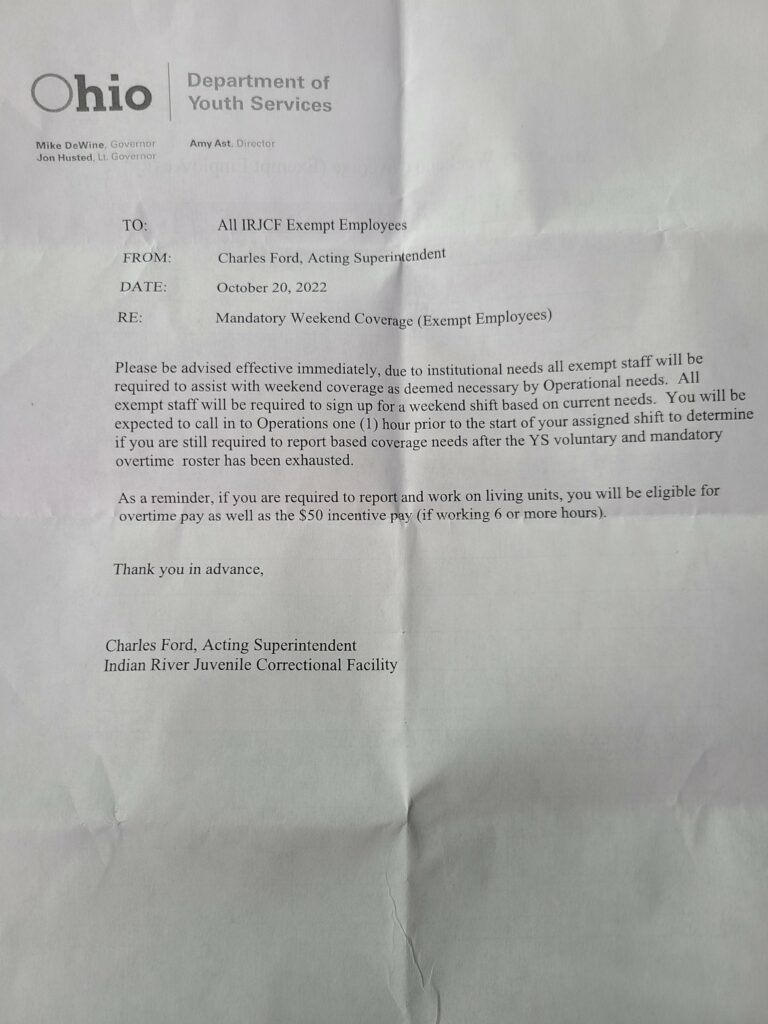 "If you have a heartbeat and can walk, you will be required to work a unit," an employee told JMN. "If they are fully staffed, why are they forcing people to do that?"
Multiple sources told
But in a statement by Department of Youth Services Director Amy Ast said the facility is fully staffed, but only because of special response team through ODRC.
"Indian River is currently operating at full staff with support from ODRC's special response team, which will remain on campus to assist with staffing and security," the letter said.