A road in Minerva's downtown is being switched to a one-way road.
High Street, between N. Market & Short Streets, will switch from a two-way street to a one-way after street painting is complete this week.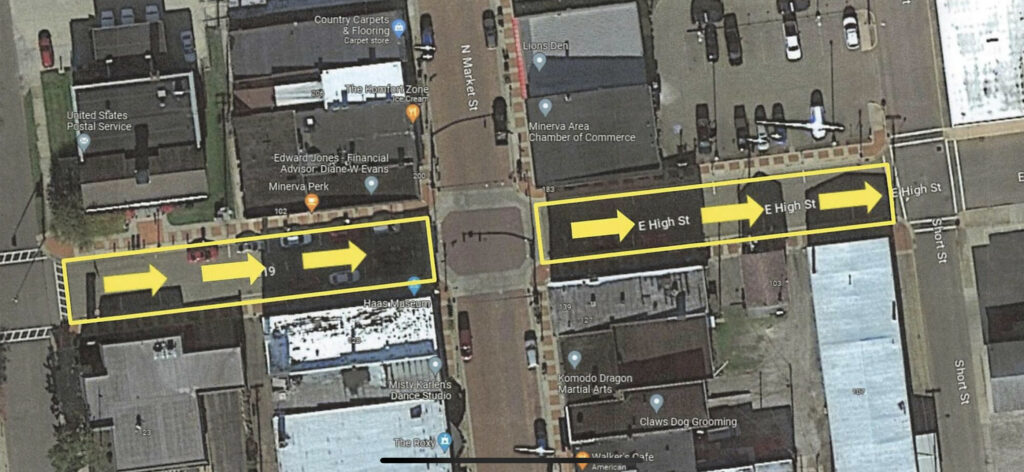 "Converting High Street between Short Street and Market Street into a one-way will help eliminate the amount of underutilized parking space while still ensuring accessibility for vehicles and public safety services," said Minerva Village Administrator Benjamin Gunderson.
All parking on the street will then be made back in, slanted parking