It wasn't a surprise to many as the Marlington Dukes repeated as the boys Division II 4×800 relay champions Friday afternoon at Jesse Owens Memorial Stadium in Columbus.
In a thrilling display of speed and endurance, the quartet, consisting of Luke Ryan, Cohen Boyce, Logan Citino, and Colin Cernansky, delivered an exceptional performance, crossing the finish line with a remarkable time of 7:50.98. Their determination and teamwork solidified their position as champions.
The Dukes, known for their resilience and tenacity, proved their mettle yet again. Building upon their success from 2022 when they secured the Division II title in the same relay event, the team exhibited unwavering dedication and an unrelenting pursuit of excellence.
Meanwhile, the Minerva Lions' 4×800 girls relay team showcased their lung capacity, earning a place among the elite athletes in Ohio.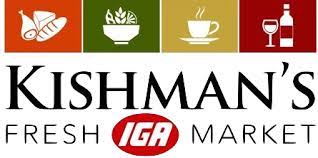 The team of Hera Hoffee, Hannah Ison, Annabelle Crissman, and Kayla Crissman delivered an impressive performance, securing All-Ohio honors with a time of 9:32.07. Their unwavering determination and synchronized efforts propelled them to this prestigious achievement, leaving a lasting mark on the competition as they broke their own school record.
In the realm of individual achievements, Marlington's Elizabeth Mason demonstrated her speed in the 100-meter hurdles prelim race. She just missed the cut to advance to the finals, finishing just outside the top 9, in 10th place as her season came to an end.
Kolton Thomas, representing Indian Valley, also demonstrated his remarkable skills in the 110-meter hurdles. Despite a strong effort, Thomas fell just short of advancing to the next stage, securing 10th place in the highly competitive preliminary race.
Claymont's Alec Terakedis clocked a time of 10.87 in the 100-meter dash, finishing 11th in his prelim race and missing the chance to advance to finals. He also placed 16th in the 200-meter prelims.
Carrollton senior Brock Smith finished 11th in the state in the Division II boys long jump event with the best jump of the season at 20 feet 9 inches.
Carrollton's Nathan Baker missed the cut to advance to the finals in the 200-meter dash, clocking a time of 22.10 and placing 11th.
United's 4×400 relay team of Jenson Baker, Wyatt Medure, Nick Hardgrove and Kaleb Nastari earned a spot in the finals by winning their heat with a time of 3:27.46. They are have the second best time of the tournament behind Ashland Crestview who qualified with a time of 3:23.25.
Minerva's Garrett Ault ended his career by placing 18th in the 300 hurdle prelims.