A single-vehicle crash closed down State Route 171 in Carrollton for hours Saturday morning.
The crash happened around 10 a.m. near Avalon Road and claimed the life of the passenger in the vehicle.
According to Carrollton Fire Chief Shane Thomas, the vehicle was heading east on SR 171 when it traveled off the road, hit a tree and caught fire on impact.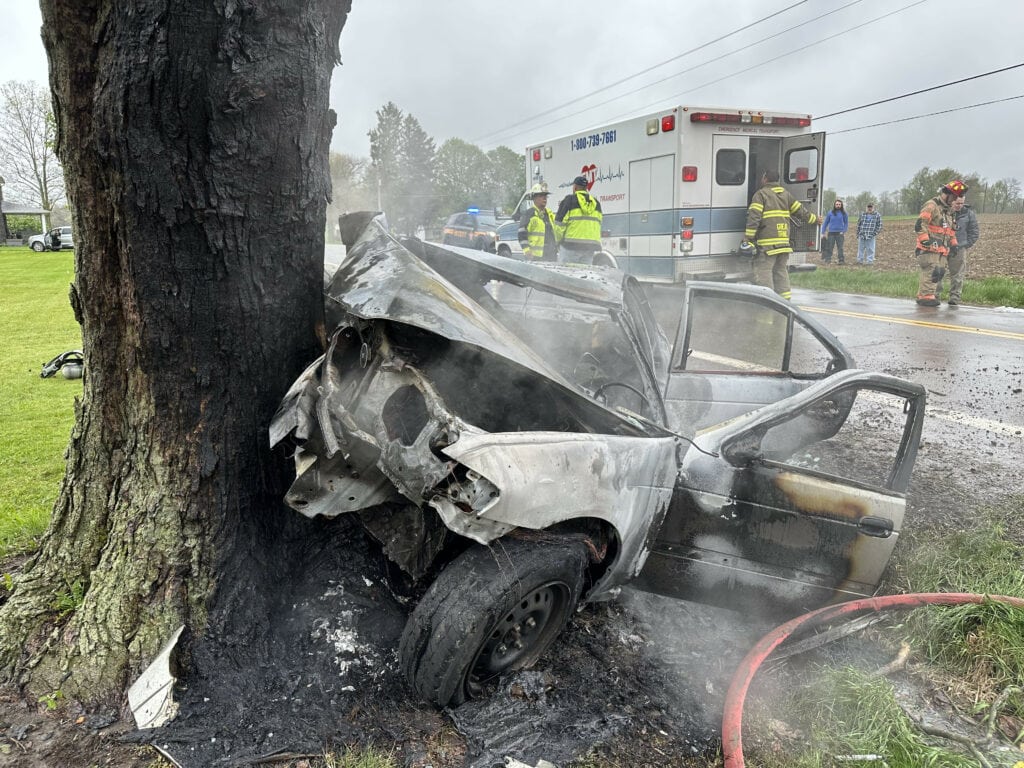 There were two occupants of the vehicle had to be removed. They were both transported to the hospital with "significant injury." Samantha Colosimo later died from her injuries. The condition of the driver, Rick Pasiuk, is unknown.
The use of alcohol and/or drugs is unknown at this time. The crash remains under investigation.
Great Trail Fire District and Mohawk Valley assisted with the crash.