The Stark County Emergency Management Agency and the National Weather Service of Cleveland are issuing warnings ahead of expected severe weather set to hit the area Wednesday.
The storm is expected to move in during the afternoon and evening.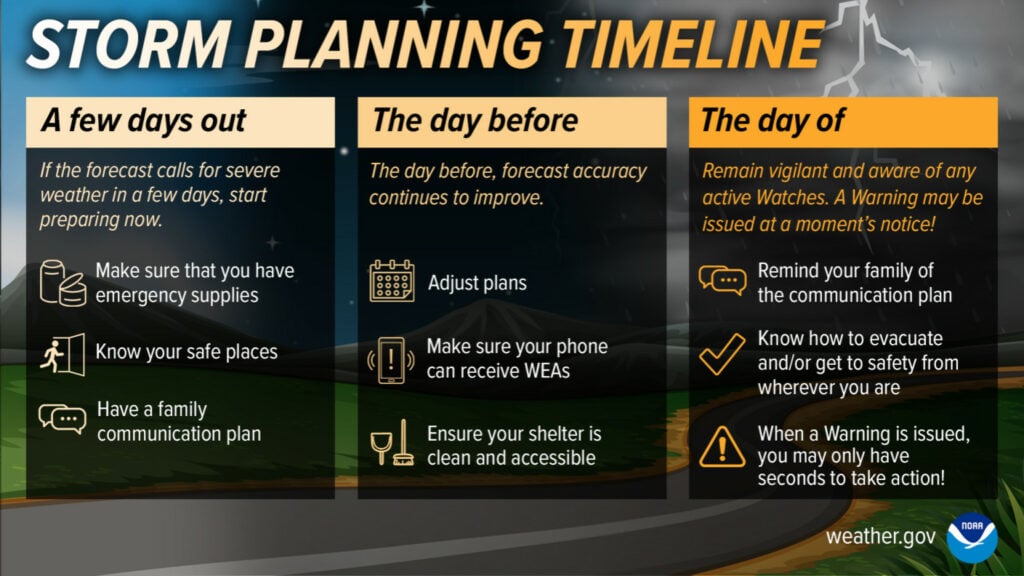 In an email from the Stark County EMA, they're detailing what to expect in the latest storm.
Showers and thunderstorms are expected to develop on Wednesday afternoon and evening. There could be two rounds of storms – one well ahead of a cold front in the afternoon and another during the evening closer to the front.
Storms have the potential to become severe with all severe hazards possible, including damaging winds, tornadoes, and hail.
Non-thunderstorm wind gusts will be strong once again on Wednesday with southerly wind gusts in excess of 40 mph possible.
The emergency operations center (EOC) will open if need based on the event. If you have any questions or need our assistance feel free to call the office at 330-451-3900 or the 24-hour number 330-451-3911 .