MINERVA GIRLS
When you think of Ohio girls wrestling, Alaina Jackson's name will forever be remembered.
The Minerva senior achieved something Sunday night that not many do – she became a four-time state champion.
"This is the greatest thing I've ever accomplished," she said after winning her fourth championship. "It's unbelievable."
Jackson won her first three matches by pin to land a spot in the OHSAA finals. She first defeated Alex Cowan of West Union with a pin in just :17 seconds.
Her second match of the tournament lasted a little longer, but not much longer. Jackson won the quarterfinal match with a :50 pin against Liberty-Benton's Evie Parmelee.
Jackson found herself in the semifinal match against Harrison's Jessica Edwards, who she defeated with a pin in 2:52 to advance to the finals round.
Jackson capped her career in a Minerva singlet with a first-period pin over Washington Court House's Brooklyn Wade in 1:25.
This was the first year that the girls state wrestling tournament was incorporated with the boys. Jackson said this tournament was the largest crowd she ever wrestled in front of.
"This was a lot more than I expected," she said. "This is huge. This is the biggest amount of people I've ever wrestled in front of."
Jackson credited her career success to the coaching staff and the girls on her team.
"The team that I have behind me sets me apart. Not a lot of girls have had the emotional support from their teams," she noted. "There's a lot of one girl team still here today. So having that big family, the boys, my coaches. I think that's what sets me apart from everyone else."
LOUISVILLE
Louisville senior Dominic Hoffarth defended his title with a 6-1 decision over St. Paris Graham's Eli Jacks.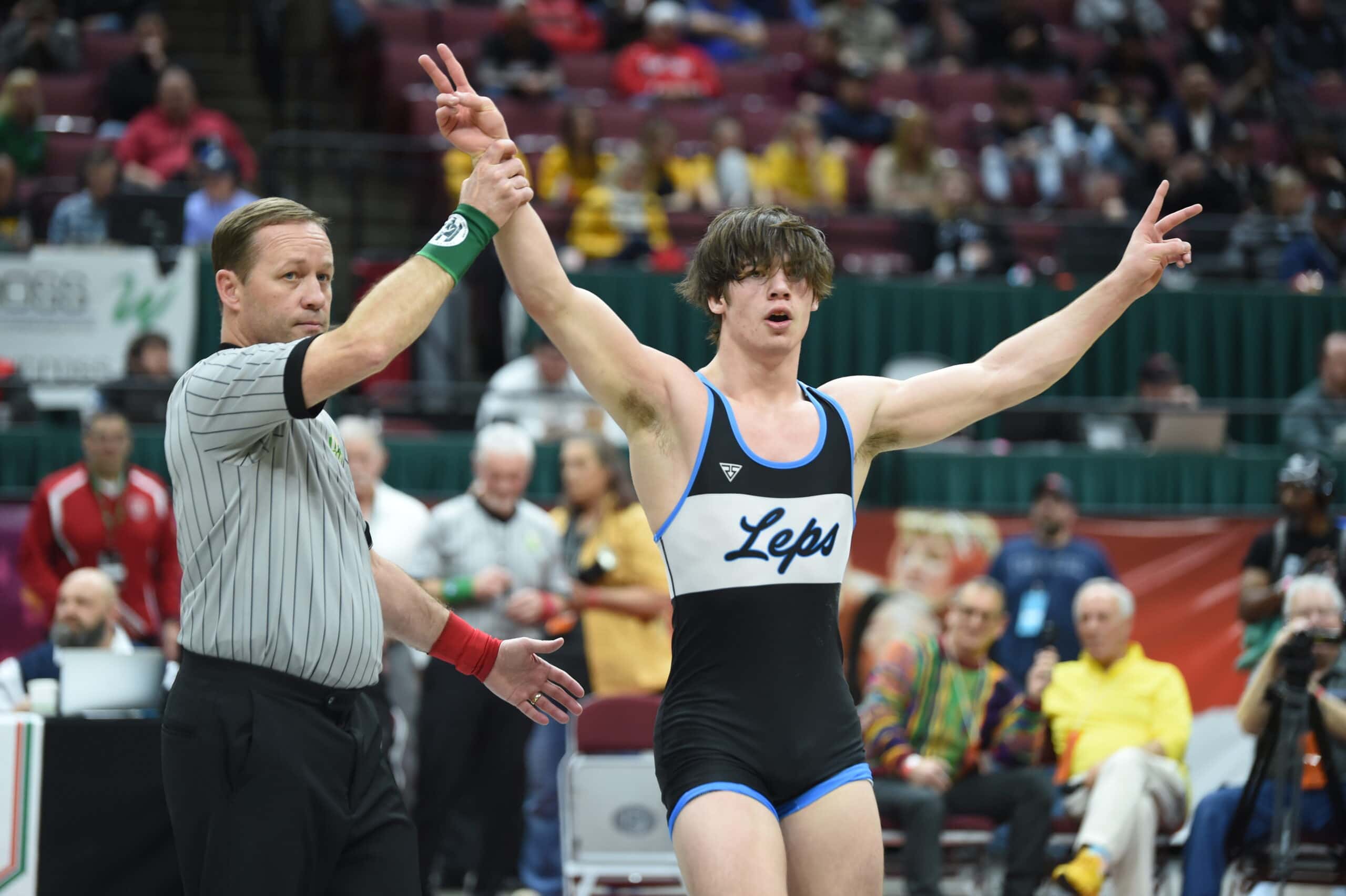 Hoffarth won the title last season for the Leopards and ends his career as a two-time state champion.
UNITED LOCAL
United Local junior Dallas McCracken had a chance at winning the school's first state title in wrestling, but fell just one point short.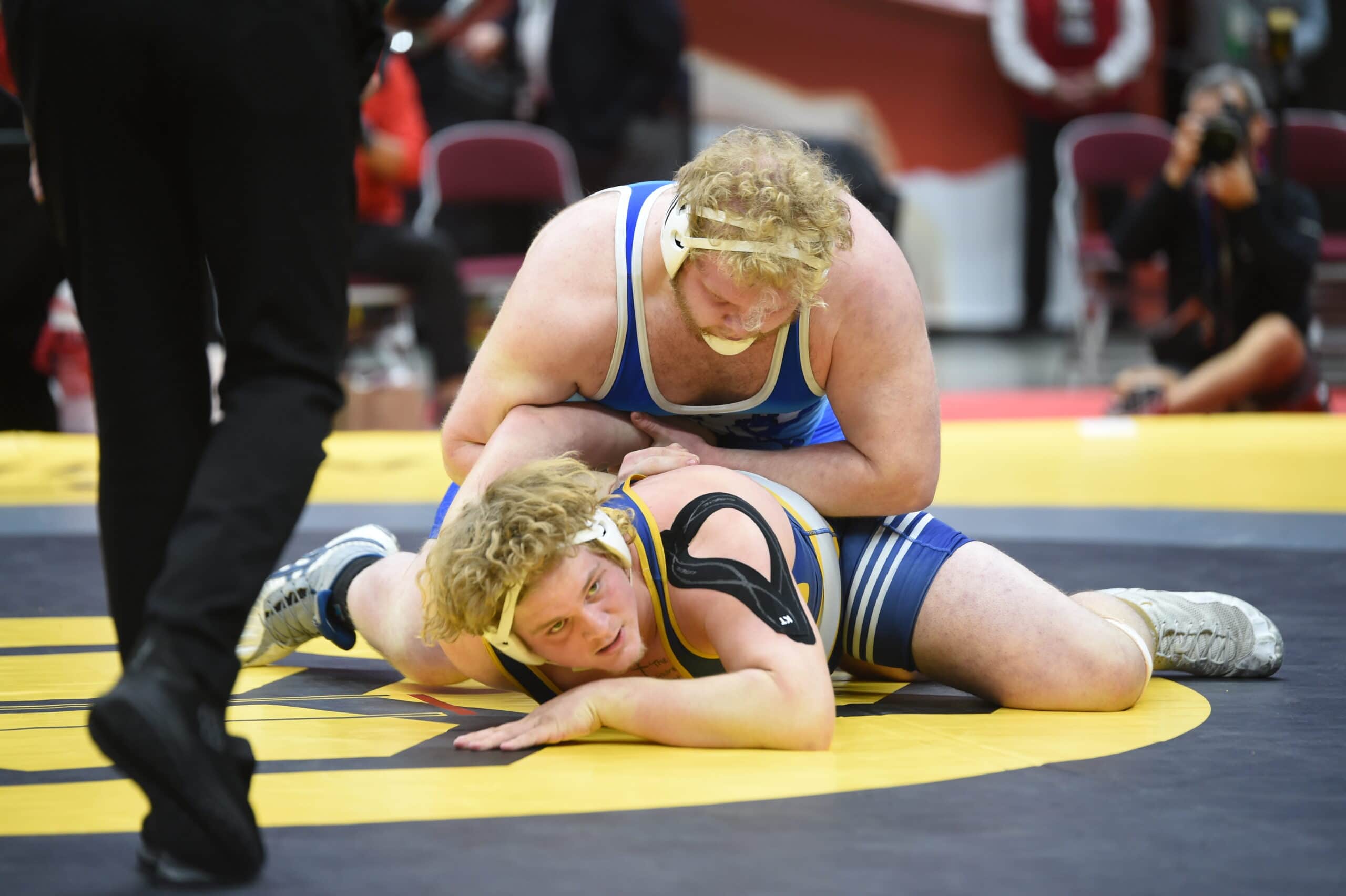 The United wrestler fell to Allen East's Eli Cribiez in a tight 3-2 championship match.
HARRISON CENTRAL
Harrison Central's Lucas Thomas battled a tough match, tying it up with a takedown as time expired in regulation.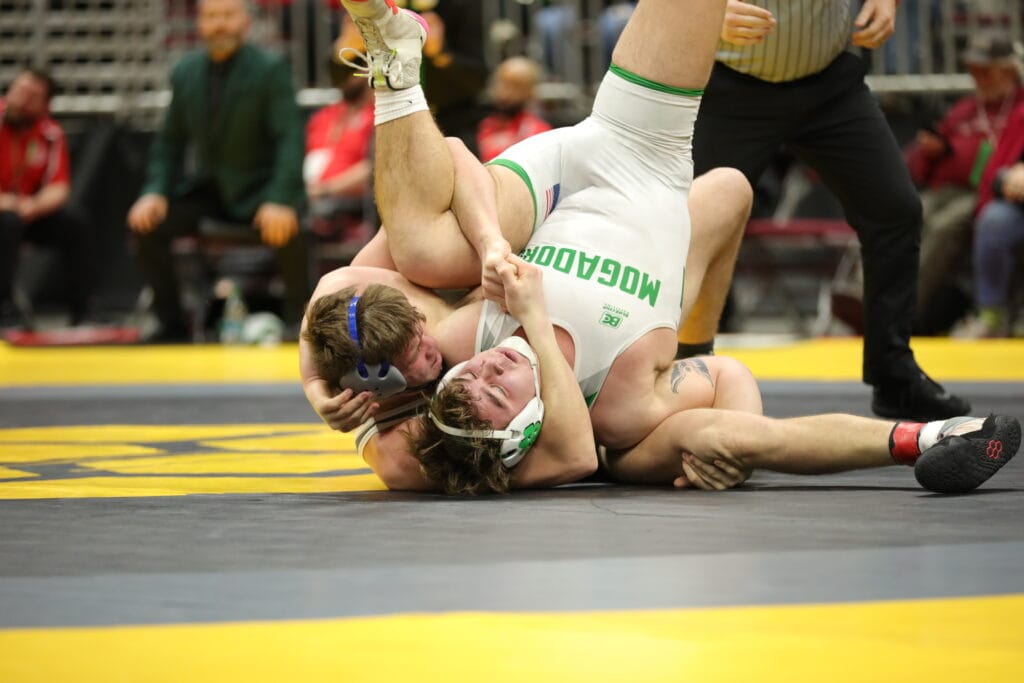 The match went to sudden victory, but Mogadore's Tyler Shellenbarger recorded a takedown almost immediately to win the championship 7-5 over Thomas.