This story only contains information for the wrestlers who advanced to the championship semifinal round. For a full list of results, click here.
Louisville boys will be represented by two wrestlers in the state semifinals Saturday night in Columbus.
Dominic Hoffarth, a defending state champion from 2022, defeated Reading's P.J. Murphy by a 6-2 decision to advance to the 150 lb. semifinal round. He'll face Indian Creek senior C.J. Spencer in the semifinal bout.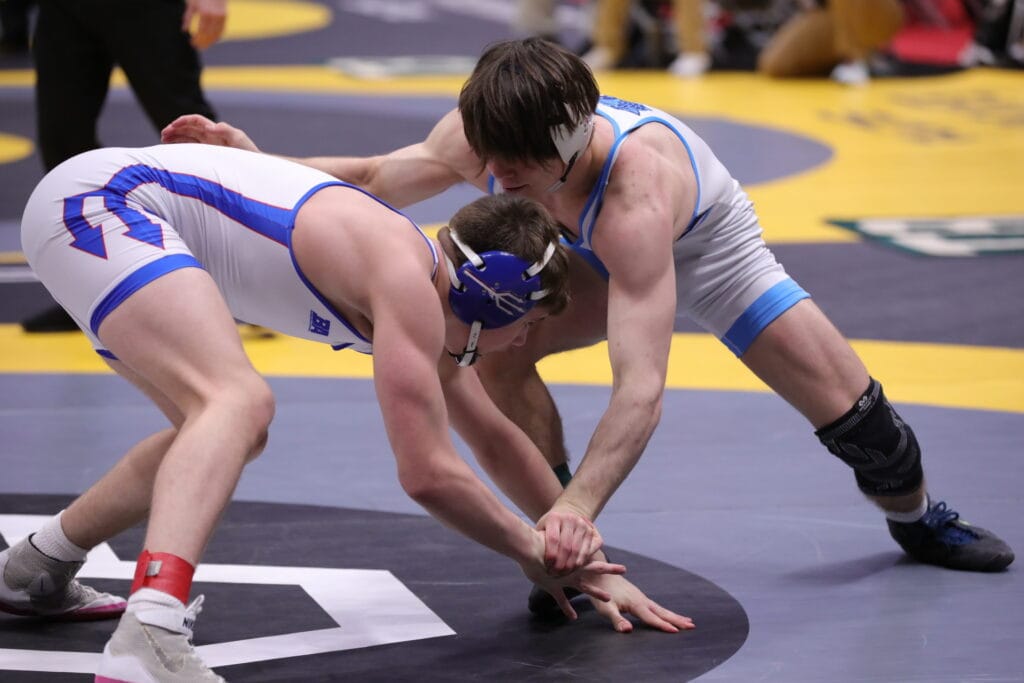 Dylan Rhoads advanced to the 132-lb. semifinals with a 7-0 decision over Wauseon's Zaden Torres in Saturday morning's quarterfinal.
Rhoads will face St. Paris Graham sophomore Brogan Tucker in the semifinals.
CARROLLTON
Carrollton junior Josh Carman will move to the 138-lb. semifinal after defeating Clyde's C.J. Fisher by an 8-5 decision.
Carman will face Columbus DeSales senior David McClelland in the semifinals.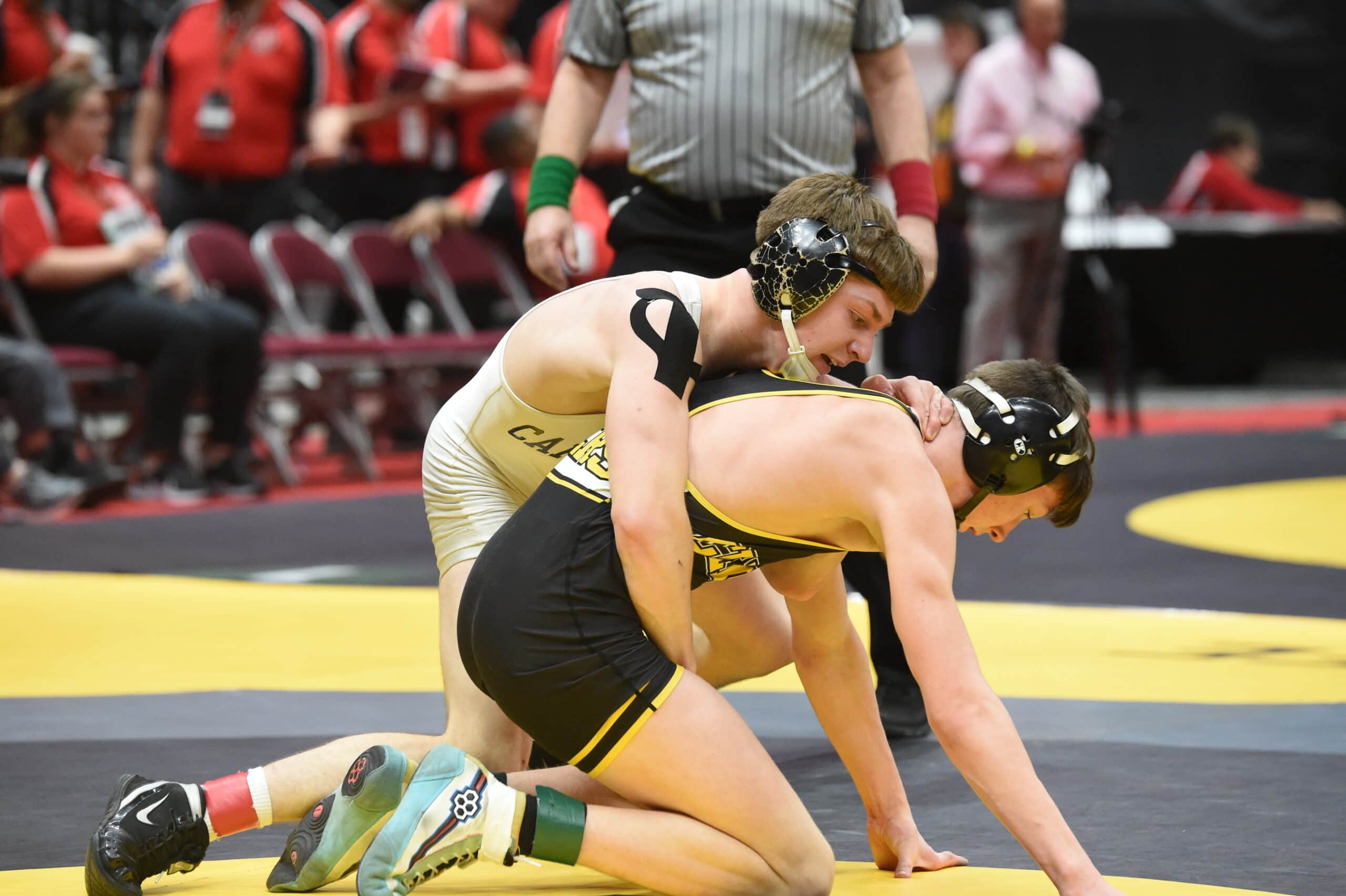 MINERVA
Minerva's Kaiden Haines is heading to Saturday night's semifinals after winning his quarterfinal match with a pin over Collin Willet of Bloom-Carroll.
Haines will face off against Columbian's Max Tay in the Division II semifinal.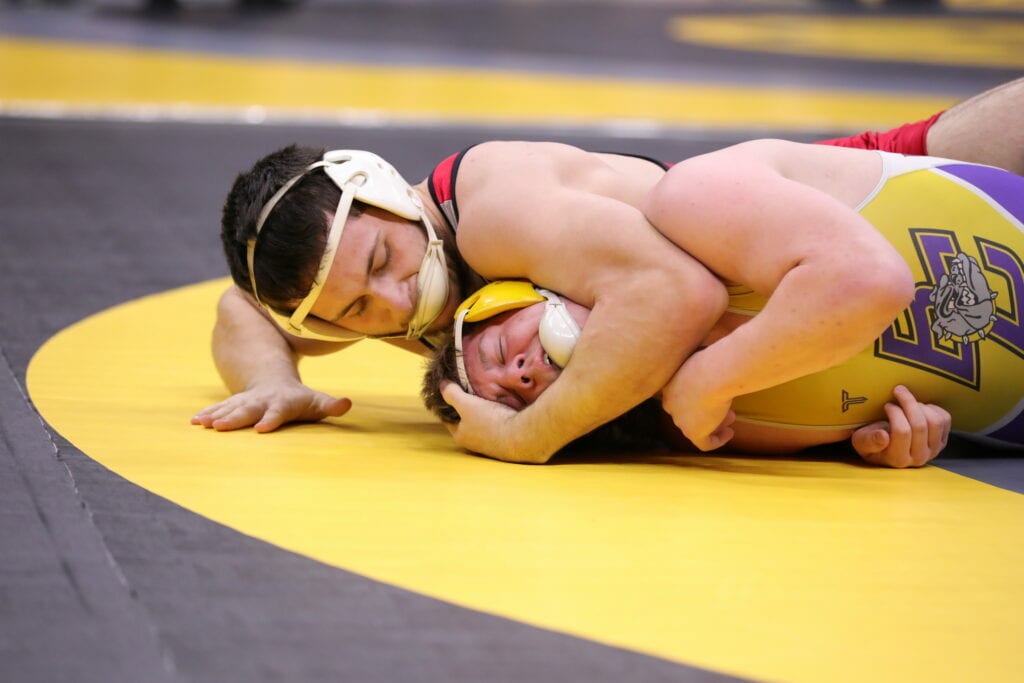 MINERVA GIRLS
Minerva's Alaina Jackson, a three-time state champion, is looking to defend her title as the top wrestler in her class.
Unbeaten on the season at 24-0, she got right to it in Saturday's quarterfinal match with a :50 pin against Liberty-Benton's Evie Parmelee. Jackson will face Harrison's Jessica Edwards in the semifinals.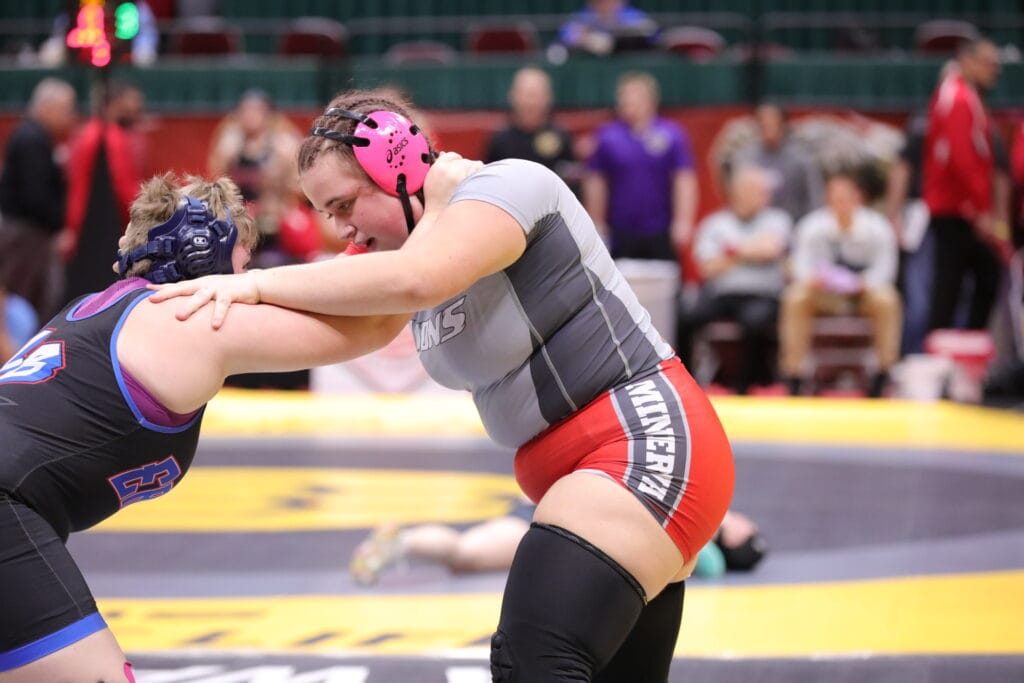 UNITED
United junior Dallas McCracken won his quarterfinal match against Miami East's Dustin Winner. He'll face face Harrison Central sophomore Landen Thomas in the semifinals.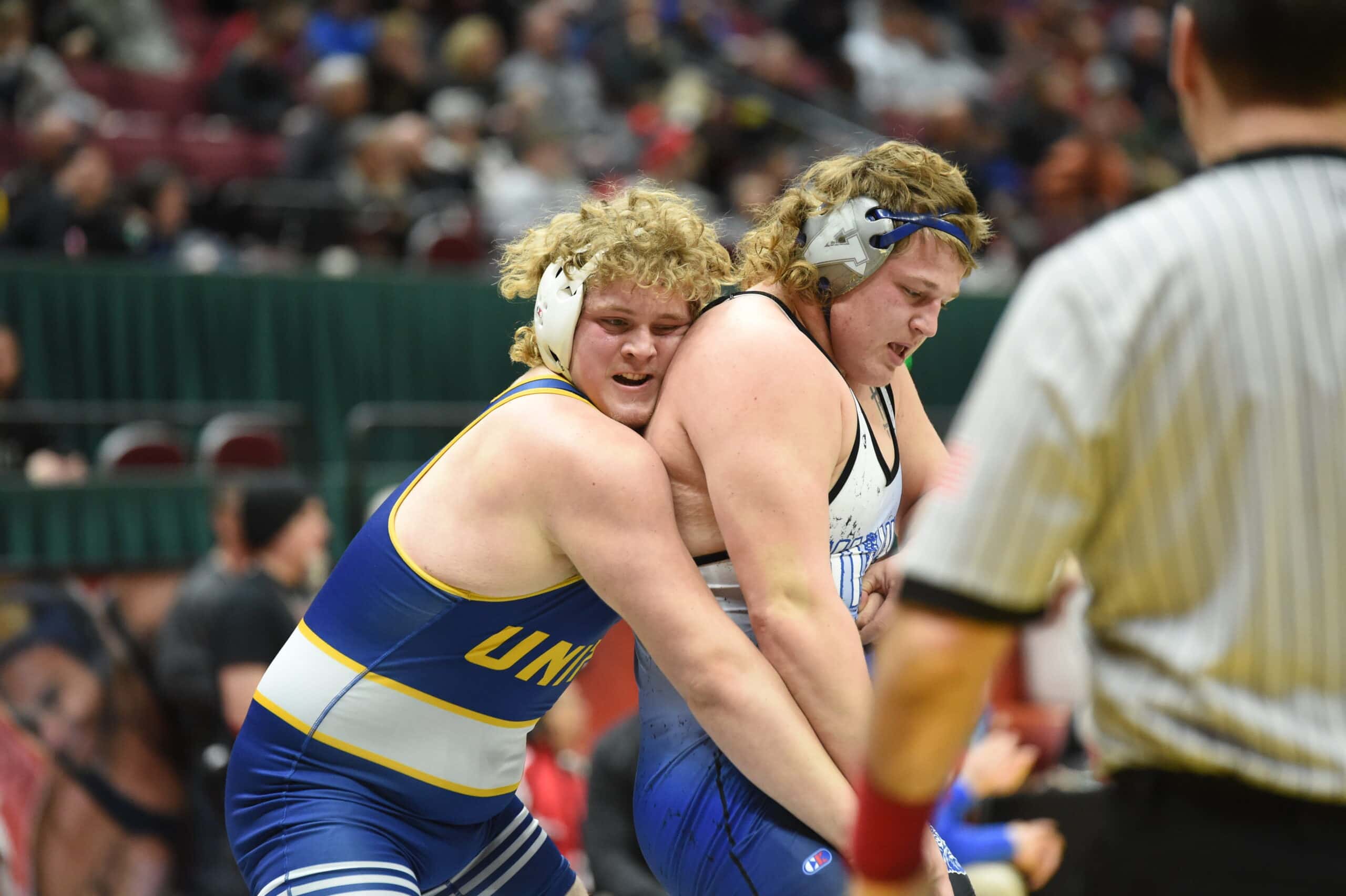 UNITED GIRLS
United's Auston Brown didn't take much time before pinning her opponent in the quarterfinal round. She defeated Hamilton Township's Sienna Sanborn with a pin in :34.
Brown will face Harrison's Raegan Briggs in the semifinals Saturday night.
HARRISON CENTRAL
Harrison Central will be represented in the semifinals by two brothers.
Lucas Thomas (215 lbs.) and Landen Thomas (285 lbs.) both won their quarterfinal rounds.
Lucas Thomas will face South Range senior Christophe Colucci in the semis. Landen Thomas will square off against United Local's Dallas McCracken.
CLAYMONT
Claymont's Wyatt Shaw advanced to Saturday evening's 285-lb. semifinal match with a first-period pin against Hartley's Isaac Asiedu.
Shaw will face New Lexington's Zane Pletcher in the heavyweight semis.