(This story only contains results from the OHSAA girls state wrestling tournament. A separate story is published on JMN Sports that contains boys state wrestling results).
Thursday's opening day of the OHSAA girls state wrestling tournament included a plethora of first-round and consolation matches against various competitors around the Buckeye State.
Among Thursday's competing area schools was Alliance, who picked up a win in the 130-pound division via Abigail Mozden, who pinned Olivia Gilliand of Cincinnati Northwest at 0:29 in their first round match. Aviator wrestlers Ashlynn Pennington (105), Sabrina Shaffer (110), Avery Horning (115), and Jayda Patrick (155) all lost in the first round, but Horning (pin, 2:11, over Adena's Kayla Grooms) and Patrick (pin, 3:46, over Xenia's Vanessa Rechterman) won their consolation matches.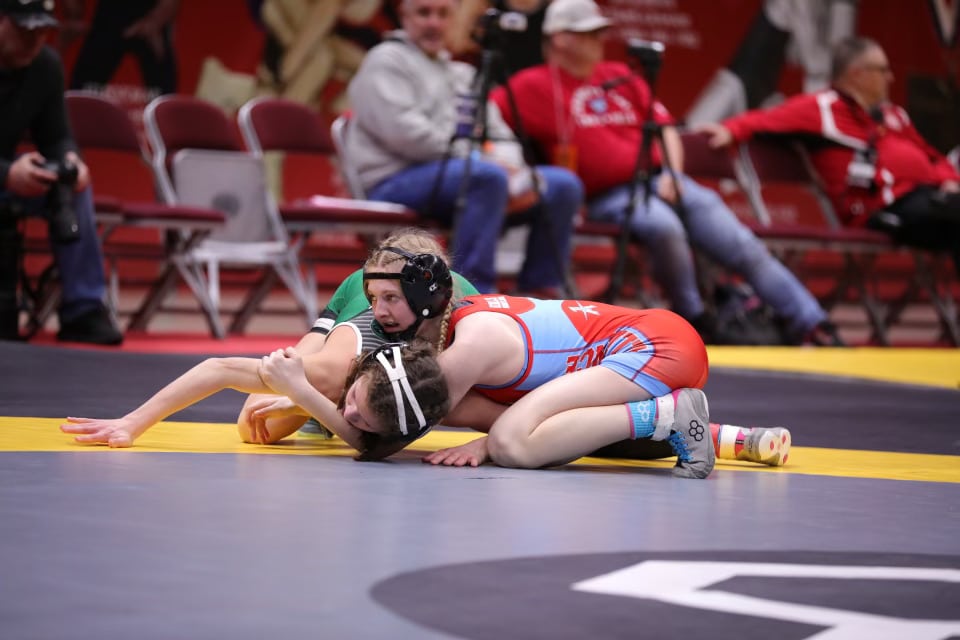 Minerva, who boasted a pair of first round match-winning wrestlers. Lions sophomore Bridget Hilliard pinned Gibsonburg's Brianna Montgomery (0:44) in the 105-pound division, while three-time OHSWCA state champion Alaina Jackson pinned West Union's Alexis Cowan (0:17) in the 285 field opener.
The Lions also picked up a win in the First Consolation pool, as Jada Shafer pinned Marie Nina Kim (Col. Academy) at the 1:41 mark, after losing via pin to Miamisburg's Cassia Zammit (1:24) in the first round. Sarah Sphon also represented Minerva, losing to Miami East's Kira Cole via pin (2:28).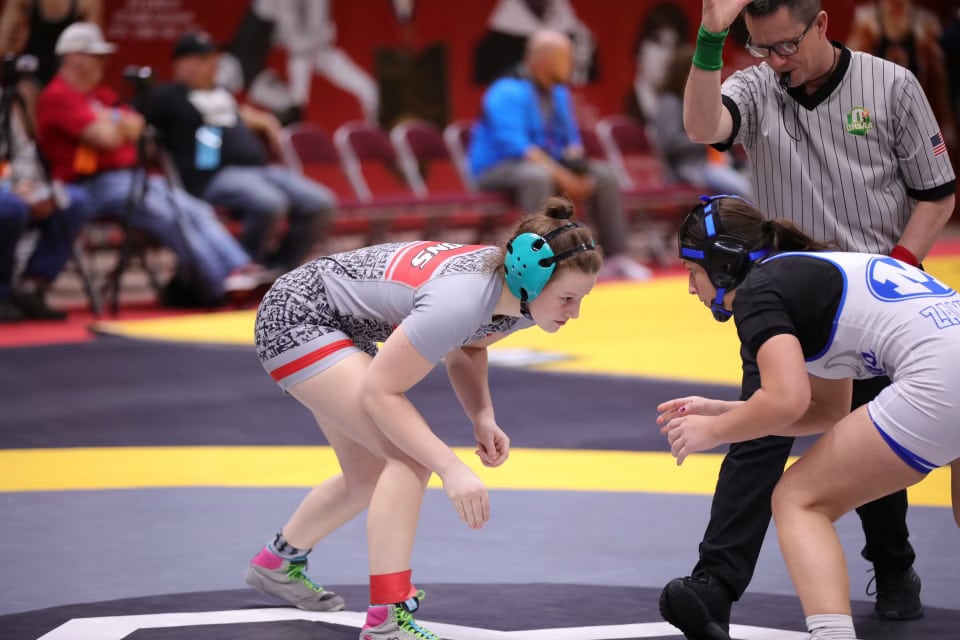 United had Auston Brown win her 125-pound pool opener against River Valley's Shayla Pappert via pin (1:35), while Dakota McCracken (235) won her consolation match over Archbold's Gabby Oregon (pin, 2:02) after losing a first-round bout with Washington Court House's Brooklyn Wade (4-0 decision).