A local restaurant in Malvern has been forced to close their doors until further notice after a vehicle drove into the Cafe on the Corner business located along S. Reed St.
The Great Trail Fire Department was dispatched to the restaurant around 11:30 Tuesday night for reports of a vehicle vs. building accident. By the time they arrived to the scene, the vehicle had already fled the scene, according to Chief Ralph Castelucci.
He said the vehicle also took out a light pole and stair access to the upstairs apartment units, trapping two occupants upstairs.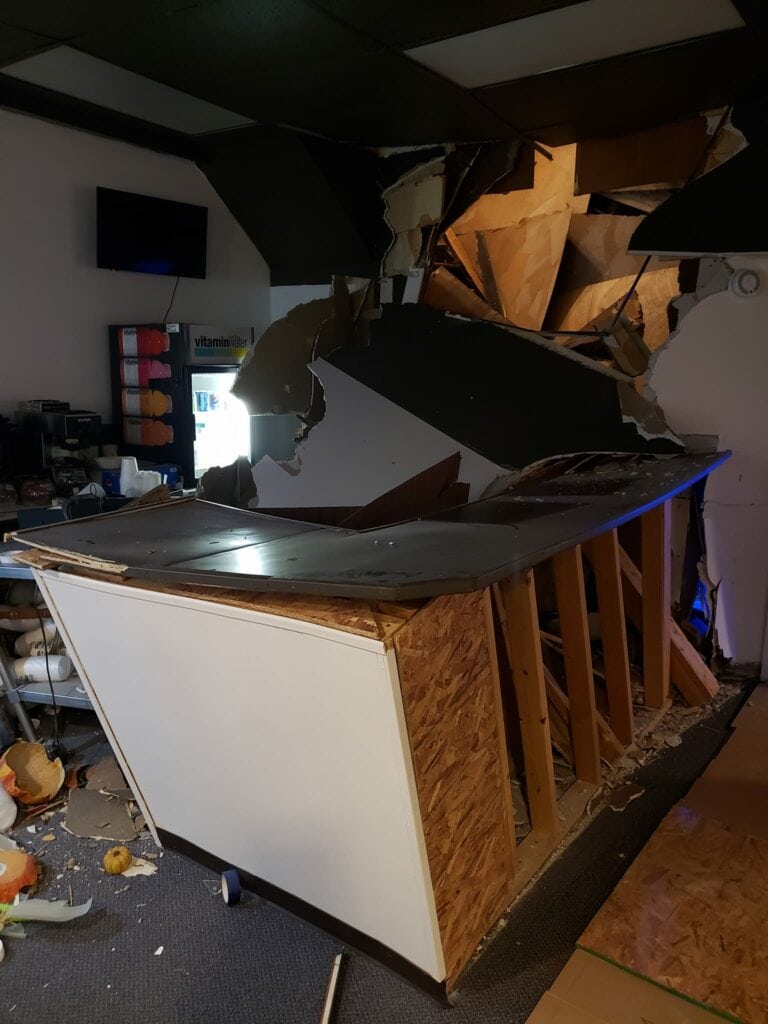 No injuries were reported.
Officials have not yet identified the suspected driver in the hit-and-run crash.
In a post to Facebook, the restaurant will be closed until further notice.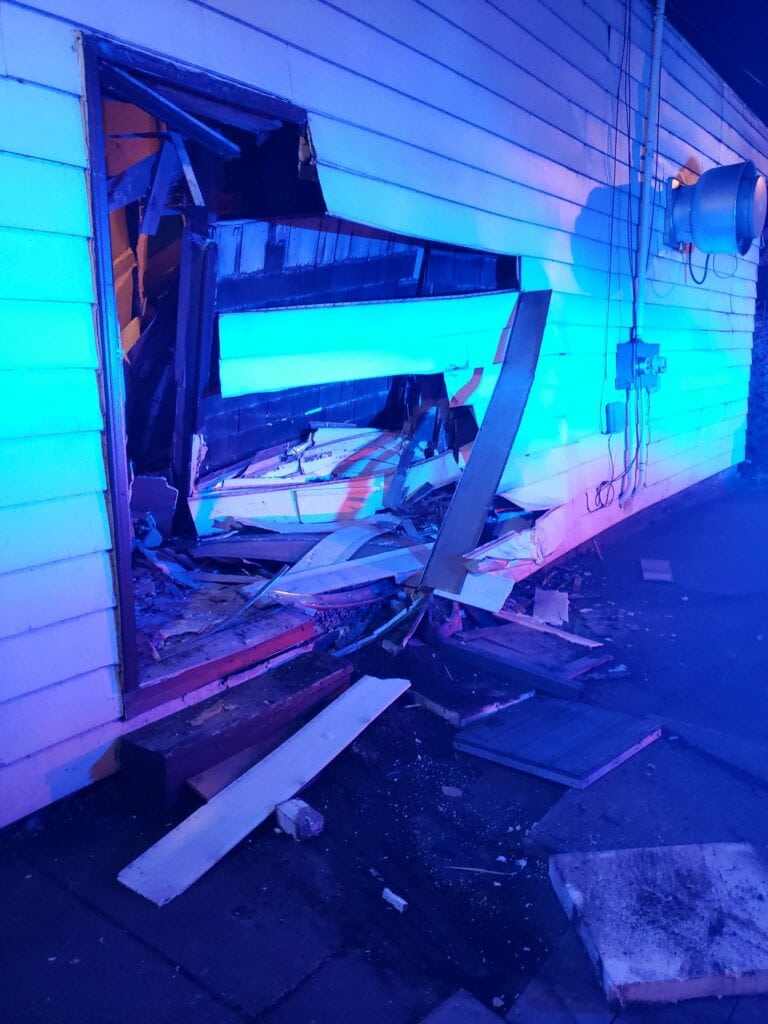 Courtesy: Cafe on the Corner
"We will be closed for repairs after a truck drove into the side of our building tonight," the post read. "Sorry for any inconvenience. Hopefully we will be up and running again soon!"