Tusky Valley improved to 8-1 on the season with a 40-23 Tuesday night win over host Dover.
Kayleigh Norris led the Trojans with 10 points (along with six rebounds, five assists, and six steals), while Leah Borquin added nine points.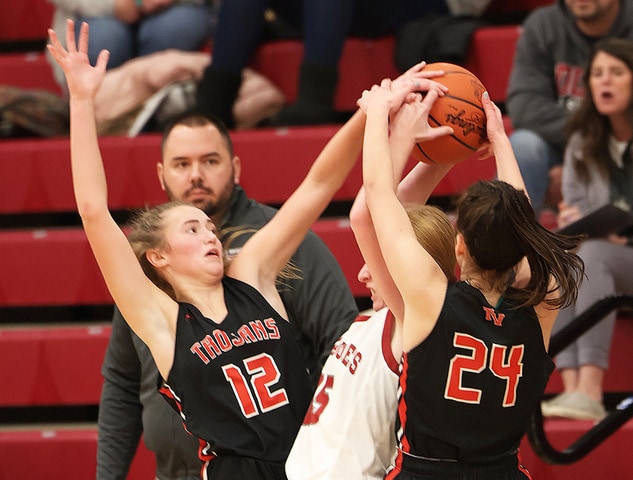 For the Crimson Tornadoes, Ava Zobel scored nine points, while Morgan Karam and Carley Noretto scored seven points each.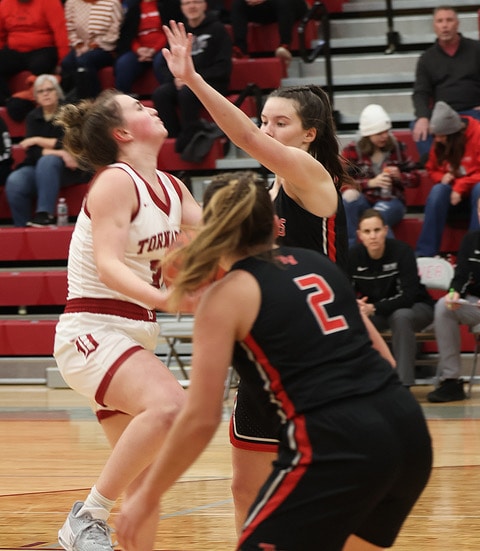 Dover fell to 2-10 with the loss.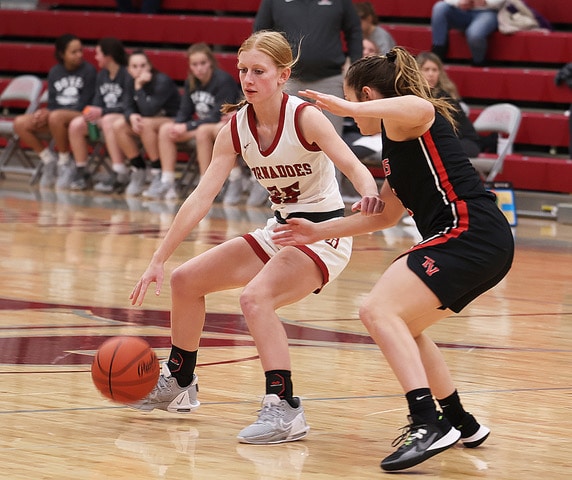 HURON 52, TUSCARAWAS CENTRAL CATHOLIC 49
The Huron Tigers edged the Tuscarawas Central Catholic Saints on the opening day of the Jingle Bell Jam at Sandusky's Cedar Point Sports Center.
The Saints saw their 6-game winning streak come to a close, despite a 30-point outing for Reese Triplett. Maddie Ferrell added 16 points for Central (5-2).
BOYS BASKETBALL
MALVERN 56, MINERVA 30
Mitch Minor scored 15 points to lead the still-unbeaten Malvern Hornets to a Tuesday win over the Minerva Lions.
Minor, whose outing included four 3-point field goals, also grabbed 10 rebounds for the Hornets (8-0). He was followed in scoring by J'Allen Barrino (11 points) and Dylan Phillips (nine).
Garrett Gonzalez scored 11 points to lead the Lions (4-5).
INDIAN CREEK 66, CLAYMONT 53
Indian Creek High School outlasted Claymont, 66-53, in Tuesday night's boys' showdown in the Twin Cities.
Clint Barnhart led the Mustangs with 11 points, while Graydon Mooneyham had 10 points.