CANTON – For the second time in the last three years, New Bremen High School is returning home with the Division VI state championship.
The Cardinals (13-3) won 28-6 over Warren John F. Kennedy High School on Saturday in Canton, led by a 4-touchdown performance by quarterback David Homan.
Hunter Schaefer began New Bremen's run with a 13-yard run to give the Cardinals a 7-0 lead midway through the first quarter. Homan added to the lead with a 67-yard run near the start of the 2nd quarter, then added a 41-yard scoring scramble to put New Bremen up 21-0.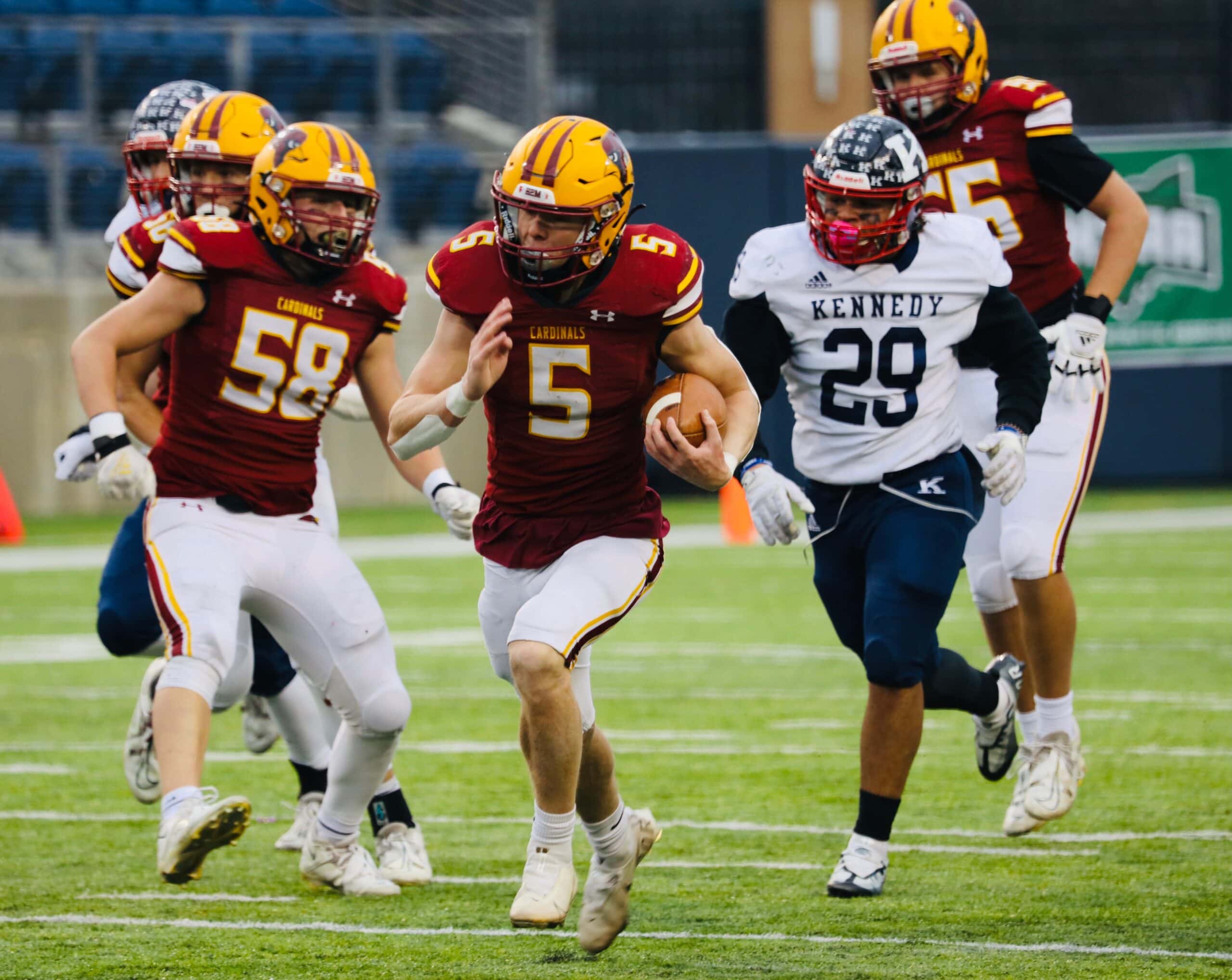 After the Eagles (13-2) scored an early 2nd half touchdown on a 27-yard scoring throw from Caleb Hadley (8-19, 88 passing yards) to Aidan Rossi (five catches, 72 receiving yards), Homan would add on in the second half with a 7-yard touchdown run, and after JFK fumbled away the ensuing kickoff, Homan found the end zone one play later from 27 yards out.
Homan finished the game with 234 rushing yards on 25 carries while throwing 7-of-9 for 77 passing yards.
Schaefer would cap off the first half with a 35-yard field goal to make it 24-0 at the break.