CANTON, Ohio – Maria Stein Marion Local High School completed back-to-back state championships with their 14-6 Friday win over Kirkland High School in the OHSAA Division VI State Championship at Canton's Tom Benson Hall of Fame Stadium.
The Flyers (16-0) captured their second straight state title and ninth since 2011 with a defensive-minded outing that saw both teams combine for just 403 yards of total offense. Marion Local also extended its OHSAA record with a 13th title in program history, now two ahead of Cleveland St. Ignatius's 11.
The two schools struggled to get on the board for most of the first half, but Marion Local broke through on their final drive before the half via a short touchdown run by Darren Meier. Kirkland tried to drive down to score before the break, but quarterback Jake LaVerde's pass was intercepted by Nathan Buscher to seal the halftime score.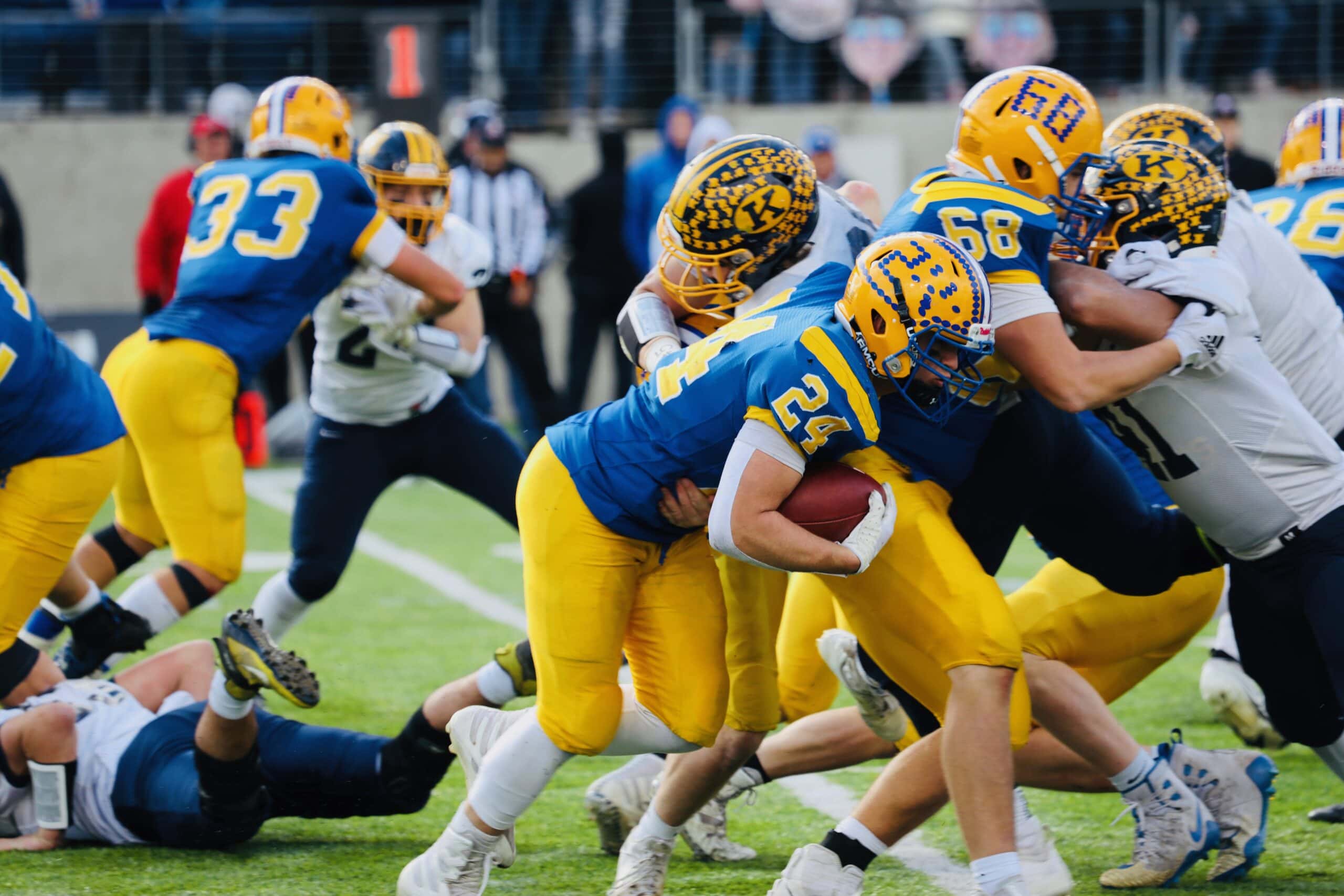 The Hornets added to their lead after halftime with Buscher grabbing his second interception off LaVerde, and running it back for a touchdown to make it 14-0 Marion Local.
LaVerde, a freshman, completed five of 18 passes for 52 yards along with the two interceptions, but he did get the Hornets (15-1) on the board with a touchdown pass to Will Sayle (two catches, 16 receiving yards) in the third quarter. However, Kirtland's following point-after kick was blocked.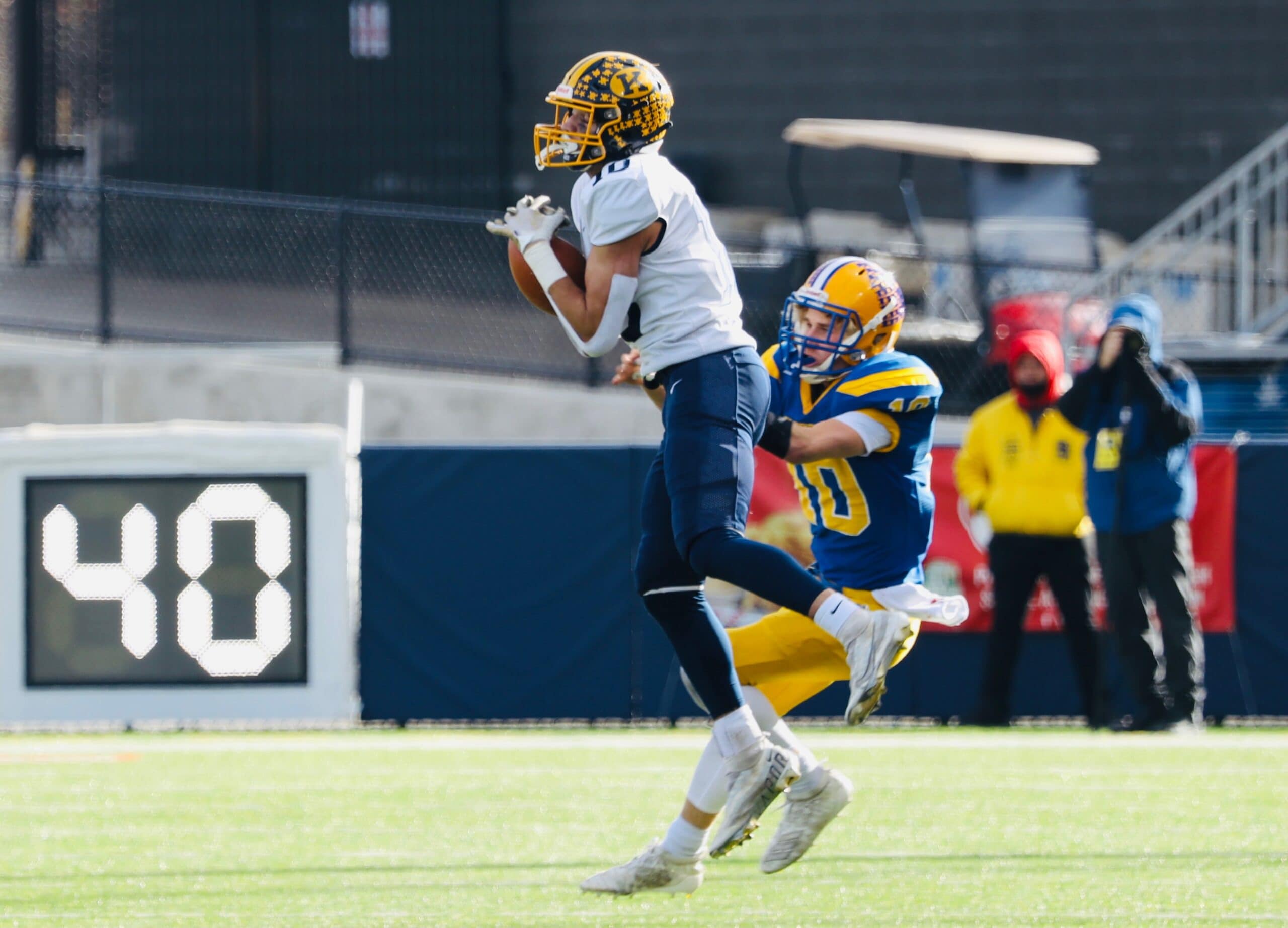 The two schools battled it out for the remainder of the final period, with Marion Local stopping Kirtland on downs with 2:43 remaining. Following a three-and-out by the Flyers, punter Aiden Eifert – who had struggled on a few kicks during the windy Friday game – booted a 60-yard ball down to the Hornets' 2-yard line, before Kirtland turned the ball over on downs again.
Flyers quarterback Tate Hess went 9-for-11 with 53 yards passing, while Kyle Otte ran 15 times for 75 rushing yards. Kirtland tailback Rocco Alfieri led both schools with 77 rushing yards on 21 carries.