Steubenville scored early and often in what would be a 41-7 victory over Indian Valley in the Division IV, Region 15 finals on Saturday night at St. Clairsville's Red Devil Stadium.
The Big Red jumped out to a 14-0 lead on Ty Pierce's 70-yard touchdown run on the opening Steubenville drive, and then a 65-yard Phaeton Hill touchdown pass to receiver Ivan Buggs.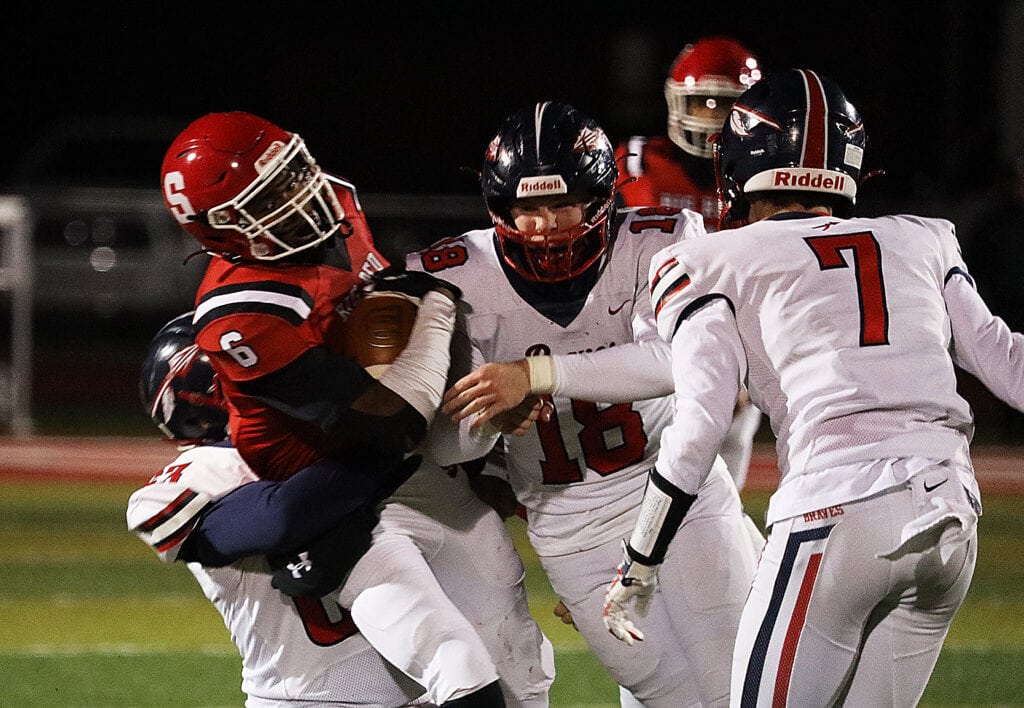 Ky'Jhaun Hopkins added another touchdown to extend Steubenville's lead in the second quarter before Kolton Thomas scored the Braves' first TD on a 27-yard run to the end zone. However, Zach Smith made it 28-7 before the half on a short touchdown rush for the Big Red.
Spencer Ostovich and Jalen Minnieifield added touchdowns in the final quarter for Steubenville, who advances to the state semifinals for the 19th time in program history.
Indian Valley's season ends at 10-4.