A student at Canton Central Catholic died Sunday evening in a car crash near Toledo, the school district confirmed Monday afternoon.
Jacob Brown, a junior, was identified as the victim in the single-vehicle crash.
"Our community is very sad to have to share the news of the loss of Jacob. Central Catholic is a small, close-knit community and his loss will be felt deeply by our Crusader family. Students, staff and our families have been informed of his passing," said CCC Principal David Oates.
Jacob was involved in a single-vehicle crash around 8:30 Sunday night, according to Maumee police. Details surrounding the crash were not immediately available.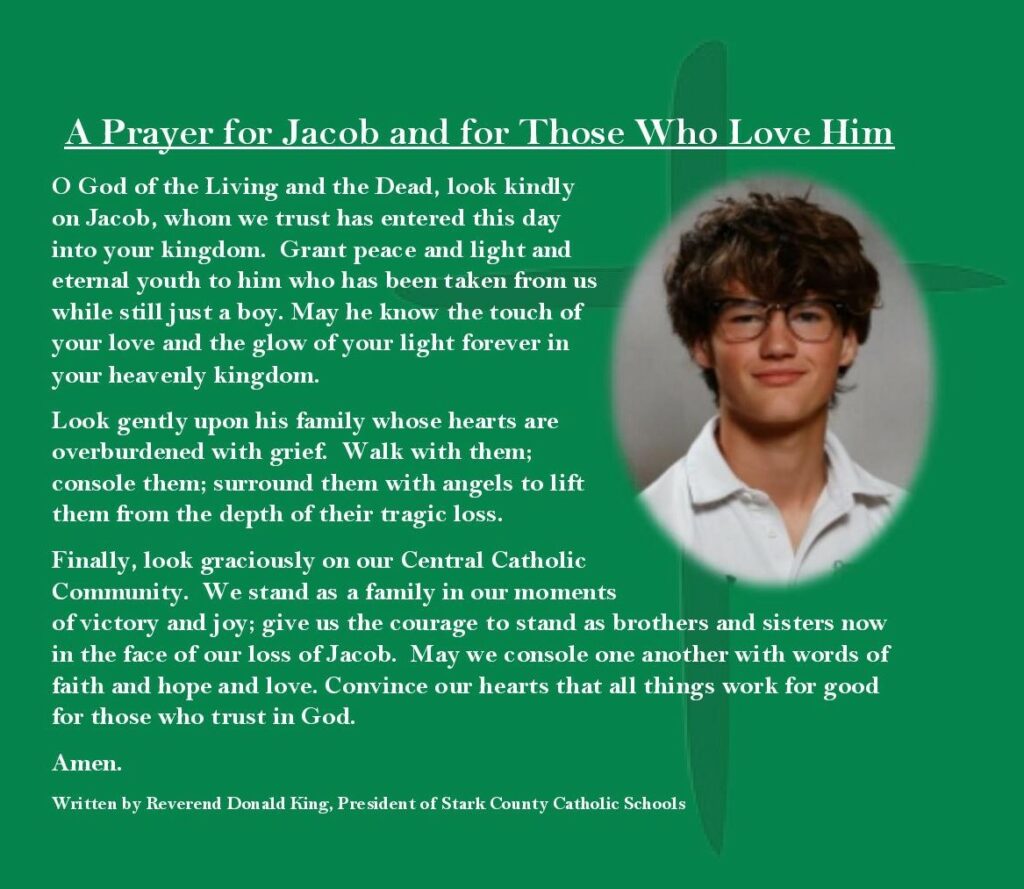 Jacob was a member of the Crusader's boys soccer team. The team was scheduled to play in a sectional tournament game Monday night, but that game has been postponed to Tuesday night at home against Loudonville – a request made by the team.
"We are all deeply saddened to share the loss faced by the Brown family. As we do in all things, we have come together in prayer, and we ask the community to join us as we pray for Jacob and his family and friends who need God's comfort now more than ever. May Jacob's soul rest in peace," said President of Stark County Catholic Schools Rev. Donald King.
The district canceled a number of events in the wake of Jacob's passing.
Monday night's Booster Club Meeting was canceled, the senior class decided to cancel the Beat Aquinas bonfire planned for tomorrow and request that all members of our community honor Jacob by attending the soccer team's sectional game and wearing white.
Thursday's Beat Aquinas Pep Rally has also been canceled. Students have requested a prayer service for Jacob be held instead of the rally.
Jacob will be honored at the start of the Crusader's home football game against St. Thomas Thursday night.