(Feature photo: Carrollton's Jaxon Rinkes checks out the green on the fifth hole during the Division II state championship.)
CLICK HERE TO VIEW ROUND 1 PHOTOS
After the first round of the OHSAA State golf championships, the Carrollton Warriors boys golf team is in third-place with a score of 321. Archbishop Alter leading the Division II tournament with a low score of 309.
Sandy Valley's Connor Ritter, the DII defending champion, is currently tied for 19th with a score of 82. Archbishop Alter's Davis Gochenouer is leading with a score of 72.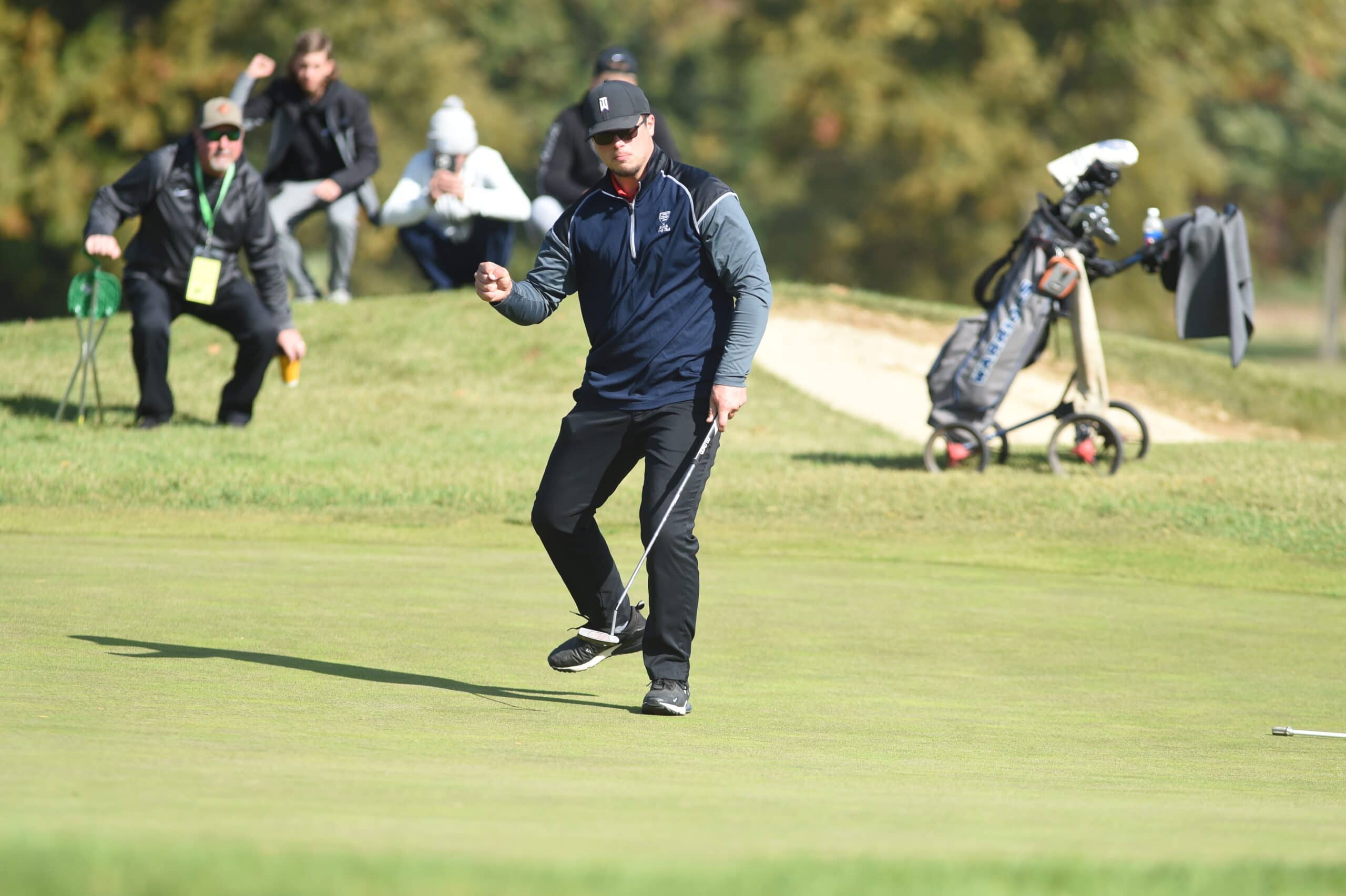 Carrollton's top golfer, Jaxon Rinkes, is leading the Warriors with a team-low of 75 (+4) – he is tied for second in all of the division.
CLICK HERE TO VIEW ROUND 1 PHOTOS
Rinkes shot even on the front nine, with two birdies on holes five and eight – both par threes. On the back nine, the standout senior double bogeyed the 11th hole, but rebounded with a birdie on the 12th hole on a par five.
It's no surprise that Carrollton is sitting close to the top of the leaderboard. This is the third trip to the state tournament for the group of seniors.
Senior Colton Moore finished the first round +5 (76). He started the morning off on the right foot, shooting one-under par on the first hole of the day.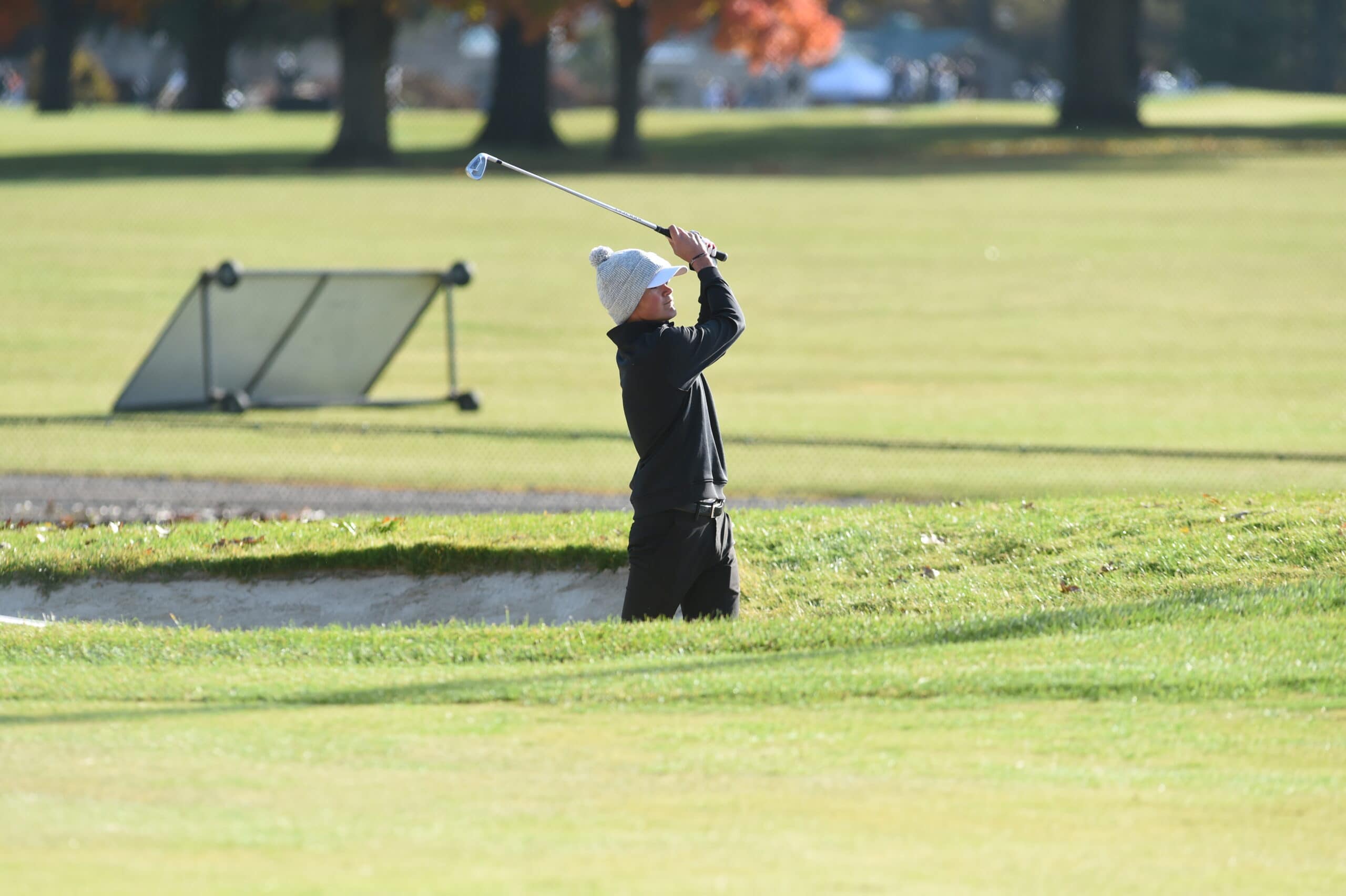 Moore finished the front nine +1 and is currently tied for fifth.
CLICK HERE TO VIEW ROUND 1 PHOTOS
Carrollton's John Birong finished with an 84 (+13) on the day. The senior birdied the par five 12th hole.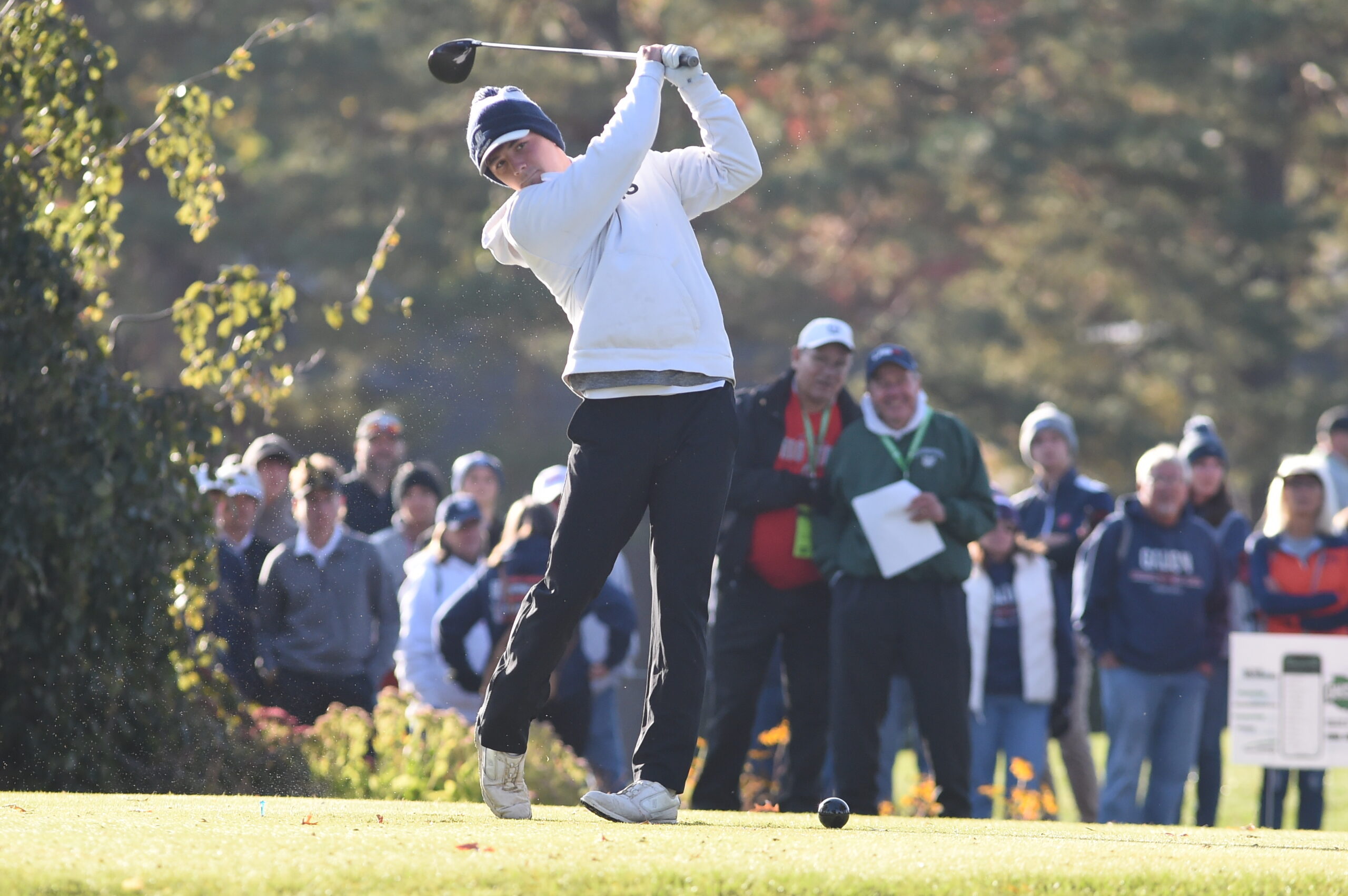 Cayden Rininger shot an 86 (+15) on the day. Micah Barkan finished with a 91 (+21).