Over $1 million will be invested into the village of Malvern to help enhance the water distribution system.
According to village Administrator Derik Kaltenbaugh, over 6,000 feet of new pipelines will be installed along Carrollton and Porter Streets, and Morges Road.
Kaltenbaugh said the new water lines are long overdue, stating that the current lines are nearly 70 years old.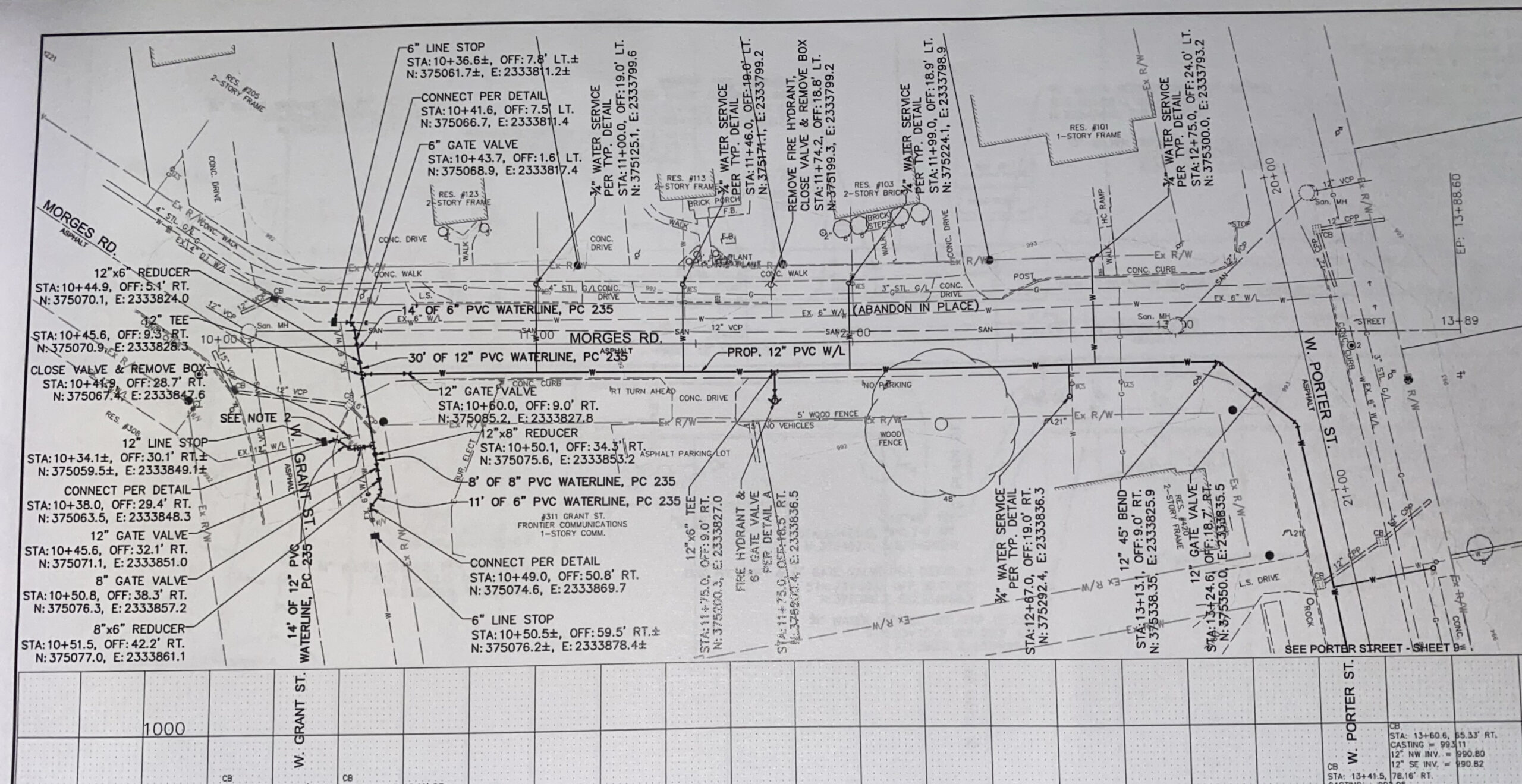 "A lot of the valves don't work around here, so when we do have a water leak, we're doing them all live. Some of them aren't easy," Kaltenbaugh. "These pipes have never been replaced. These are original."
As a whole, the village has about 585 water customers.
Tuscon Inc. won the lowest bid for the waterline replacement project, coming in at $1,462,738.00.
Village officials were able to obtain $367,178 from the Ohio Environmental Protection Agency (EPA) and $499,999 from the Ohio Public Works Commission. $150,000 is coming from the Ohio Department of Development to help cover the engineering design work. That leaves the village responsible for the final $445,561 which will come from a loan.
Kaltenbaugh said the village is thankful to receive the money they have for the much-needed project.
"We weren't expecting it. We thought we'd do good, from talking to some of the people, but we weren't sure we were going to get all of that," he said.
The village administrator said there are waterline breaks in Malvern on a regular basis, and this will now limit them.
"This is just the beginning, but we are starting with the main trunkline, coming from the plant to the tank.
Kaltenbaugh said water bills for residents will not increase as a result of the major project.
He said the construction is allowed to start this November, but he doesn't expect to see work begin until spring of 2023 due to supply chain issues. The project could take up to four months to complete once construction starts.
Malvern does plan to release a second phase of the infrastructure project which will be on the other side of town, but will cost much more. Once funds are secured for that, they will release more details.
The project details include new pipes of different sizes and valves throughout the village.