Area runners took to the cross-country course Wednesday night at East Canton High School as part of the 2022 Lee Sternberg Cross-County Invitational.
The East Canton Pac-Men led the way in the High School Boys Small Division race, finishing first with five runners in the top 10.
CLICK HERE TO VIEW MEET PHOTOS
Brylan Holland set the pace for East Canton, finishing over one minute ahead of the competition and beating the Invitational record which was previously 16:19. The senior crossed the finish line in an astounding time of 16:09.9.
Fellow East Canton Hornets placed as follows: Andrew Wade (3rd), 17:46.5; Xavier Campbell (6th), 18:29.6; Noah Collins (7th), 18:36.6; Kendrick Nelson (10th), 18:53.6; Luke Buxton (22nd), 19:58.3; and Bode Menegay (26th), 20:32.9.
Malvern's Seth Kandel led the green Hornets who placed seventh as a team. Kandel posted a time of 19:13.9 to finish 16th overall.
CLICK HERE TO VIEW MEET PHOTOS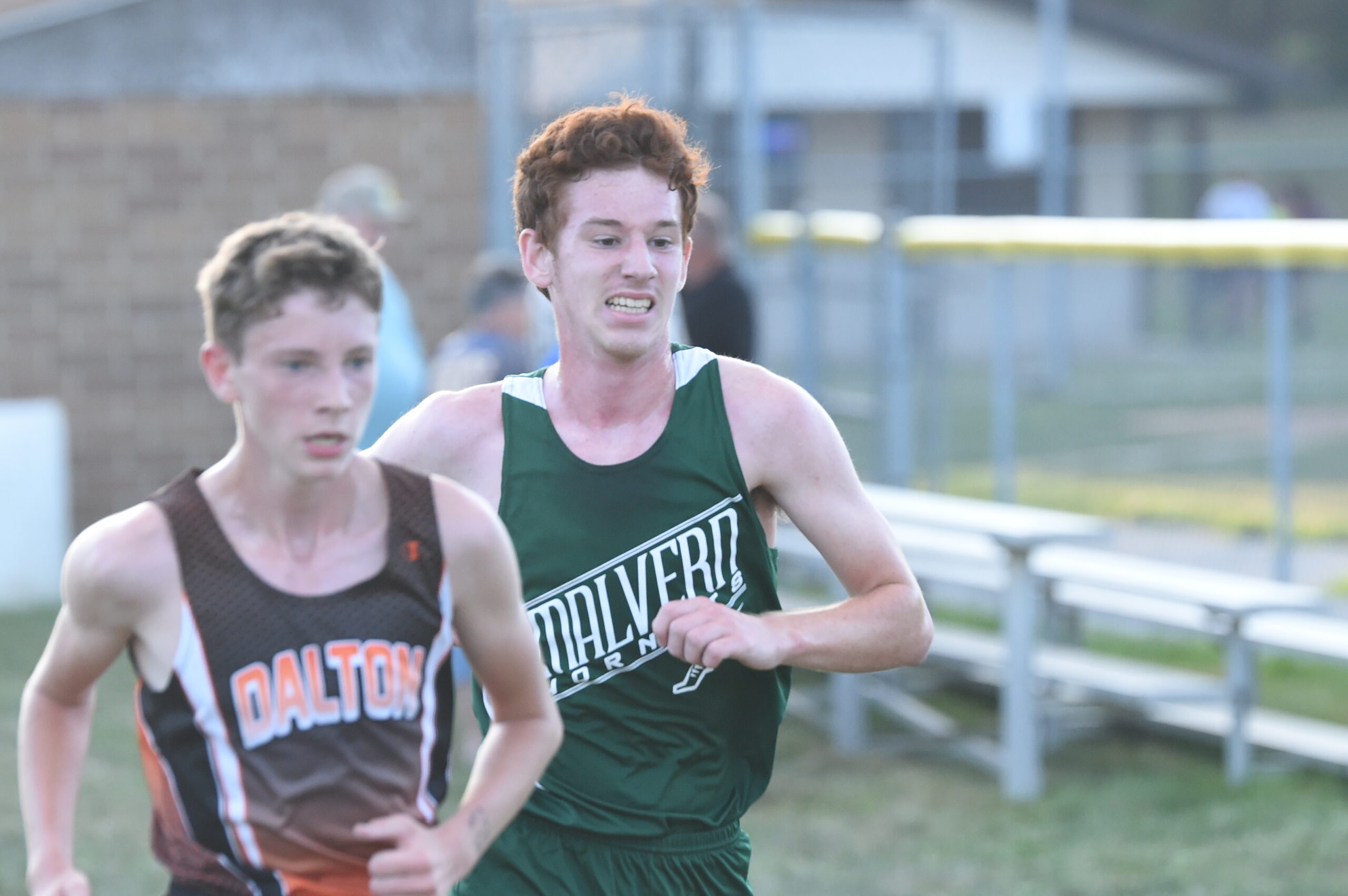 Other finishes for Malvern were: Ben Moser (35th). 21:38.0; Jake Kirby (37th), 22:24.4; Dalton Pennington (42nd), 23:21.5; Ethan Grossi (45th), 24:34.5; and David Baughman (47th), 26:02.3.
Minerva senior Hera Hoffee posted a first place time of 19:39.9 to lead the Lady Lions to victory in the Large school division.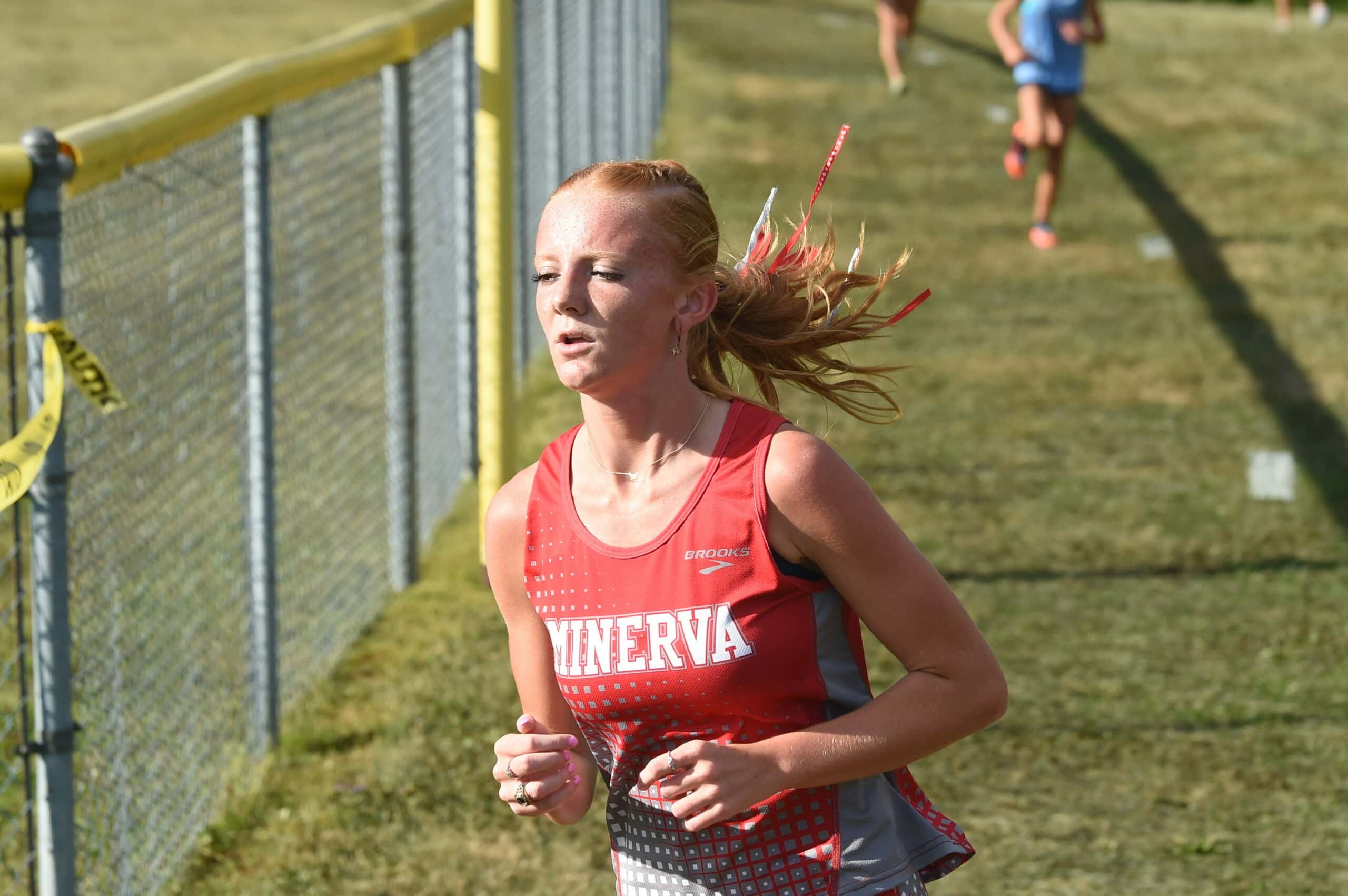 CLICK HERE TO VIEW MEET PHOTOS
All seven runners for Minerva finished within the first 11: Caitlyn Hopple (4th), 21:10.6; Kayla Crissman (5th), 21:17.3; Annabelle Crissman (6th), 21:23.5; Emily Norris (8th), 22:12.7; Hailey Dray (10th), 22:22.9; and Morgan Dalton (11th) 22:29.7.
The Minerva boys posted a second place finished with 40 points. Green won the Boys large division race with 25 points.
Sophomore Grasyn Rettig led the Lions with a third place finish and time of 16:42.9.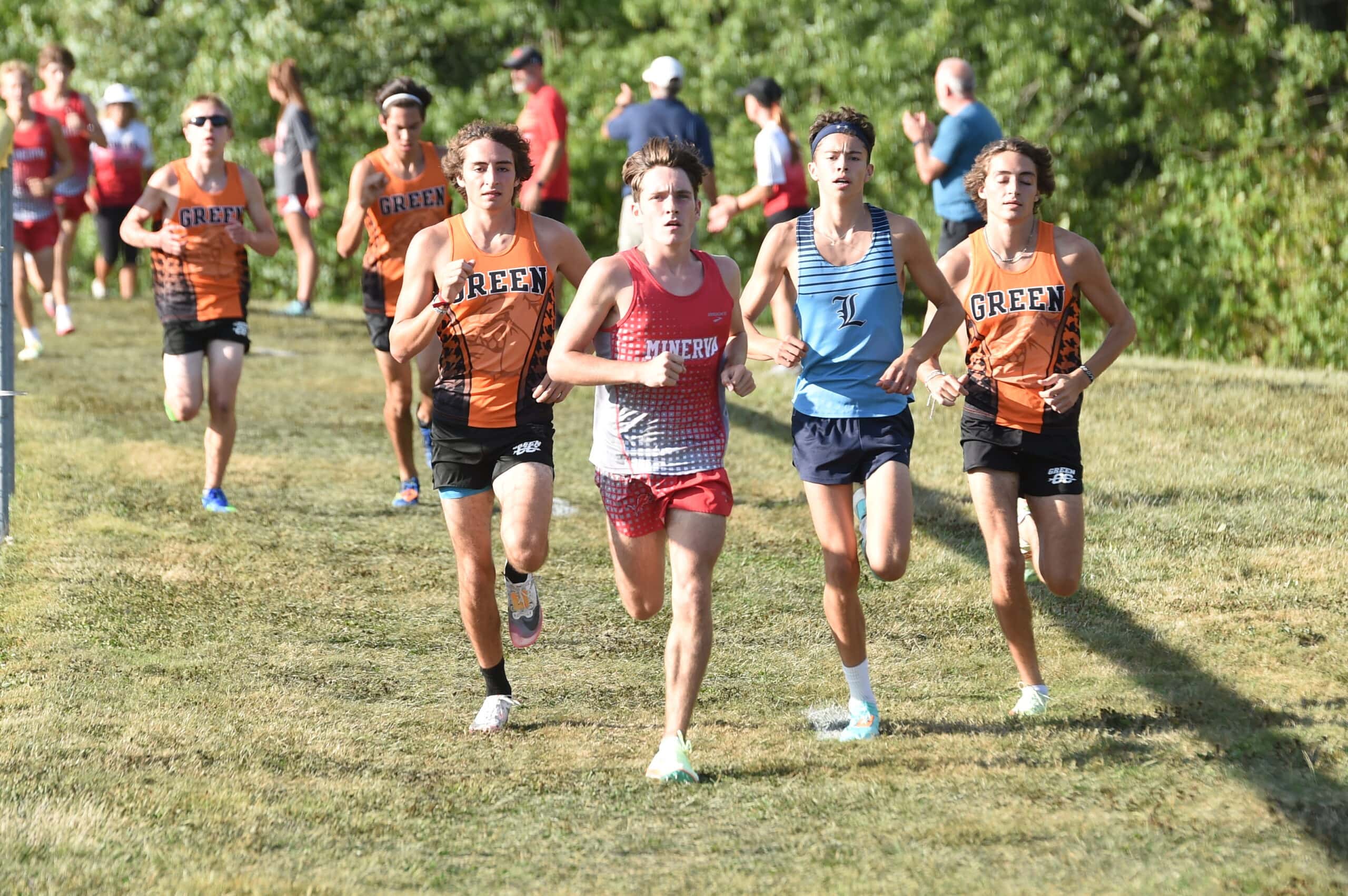 CLICK HERE TO VIEW MEET PHOTOS
Minerva's Ryan Cassidy placed fifth with a time of 17:21.2; Mason Steele finished ninth with a time of 17:52.0; Rowen Hoffee placed 11th overall (17:55.5) followed by Owen Grubb (18:17.7) in 12th and Brandon Davis (18th) and Owen Yoder (24th).
In the girls small division, East Canton finished fifth as a team.
The Lady Hornets were led by junior Audrey Wade who clocked a time of 20:02.6, finishing second. She was followed up by teammate Rayla Clapper who finished 17th with a time of 23:36.2.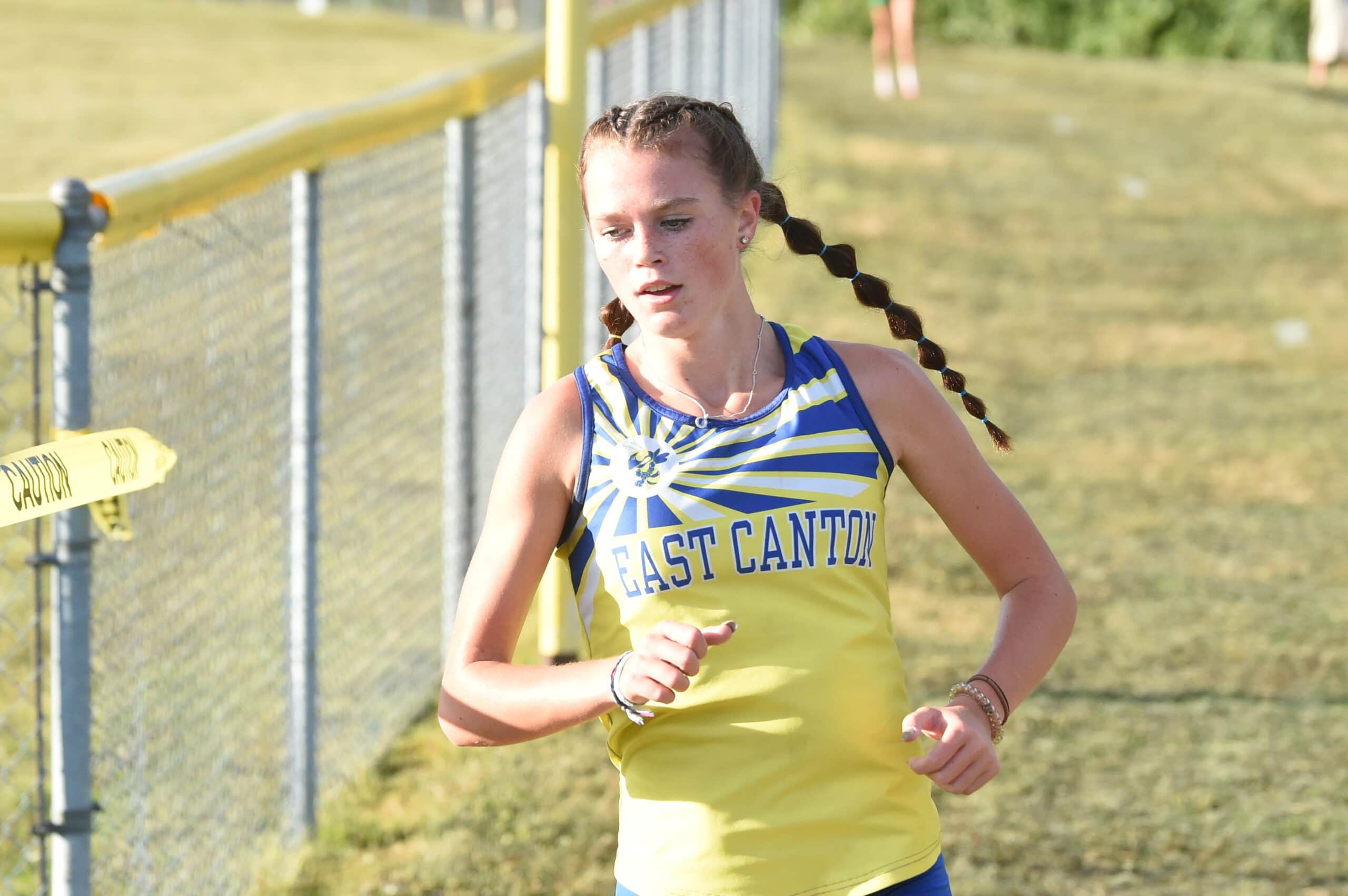 CLICK HERE TO VIEW MEET PHOTOS
Other finishers for the East Canton girls were: Annie Carter (26th), 25:01.0; Hailey Holestine (29th), 25:44.4; Cora Lennington (36th), 26:48.8; Samantha Monter (41st), 27:59.7; and Kilgore Lily (43rd), 28:48.5.
The Malvern girls entered the race with four runners.
Rayne Theiss placed 44th for Malvern with a time of 27:40.1; followed by Alexis Felter (47th), 28:10.7; Emily Nevi (51st), 28:55.5; and Ashleigh Piatt (56th), 30:56.1.