The Carrollton Warriors extended its winning streak to five tournaments with their Saturday victory at the Tannenhauf Invitational at Alliance's Tannenhauf Golf Course.
The Warriors shot a 310 (+22) to win the Division II/III Flight, with Colton Moore earning co-medalist honors with a 74 Jaxon Rinkes followed with a 75 for the Warriors, while John Birong shot 78 and Cayden Rininger shot 83.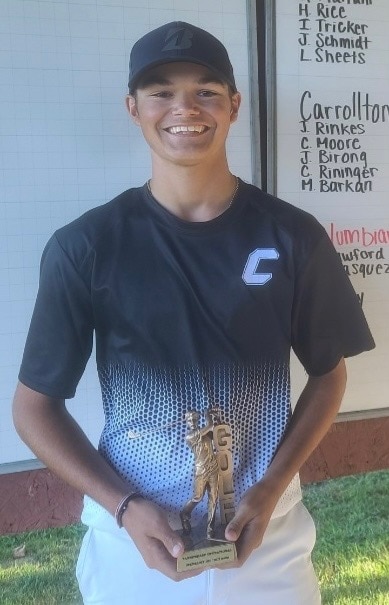 The Dalton Bulldogs finished as runners-up with a 325.
GIRLS GOLF
IVC PRESEASON
The Garaway Pirates shot 324 to win the IVC Preseason Tournament on Saturday at River Greens.
The Pirates finished ahead of second-place Tusky Valley (385), third-place Claymont (409), fourth-place Indian Valley (418), fifth-place Ridgewood (434), sixth-place Strasburg (479), and seventh-place Buckeye Trail (564).
East Canton, Hiland, Newcomerstown, and Sandy Valley all boasted individual golfers but did not qualify among the team rankings.
GIRLS TENNIS
KNIGHTS INVITATIONAL
The Claymont Mustangs finished first in Saturday's Knights Invitational at West Holmes.
Among the Mustangs' first-place finishers were Arianna Terakedis (singles), and the duo of Emily Luyster and Maddie Houston (doubles).