AKRON, Ohio (JMN Sports) – "It was a perfect moment."
Strasburg-Franklin senior Emma Gilkerson described the ending to the Tigers' 3-2 win in Saturday's Division IV State final win over Van Wert Lincolnview.
Down 3-0 going into the top of the 7th inning, the Lancers scored two runs before Strasburg center fielder Maggie Richards threw out base-runner Grace Bricker at home plate to seal the third and final out of what is now the eighth state championship in Strasburg history – and first since 2013.
In one of Strasburg's lowest-scoring affairs of the season, the Tigers struck first with a pair of runs in the bottom of the fourth inning, via a Richards RBI double followed by a sacrifice bunt by Audrey Allensworth.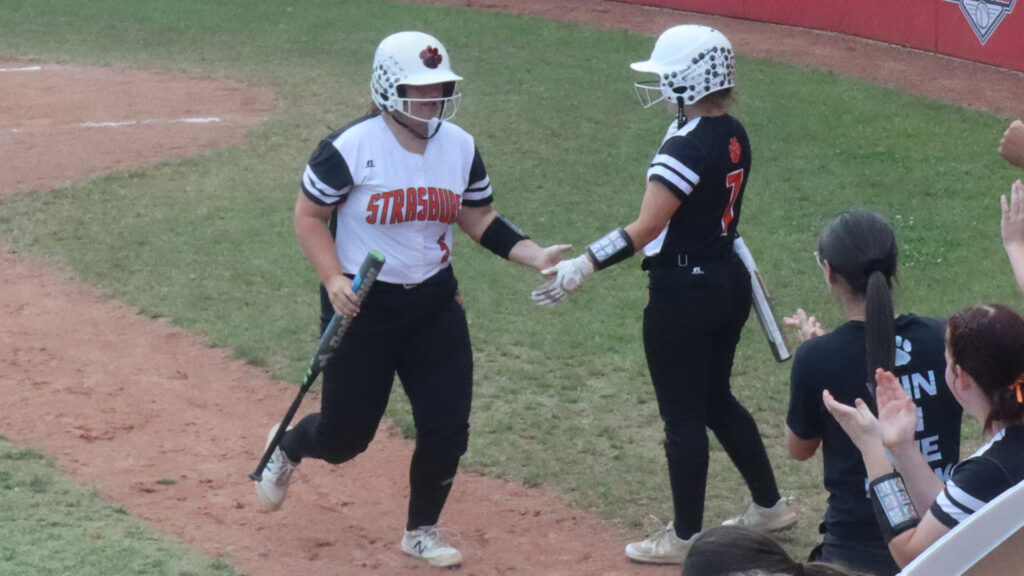 The Tigers would also score a run in the bottom of the sixth, on a sharp Gilkerson grounder past Lancers third baseman Sydney Fackler.
Meanwhile, starting pitcher Amelia Spidell opened strong with nine strikeouts of the first 13 Lincolnview batters. Spidell, who finishes the spring season with an 18-3 record, was also helped out by a number of key defensive plays, including a run-saving diving catch from left-fielder Rylee Becker in the top of the 1st, and a tag-up double play on a pop-up to Gilkerson.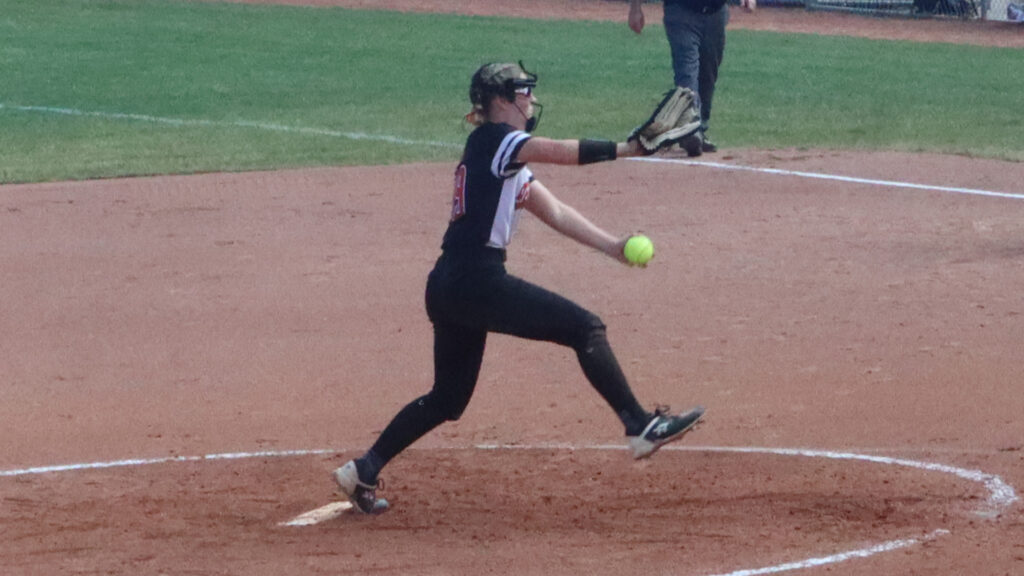 What looked to be an open-and-shut victory for the Tigers, however, turned into a near-disaster in the top of the 7th. Spidell (seven innings, five hits, nine strikeouts) recorded the first two outs, but Lincolnview managed to stay alive with a two-out walk followed by an error to bring the tying run to the plate.
Brickner then laced a single to center field that scored Andi Webb from second base, ahead of a throw by Richards from center.
"My first throw, I didn't think I got the ball all the way there," Richards explained following Saturday's game. "So my second time, I set my feet, and I threw the ball as hard as I could to the plate."
Two pitches later, Spidell allowed another single to Ashlyn Price, who seemed to have tied the game at 3-all before Richards fired a dart to catcher Sydney Sibila, who applied the tag to Brickner for the winning out.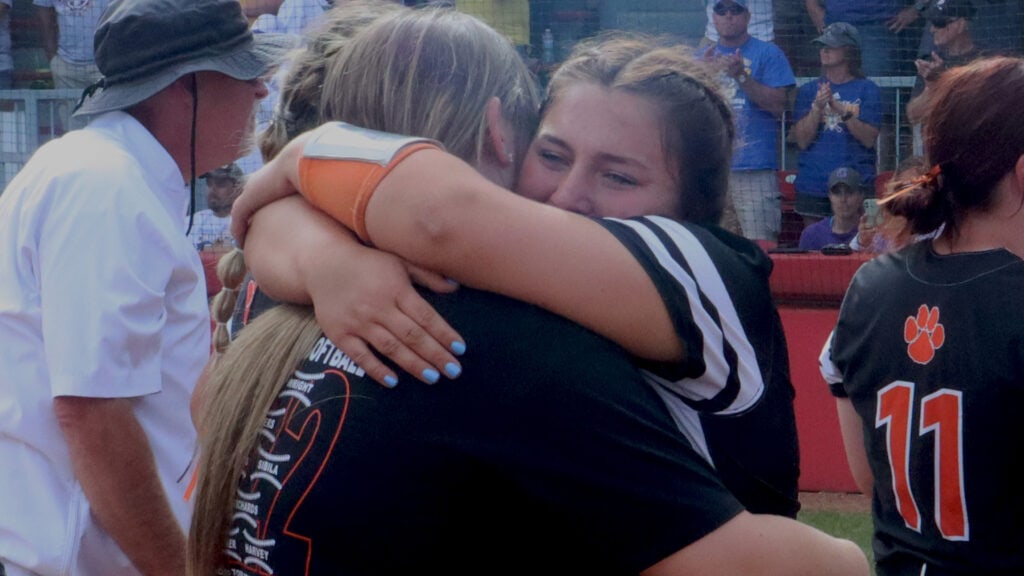 For head coach Tommy Spidell, winning his first state championship hit extremely close to home.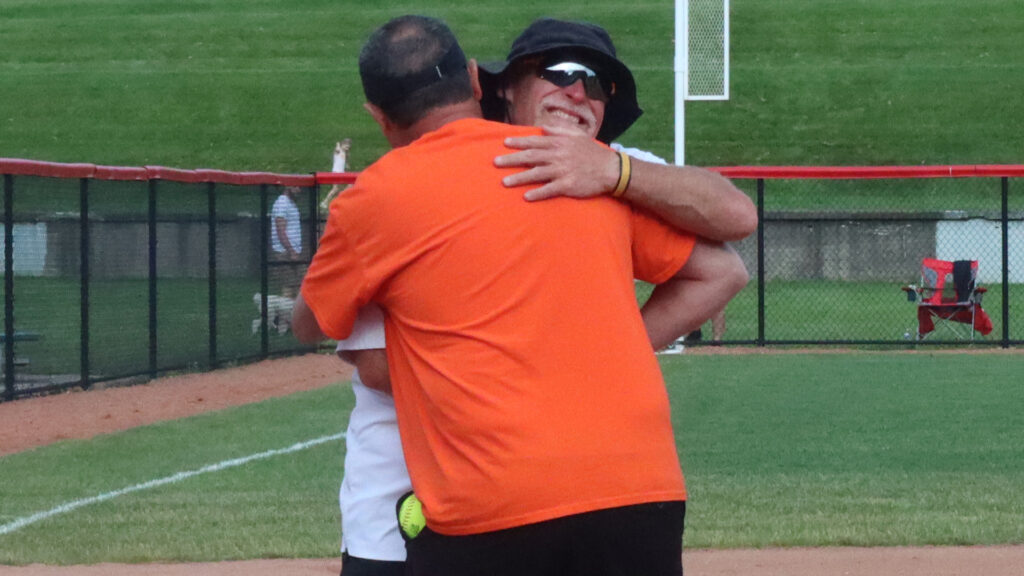 "It is very special to me," "My sister [Tammy] was the winning pitcher on the first three [1987, 1988, and 1989], and to have my daughter [Amelia] and [Sydney, whose aunt Kate Sibila was the catcher on the 1987 team]…same battery from the same family, bringing home another state title…it's pretty special."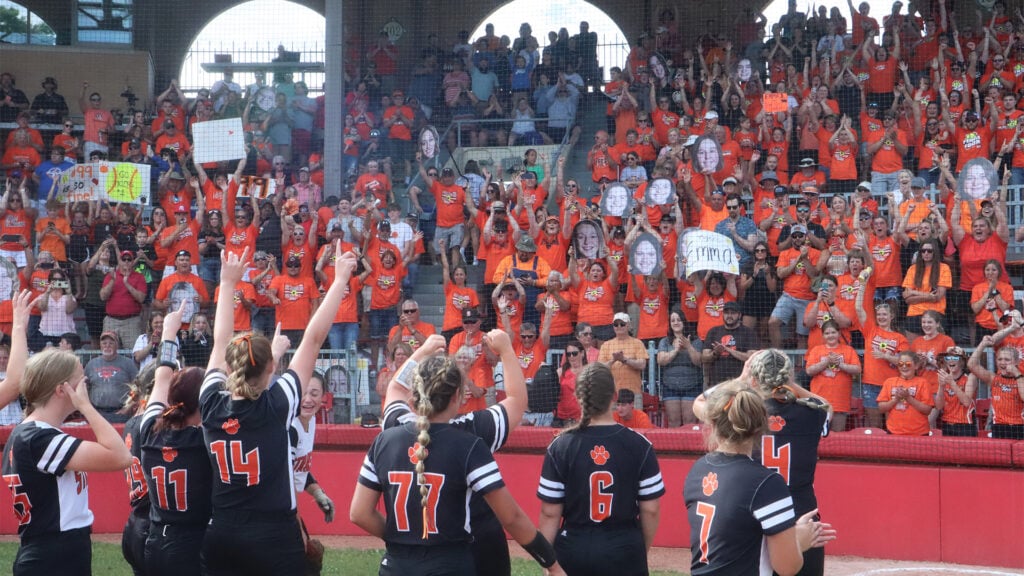 The Tigers ended its season 29-4, while Lincolnview finished 25-4.