No. 1 Strasburg-Franklin rallied from an early deficit to beat No. 2 Conotton Valley, 5-1, in Thursday's Division IV East District softball final at Tuscarawas Central Catholic High School.
The state-ranked Tigers found themselves down 1-0 in the fourth inning before scoring a pair of runs off the Rockets on a pair of wild pitches.
Strasburg then posted three more runs in the sixth, with Sydney Sibila leading the way via an RBI double.
Tigers southpaw Amelia Spidell allowed no earned runs on five hits and posted nine strikeouts in the victory.
The Tigers will advance to the Regional semifinals in Pickerington on Wednesday, May 25 at 5 p.m. Strasburg will play Saturday's Rio Grande District winner of Waterford and South Webster.
No. 2 INDIAN VALLEY 4, No. 10 STEUBENVILLE 3
Indian Valley advanced to the Region 7 semifinals with a close Thursday night Division II East District win over 10th-seeded Steubenville at Harrison Central High School.
Braves ace Mia Rose struck out 10 Big Red batters while allowing just one earned run, matching Steubenville starter Jules King, who threw a game-high 11 strikeouts.
No. 2 Indian Valley will play in the Regional semifinals on Wednesday, May 25 at Pickerington's Tiger Softball Complex. The Braves will play the winner of Heath versus Carroll Bloom-Carroll, who will each play in Saturday's Central District final in Pickerington.
No. 5 TUSCARAWAS VALLEY 12, No. 1 MARTINS FERRY 5
Tusky Valley knocked number one seed Martins Ferry in Thursday's Division III East District final at Cambridge.
The Trojans scored six runs in the top of the 6th inning to widen the lead over the Purple Riders, who finish the season at 19-2.
Tusky Valley will advance to the Division III Region 11 semifinal against Saturday's Unioto District winner of No. 1 Wheelersburg and No. 7 Ironton.
No. 1 JOHN GLENN 4, No. 5 MCCONNELSVILLE MORGAN 0
No. 1 East District seed John Glenn blanked Morgan in Thursday's Division III DIstrict final at Philo Athletic Complex.
Sydney Marshall fired a one-hitter to pace the Muskies, allowing just one walk while striking out 10.
The Muskies (22-4) will play in the Division II Region 7 semifinals against Athens District champion Thornville Sheridan on Wednesday, May 25 in Pickerington.
BASEBALL – POSTSEASON
No. 3 DOVER 10, No. 32 CUYAHOGA FALLS 0 (5 INN.)
Dover scored eight runs in what would be the fifth and final inning of Thursday's Crimson Tornadoes Division I Sectional win over visiting Cuyahoga Falls High School.
Tornadoes right-hander Ayden Hall allowed just two hits, while the Black Tigers committed six fielding errors for the contest.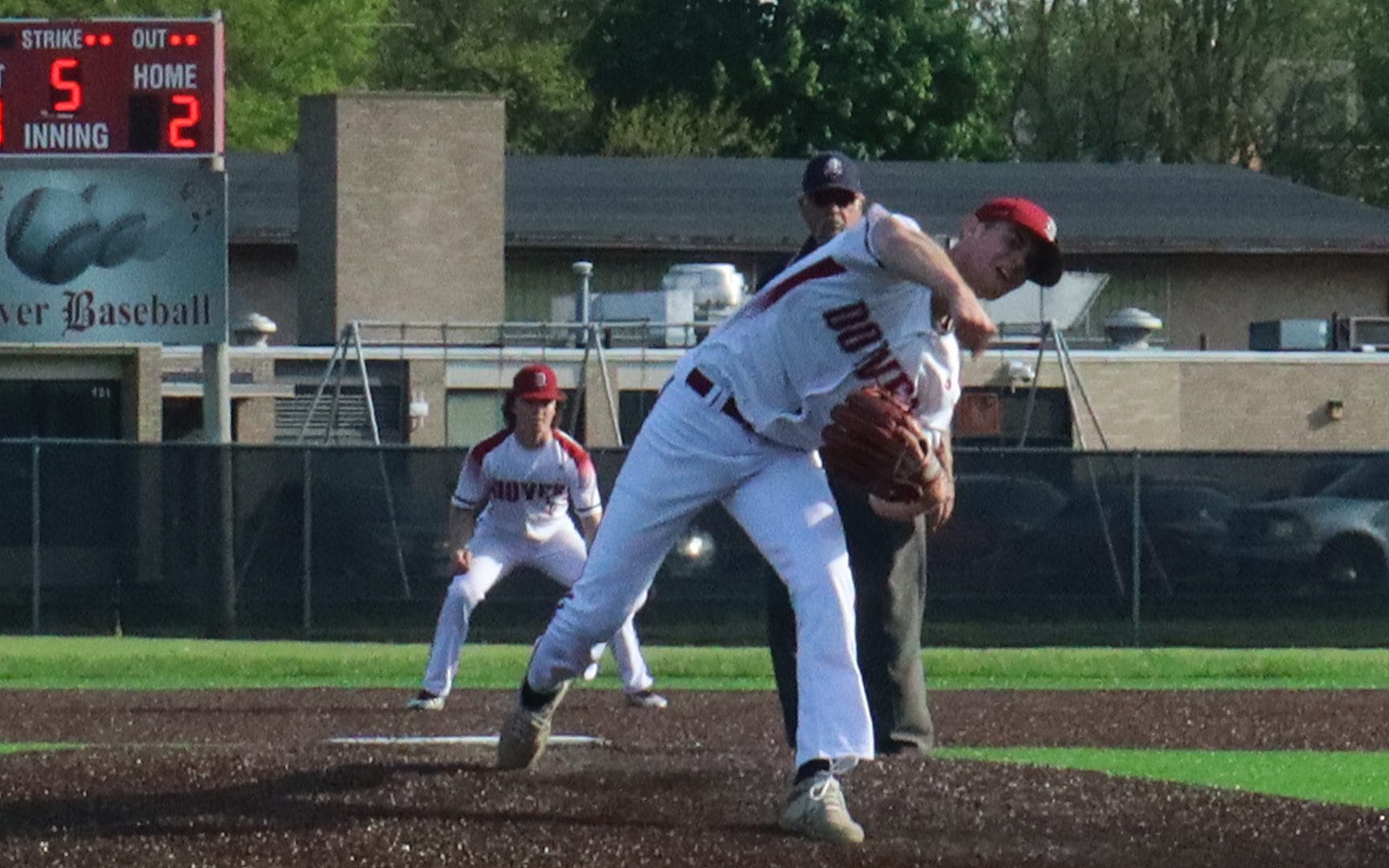 Dover will play in Tuesday's Canton District semifinals against 11th-seed North Canton Hoover, who beat No. 14 Stow-Munroe Falls, 12-1, on Thursday.
No. 7 COSHOCTON 3, No. 2 GARAWAY 0
Coshocton stunned 2nd-seed Garaway in Thursday's Division III East Sectional final in Sugarcreek.
Coby Moore allowed five hits and struck out five for the visitors, while Zach Jennings drove in two runs on a pair of singles.
Coshocton will play No. 3 Harrison Central in Tuesday's East District semifinal (5 p.m.).
No. 2 HILAND 10, No. 13 SHENANDOAH 0 (5 INN.)
Isaak Yoder fired a no-hitter in Hiland's five-inning mercy-rule victory over Shenandoah in Thursday's Division IV East Sectional finals.
Dakota Miller roped a double and a triple to lead the Hawks' offense, which dropped a 6-run barrage on the Zeps in the bottom of the 3rd inning.
Hiland will play No. 4 Frontier on Tuesday, May 24 at 5 p.m.
No. 4 FRONTIER 8, No. 8 MALVERN 1
Malvern's postseason run came to an end on Thursday night in New Matamoras.
The 4th-seed Cougars will play 2nd-ranked Hiland in next Wednesday's East District semifinals.
No. 6 RIDGEWOOD 7, No. 4 FORT FRYE 2
Ridgewood took the Division III East Sectional title over Fort Frye on Thursday night.
The 6th-ranked Generals will face top seed Martins Ferry on Tuesday, May 24 at 5 p.m. The Purple Riders won 10-0 in five innings over No. 13 Bellaire on Thursday.
No. 3 HARRISON CENTRAL 7, No. 11 SANDY VALLEY 2
Harrison Central High School advanced to the Division III East District semifinal with their Thursday win over visiting Sandy Valley.
The Huskies will play 7th-seeded Coshocton on Tuesday at 5 p.m.