(Photos courtesy of Ashland County Pictures)
A firefighter was killed Monday evening and a state trooper was left injured as a result of a tractor-trailer crash on I-71.
According to the Ohio State Highway Patrol, local departments were on scene of an accident when a commercial semi truck crashed into one of the fire engines, OSHP vehicle and a car involved in the previous accident.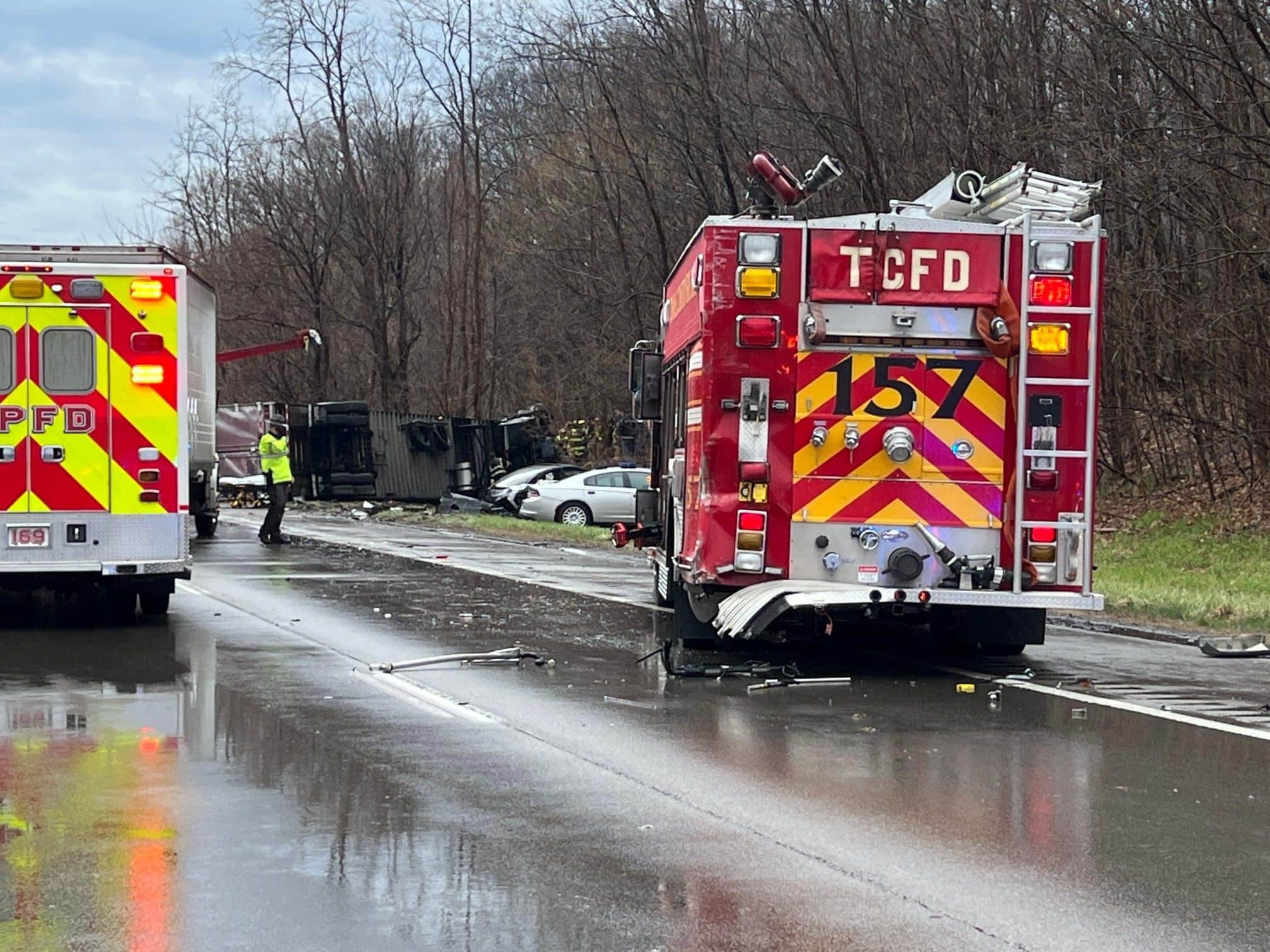 The firefighter who died was identified as 35-year-old Lieutenant Philip Wigal – he was pronounced dead on the scene, according to officials. He was a member of the Town and County Fire District.
The injured trooper was transported to the hospital with non-life threatening injuries. The driver of the semi suffered minor injuries.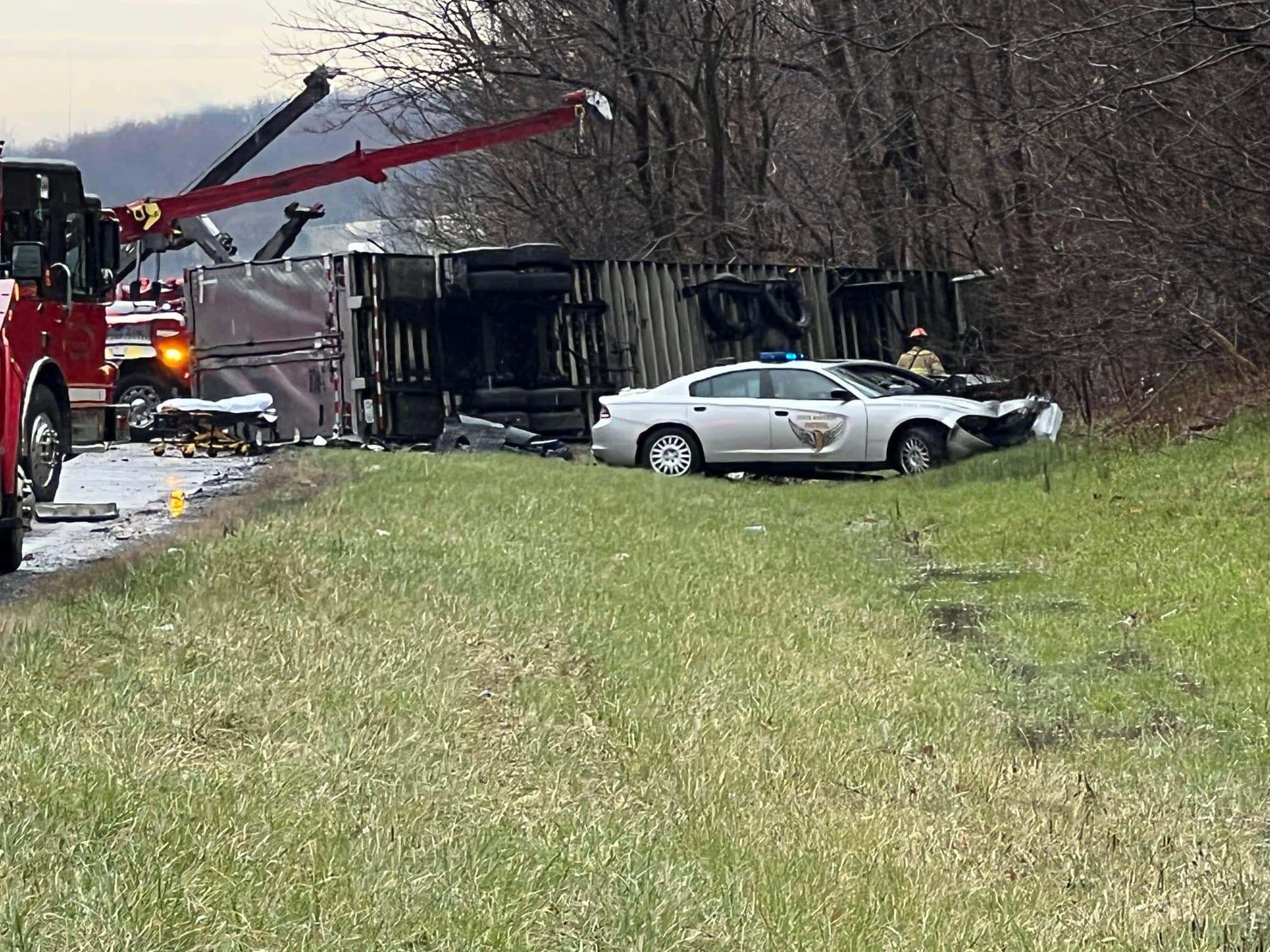 The Ohio State Highway Patrol is investigating the fatal accident.