One Louisville wrestler is bringing a state wrestling title back to Stark County.
Louisville junior Dom Hoffarth finished at the top of the 138-lb. bracket after defeating Columbian's Bret Minnick with a 6-0 decision. Hoffarth scored his first points early in the first period with a quick takedown.
"When I got that first takedown, it just kept me rolling because I went out there to dominate the other kid," said Hoffarth. "I didn't go out there to win the match by one point. I'm best when I'm attacking, and when I start going on defense, I don't wrestle as good."
The junior said he's thankful for the support he's received from his family and the Louisville community.
"I'm just super grateful for all of them. They do everything for me. They help me through the hard times," he said. "We're just like a family. Teammates, coaches, my own family…it's just great."
The newly crowned champion said he'll enjoy this for a moment, but the work doesn't stop here.
"I'll take this night, and just be excited about my win, and then it the next couple of week's start getting ready for freestyle, because Fargo's freestyle state tournament…I want to win all of that," he said.
Hoffarth finished his season with a 44-5 record.
Pablo Castro, Louisville's senior wrestler, finished one win shy from being a state champion.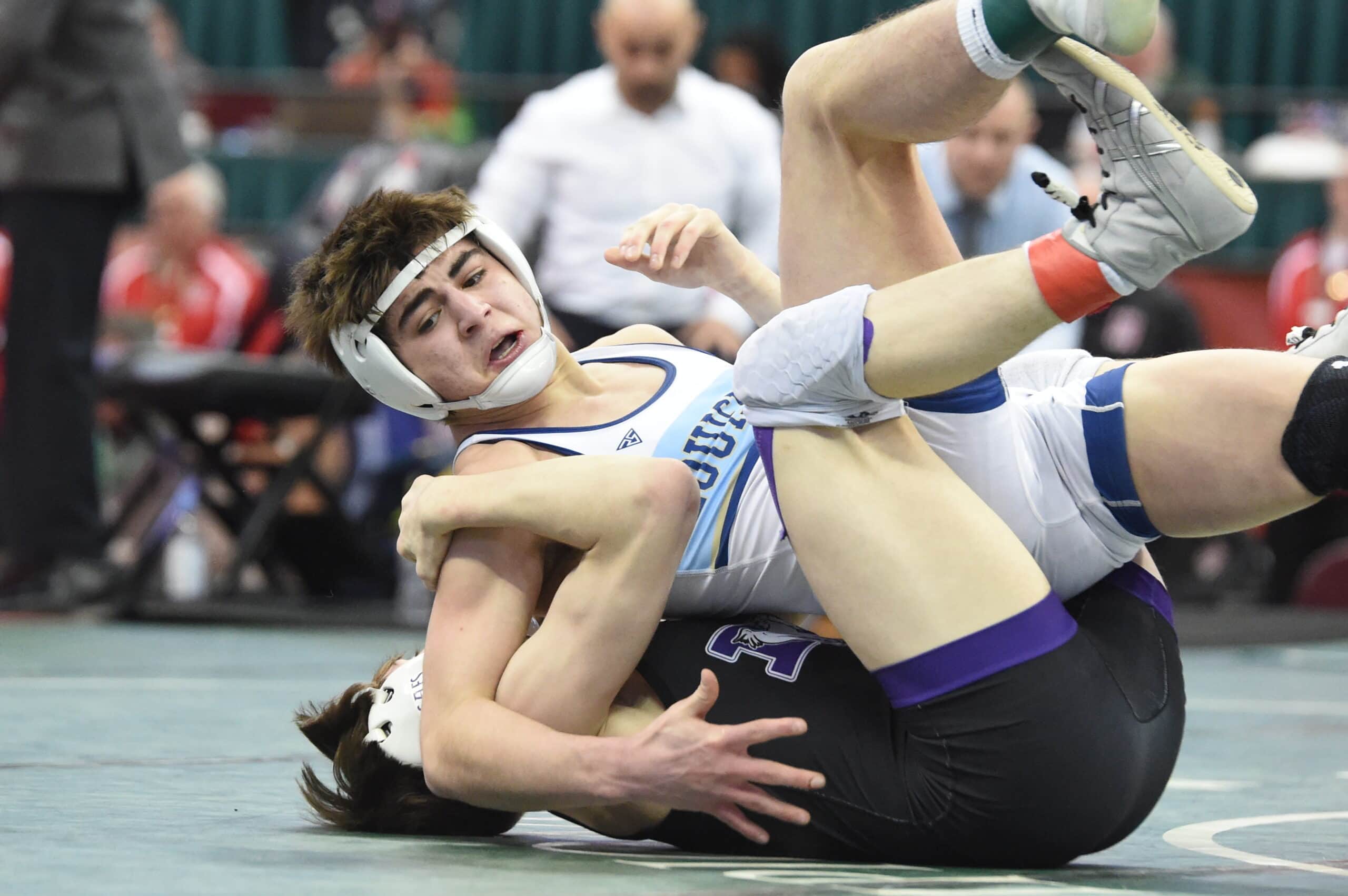 Castro lost in the 132-lb. championship match to Columbus DeSales' David McClelland by a score of 8-3. He ends his career as a two-time state runner-up.
Garaway senior Kyle Miller finished as the 113-lb. runner-up after being pinned by Max Hermes of Milan Edison in 1:24.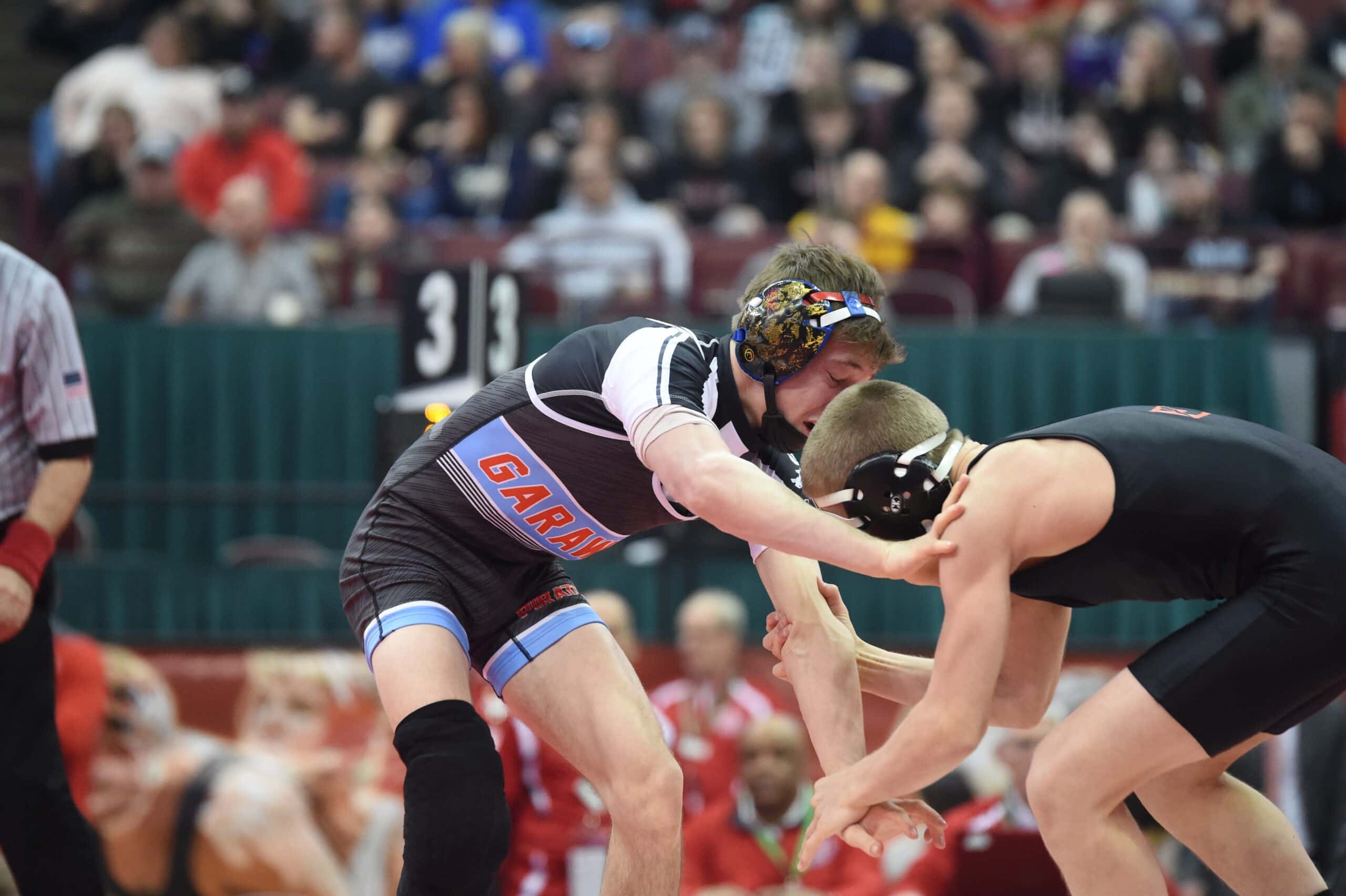 Fairless senior Max Kirby fell in the championship match to Aurora's Tyler Lilliard by a score of 8-4, finishing as the state runner-up. He placed sixth in last year's tournament.