Many area wrestlers were tested in the second session of the OHSAA state tournament.
LOUISVILLE
Louisville's Pablo Castro (132 lbs.), Dominic Hoffarth (138 lbs.) and Brenden Severs (157 lbs.) will represent the Leopards in Saturday evenings semifinal matches.
Noah Peterson (175 lbs.) Blake Schaffer (190 lbs.) and Cameron Brazek (285 lbs.) are all still in it for the Leopards, wrestling in the consolation round.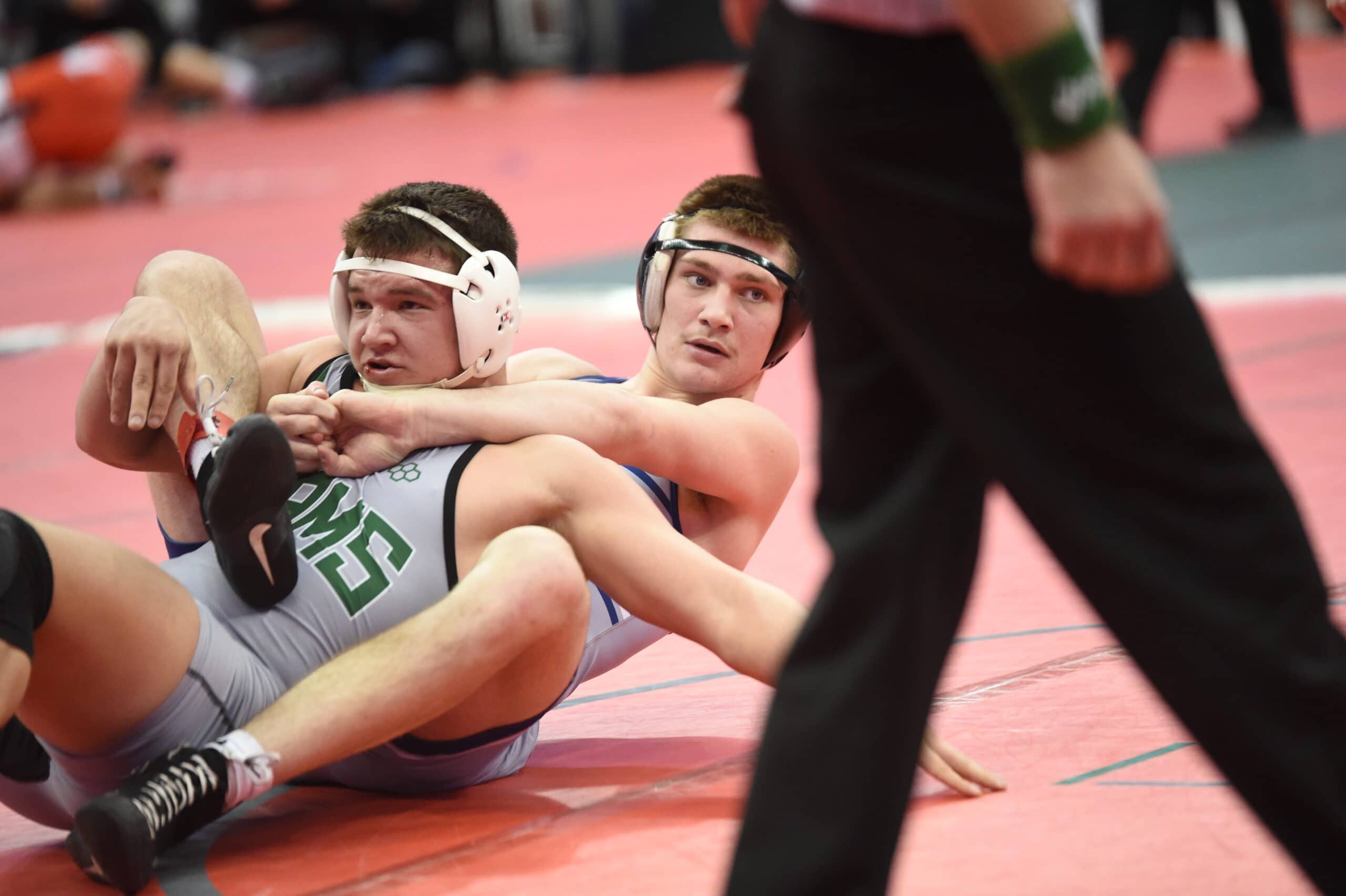 As a team, the Leopards are tied for second with Aurora with 45 points.
GARAWAY
Kyle Miller, the 113-lb. wrestler for the Pirates, remains in the championship bracket after winning his quarterfinal match 9-2 over Mogadore's Brady Funk. He'll wrestle in the semifinal round Saturday evening.
CARROLLTON
Carrollton's Josh Carman (126 lbs.) is the lone Warrior remaining in the tournament. He lost his quarterfinal match, then he defeated Canfield freshman Tyler Scharrer to secure a place on the podium. Carman finished fourth in the state tournament last year.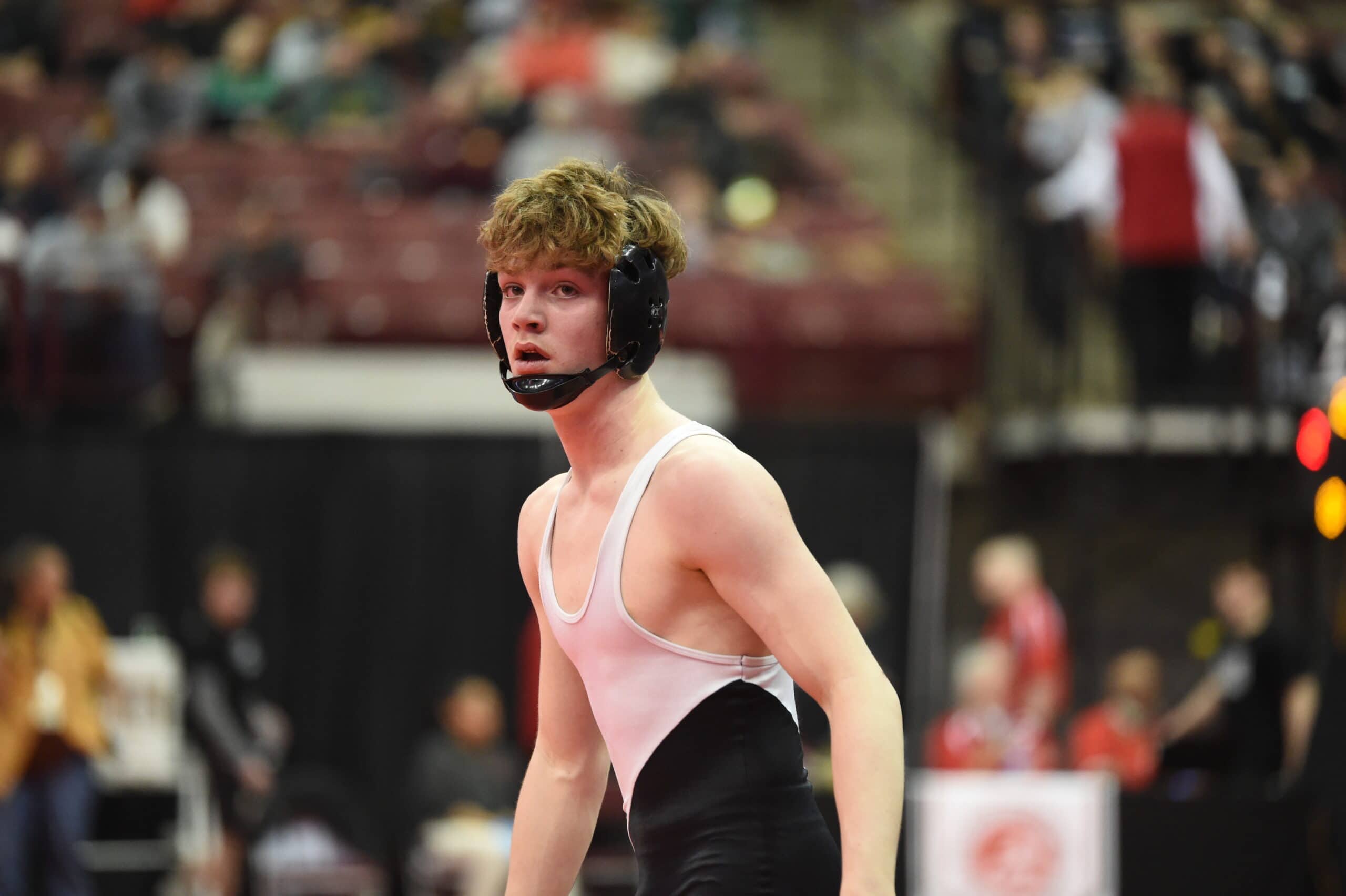 Sophomore Landon Jenkins (106 lbs.) lost his quarterfinal match 12-3 to Copley's Javaan Yarbrough. He lost a close match in the second round of consolations 4-2 to St Marys Memorial freshman Tate Hisey, knocking him out of the tournament.
Levi Pidegeon was quickly pinned (:37) by Hartley freshman Aiden King in the 120 lb. bout.
DOVER
Dover senior Brandon Kiser (175 lbs.) advanced to the semifinal round with a 7-5 victory over Louisville's Noah Peterson.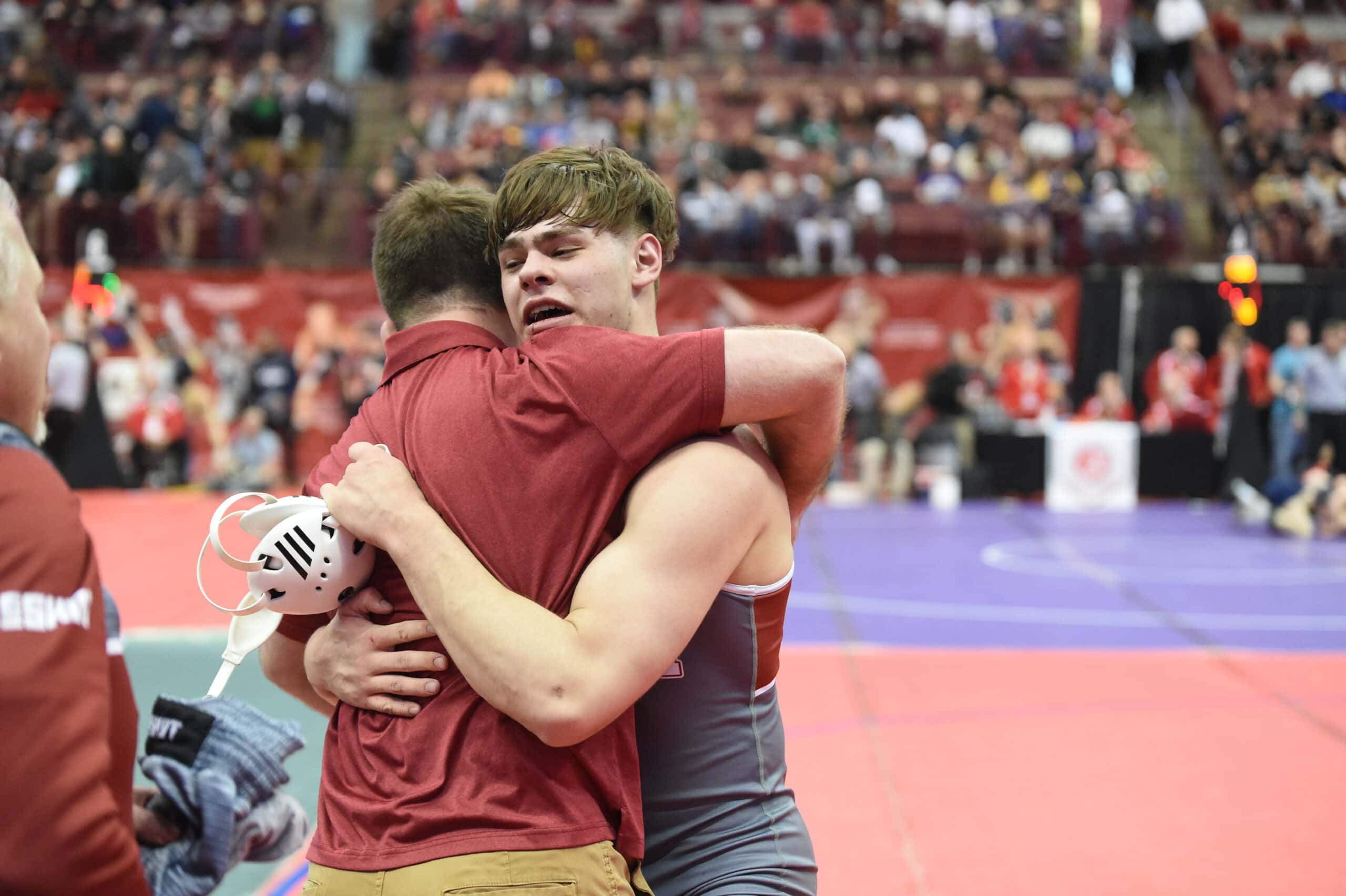 Dover juniors Pedro Garcia (132 lbs.) and Egidio DiFazio (138 lbs.) were both knocked out of the tournament after losing in the second round of consolation.
MINERVA
Minerva's Kaiden Haines and Garrett Hilliard both lost Saturday morning in the quarterfinal matches to drop to the consolation.
Haines responded with a 15-4 major decision win over Cruz Mobley of River View in the 215-lb. match in the second round of consolations. The win locks him a spot on the podium.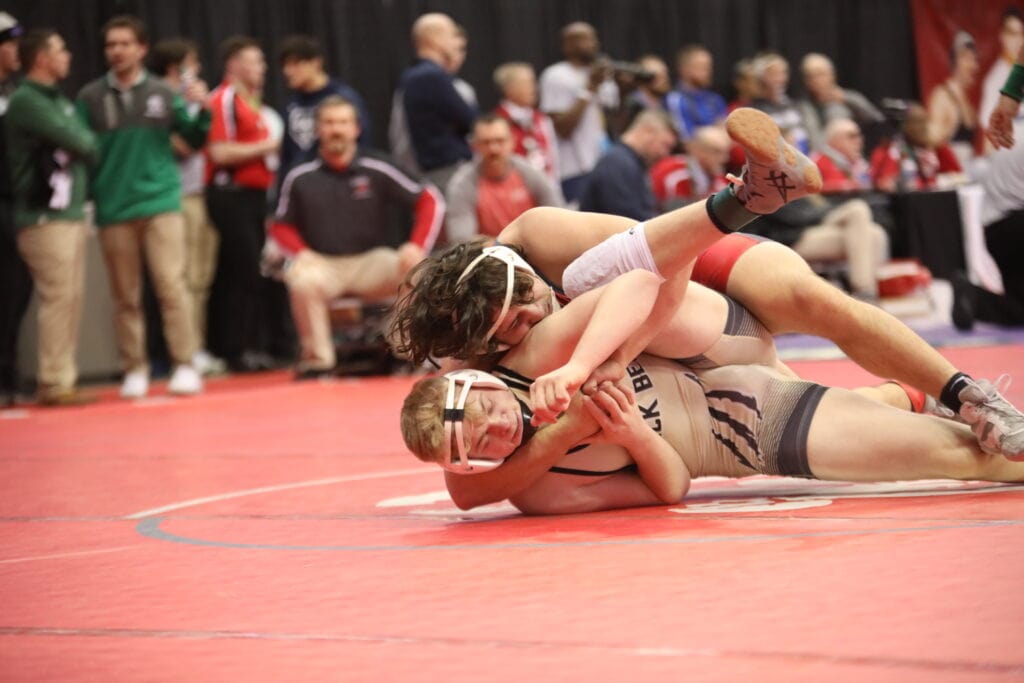 Hilliard (190 lbs.) fell 4-0 to Taylor's Dillonn Davidson to end his career as a Minerva Lions.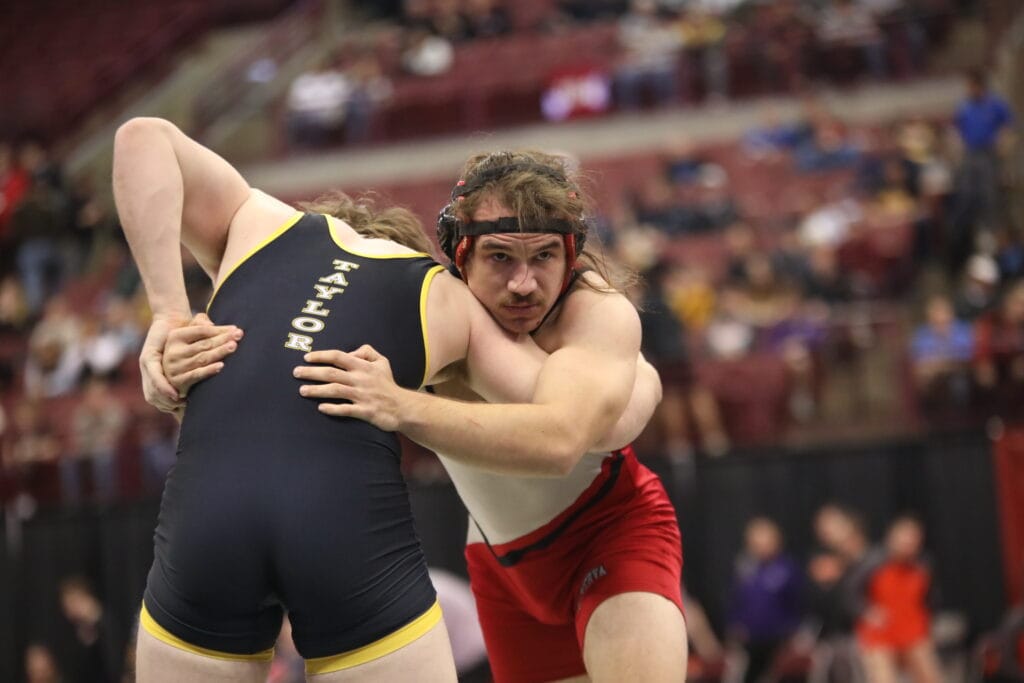 Minerva senior Nick Chaddock lost 8-9 to Wilmington junior Thad Stuckey in the second round of consolation.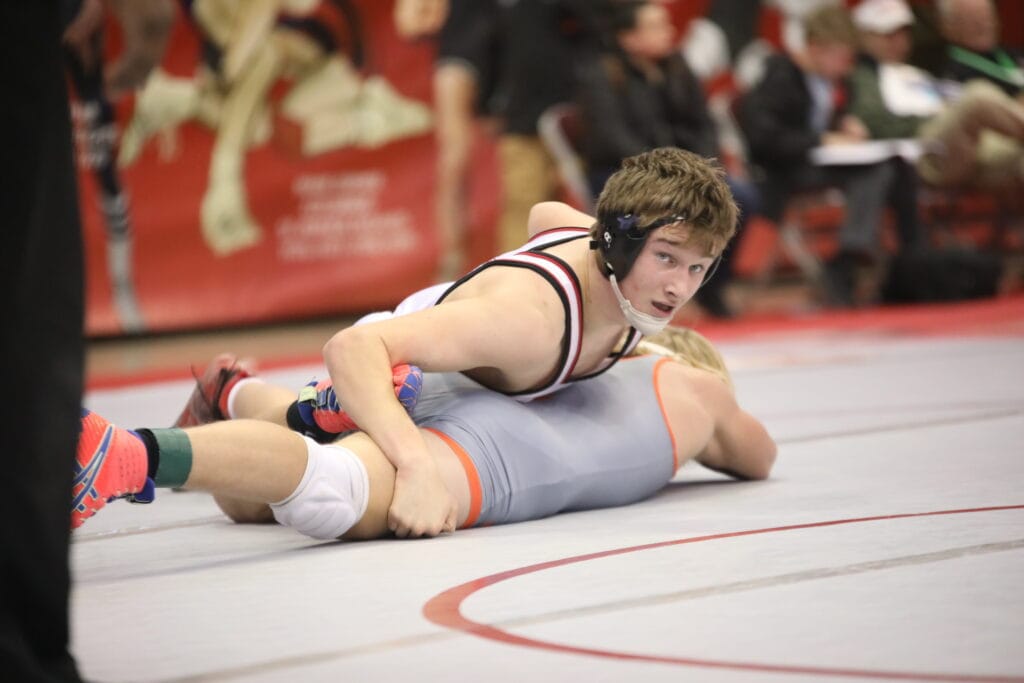 SANDY VALLEY
Sandy Valley's Wyatt Moyer (215 lbs.) lost his quarterfinal match, falling down to consolations. He defeated Bidwell River Valley senior Aiden Green. He'll continue his state journey Saturday evening. Moyer is the only Cardinal still in the tournament.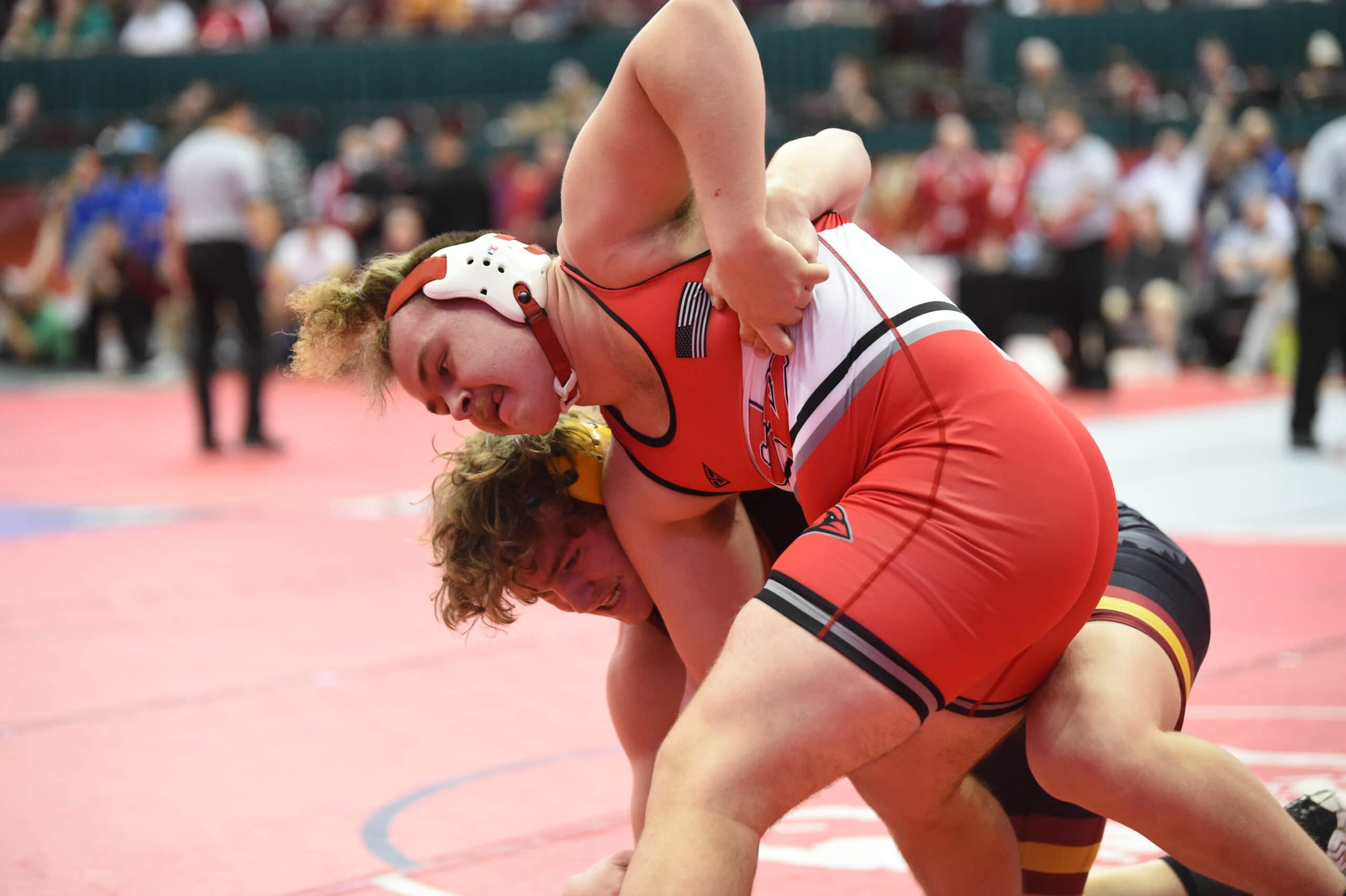 FAIRLESS
Fairless senior Max Kirby will wrestle in Saturday evening's 165-lb. semifinal round after defeating Wilmington's Thad Stuckey 18-0 in the quarterfinal.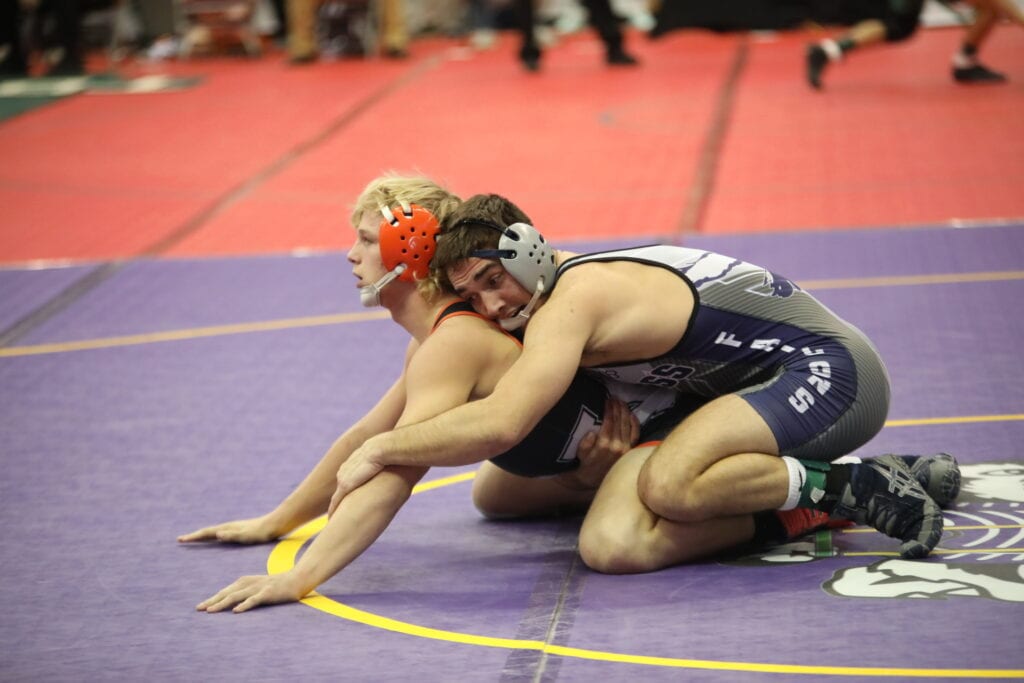 NEW PHILADELPHIA
New Philadelphia's Charlie Gibbs (150 lbs.) stayed alive after losing his quarterfinal match early Saturday. He rebounded with a win by pin against Chardon's Will Vucetic in the second round of consolation. He will wrestle Saturday night, locking a spot on the podium.
WEST BRANCH
West Branch's Steven Marra lost the 215-lb. quarterfinal by pin. He responded by win his consolation round 1-0 to move on to lock a podium spot.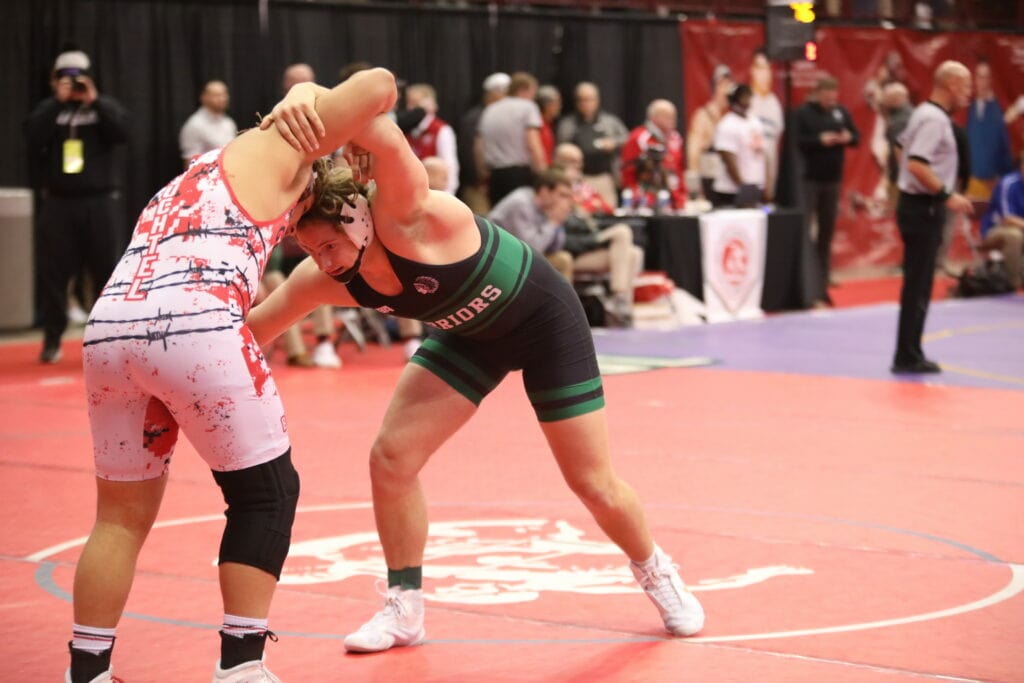 UNITED
United sophomore Dallas McCracken won by pin to earn a spot on the podium, defeating Coldwater's Will Fox in the 285-lb. second round of consolations.