The opening day of the state wrestling tournament is over and a number of area high school wrestlers have advanced to the second day of the tournament. *Those who won their first match of the tournament advanced to Saturday morning.
CARROLLTON
Carrollton finished the day with Landon Jenkins (106 lbs.) and Josh Carman (126 lbs.) still in the championship round.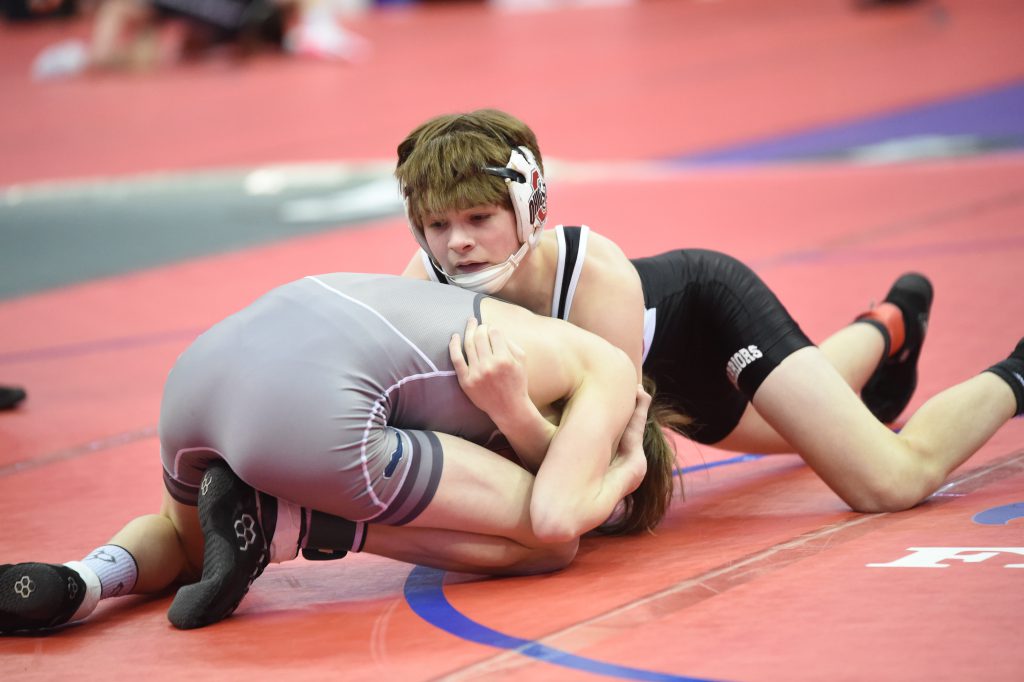 Jenkins opened the tournament with a 3-1 victory over Granville's Peyton Costa. Carman major decisioned Liam Hatgas of Holy Name by a score of 11-1.
Carrollton's 120-lb. Levi Pidgeon lost his first round of the tournament to Firelands' Ruben Pina-Lorenzana. He rebounded with a win over Perkins' Wyatt Nemitz.
MINERVA
Minerva advanced a few wrestlers to day two of the tournament.
Garrett Hilliard won a thrilling match 5-4 in sudden victory over Napoleon's Angelo Gonzalez at 190 lbs. to keep alive in the championship bracket.
Minerva junior Kaiden Haines won his first match with a second-period pin over Canfield's Jimmy Scharrerr.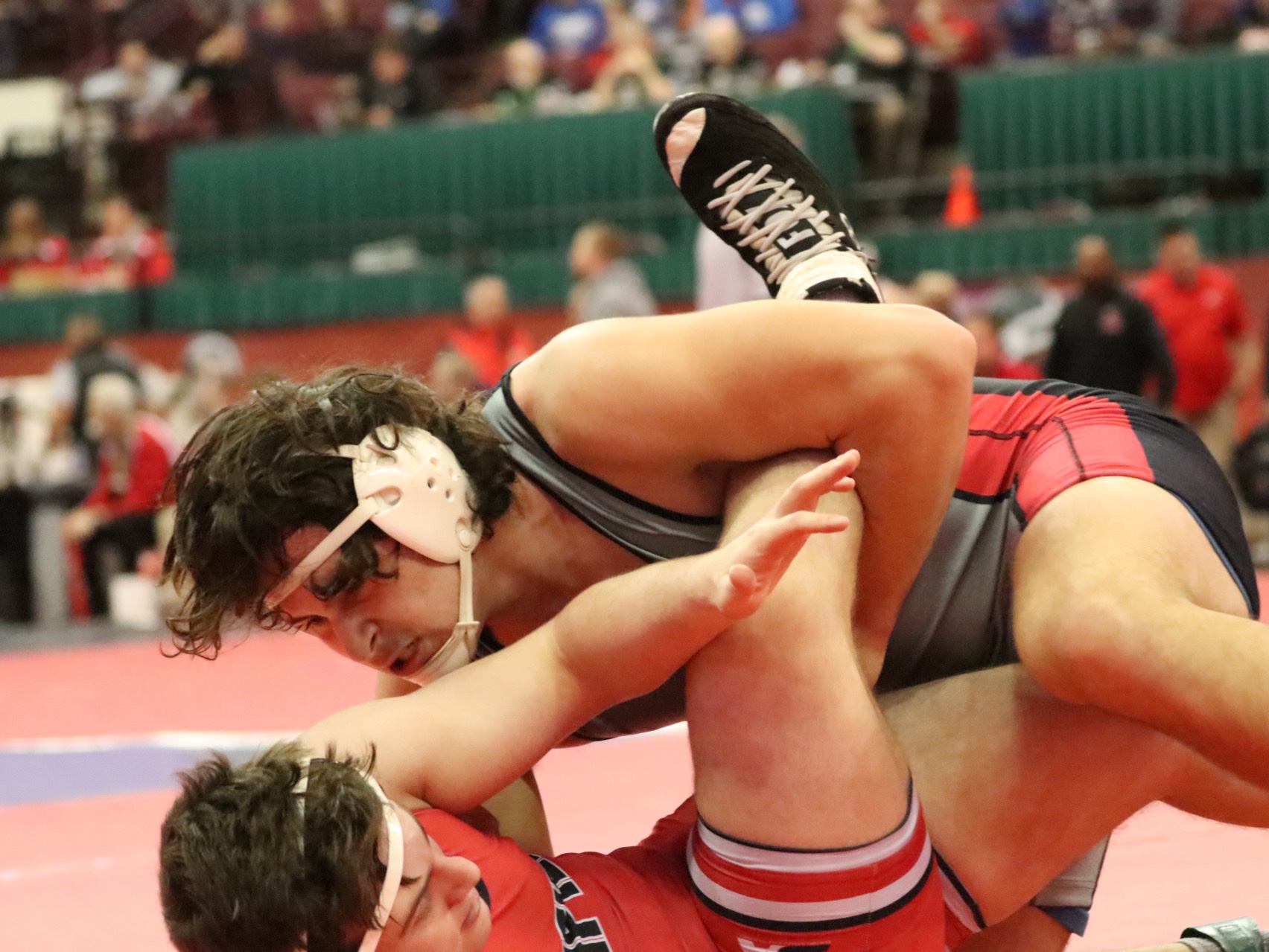 Connor Norris (113 lbs.) lost both of his first round match and his consolation.
Minerva junior Andrew Strader (120 lbs.) was pinned in the first round and lost by decision in the second.
Khail Louive lost to Louisville's Brenden Severs 7-0
Senior Nick Chaddock lost by major decision in the first round of the championship bracket but rebounded with a win in the consolation round.
DOVER
The Dover Tornadoes have two wrestlers still on the championship side of the bracket.
Dover junior wrestler Egidio DiFazio won a narrow match 6-5 over Wilmington's Thane McCoy to open the tournament at 138 lbs.
Brandon Kiser kept alive in the championship bracket for Dover with a 7-1 decision over Columbus DeSales Marshall Froehlich to move to the second round of the tournament.
SANDY VALLEY
Sandy Valley has three wrestlers still fighting for a top spot after the first day of the tournament in Division III.
Brendan Boggs won with a :40 pin over Southeast's Owen Martin at 106 lbs.
Matt Gentry (165 lbs.) defeated South Range's Logan Cormell with a 2-0 sudden victory.
Sandy Valley's Wyatt Moyer (215 lbs.) also won 6-1 over Otsego's Micah May.
LOUISVILLE
Louisville has seven wrestlers still vying for state championships.
Sophomore Kolten Barker (113 lbs.) defeated Ross' Jovanni Greco 10-3 to move to the second round.
Returning state qualifier Pablo Castro (132 lbs.) defeated Claymont's Elijah Parrish with a 4:47 pin to move on.
Louisville junior Dominic Hoffarth (138 lbs.) won by 7-3 decision to keep his championship hopes alive.
Brenden Severs defeated Minerva's Khail Louive 7-0 at 157 lbs. to move to the second round.
Noah Peterson (175 lbs.), Blake Schaffer (190 lbs.) and Cameron Brazek (285 lbs.) all won their first round matches.
NEW PHILADELPHIA
New Philadelphia's only qualifier, senior Charlie Gibbs, won his first match of the tournament with a 7-3 decision over Wauseon's Manny Gante at 150 lbs. He will wrestle Saturday morning in the second round of the tournament.
WEST BRANCH
West Branch's Steven Marra (215 lbs.) won his first match of the tournament 6-2 against River View's Cruz Mobley.
MASSILLON PERRY
Massillon Perry has two of their eight qualifying wrestlers still competing on the championship side of the bracket.
At 106 lbs., Emeric McBurney defeated Olentangy's Kurt Mokros 7-5.
Sam Thompson was victorious for the panthers at 150 lbs. with a win over LaSalle's Jack Willen.
FAIRLESS
The Falcons lone qualifier Max Kirby is still alive in the championship bracket after defeated St. Marys Memorial's Garret Donovan 11-5 in the 165-lb. match.
GLENOAK
Both of GlenOak's qualifying wrestlers won their first matches of the tournament.
Ronald Dimmerling (165 lbs.) won 8-4 over Jakob Hurley of Westland.
Brandon Batson stayed aloved with a 9-2 victory over North Royalton's Kyle Sandborn