No. 28 Austintown-Fitch pulled off a 60-57 upset victory over No. 6 Dover in Wednesday's Division I Twinsburg Sectional Boys Basketball semifinal opener.
Fitch will play at No. 25 Aurora in the Sectional finals on Saturday, Feb. 26 at 7 p.m.
GIRLS BASKETBALL
HILAND 47, GARAWAY 27
Aila Miller scored a game-high 19 points to lead 2nd-seeded Hiland to a Division III East District Girls Basketball semifinal victory over 10th-seeded Garaway on Wednesday night in Strasburg.
Rylee Putt led the Pirates with nine points.
Hiland will go to the District final to play No. 3 Fort Frye at West Muskingum High School at 1 p.m.
TUSCARAWAS VALLEY 56, WEST MUSKINGUM 46
4th-seeded Tusky Valley bested 6th-seeded Zanesville West Muskingum in Wednesday's Division III East District semifinal at Ridgewood High School.
Ashley Merrick scored 15 points for the Trojans (20-4), while Kadence Stutz totaled 14 points.
West Muskingum ended its season at 16-8.
The Trojans will advance to Saturday's Division III East District final against top-seeded Belmont Union Local at Buckeye Trail High School. The Jets beat No. 8 Morgan – 61-29 in their Wednesday night East District semifinal game at Meadowbrook.
FORT FRYE 46, BELLAIRE 14
Fort Frye head coach Dan Liedtke earned his 700th career win in the Cadets' Tuesday night win over Bellaire at the Division III East District semifinal in Cambridge.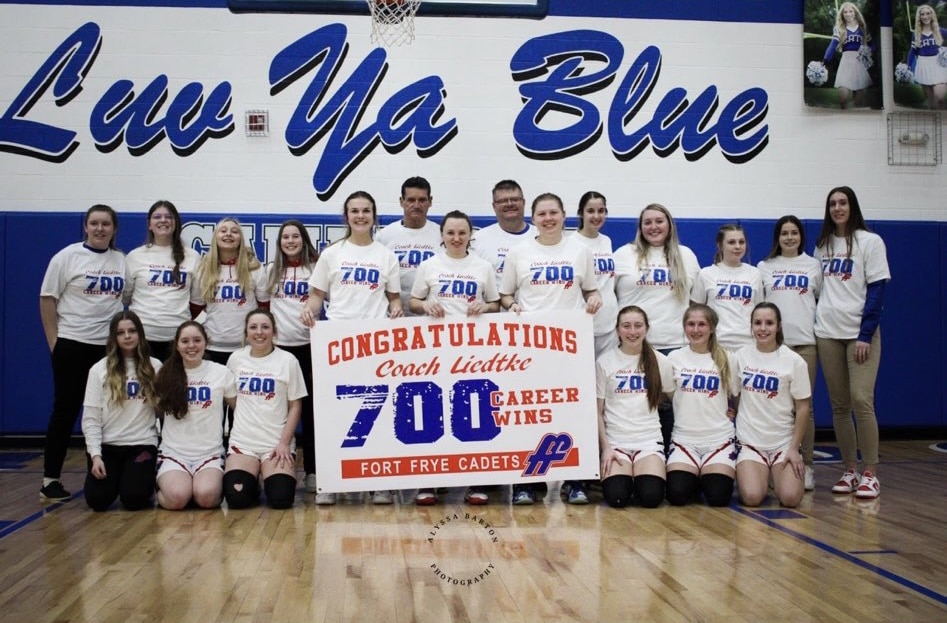 No. 3 Fort Frye will play No. 2 Hiland in Saturday's East District final at 1 p.m.
JOHN GLENN 45, DOVER 42
No. 3 New Concord John Glenn eliminated No. 5 Dover from the East District tournament in Wednesday's Division II District semifinal game at Indian Valley.
The Muskies will play No. 2 West Holmes on Saturday for a shot at the Division II Regional tournament.
WEST HOLMES 49, CLAYMONT 36
The West Holmes Knights topped Claymont in Wednesday night's Division II East District semifinal at Coshocton High School.
The 2nd-seeded Knights will play 3rd-ranked John Glenn in Saturday's District final at Tri-Valley High School at 1 p.m.