BOWERSTON, Ohio (JMN Sports) – The Conotton Valley community is mourning the loss of local student-athlete Braylen Novak, who was killed in a car crash on Wednesday.
Another Conotton student-athlete involved in the crash, Garson Imes, is currently in critical condition.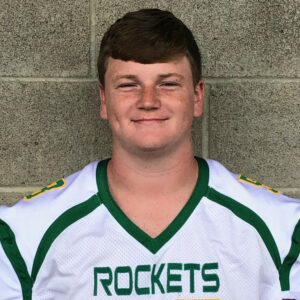 The accident occurred around 2:20 p.m. on Wednesday at Cumberland and Caddy Roads SW in Orange Township, according to a local dispatcher.
Conotton Valley Superintendent Todd Herman said the students were returning from New Philadelphia, where they were attending classes at Buckeye Career Center and Kent State University at Tuscarawas. The two students were headed to the high school to lift weights.
The Carroll County Sheriff's Office is investigating the accident. A determination about the cause and manner of death is pending.
Novak, 18, was a senior football, basketball, and baseball player for the Rockets who had recently been named to the Ohio Valley Athletic Conference's Honorable Mention football team for the 2021 fall season, as well as the Inter-Valley Conference's Honorable Mention squad for the 2021 spring baseball campaign.
All Conotton school activities for Thursday and Friday were canceled, and a prayer vigil is set for Thursday at 4:30 p.m. at Cavalry United Methodist Church in Sherrodsville.
Local schools and athletic programs sent sympathies to the Conotton community:
Strasburg and Tuscarawas Central Catholic High School were among schools organizing a special dress day for Friday, with TCC funding donations for the families of the two students.