MALVERN, Ohio – The Malvern Hornets celebrated their third consecutive IVC North Division title after their 62-53 Tuesday night victory over the Strasburg Tigers.
Malvern's boys' squad picked up their second win over Strasburg this season and improved their overall record to 15-3 – along with a spotless 11-0 record in the conference.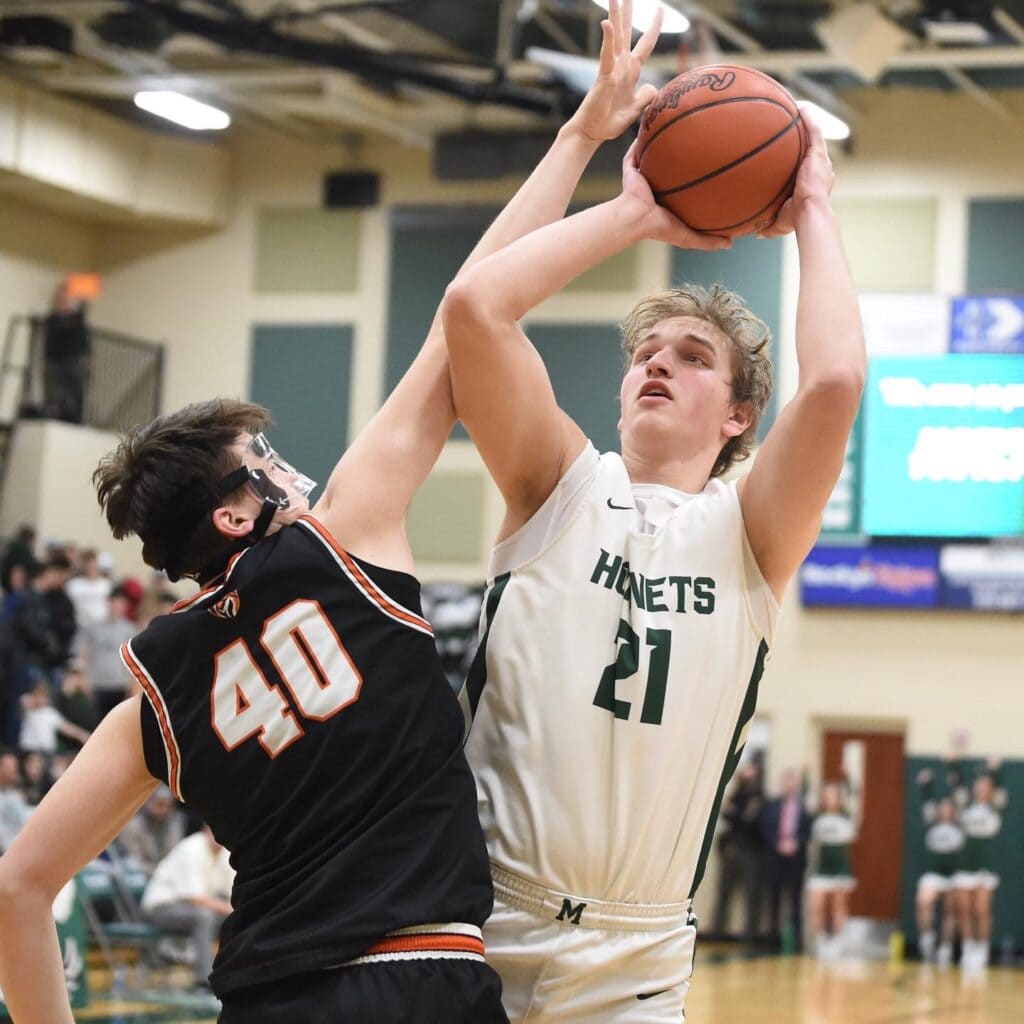 "We knew there would be no quit in them, and they showed us that," Malvern coach Dennis Tucci commented on the Tigers after the game.
Indeed, Strasburg evaporated multiple sizeable Malvern leads throughout Tuesday's contest, including a, 8-3 run to end the first quarter down 17-13 after the Hornets opened the game with a 14-5 advantage.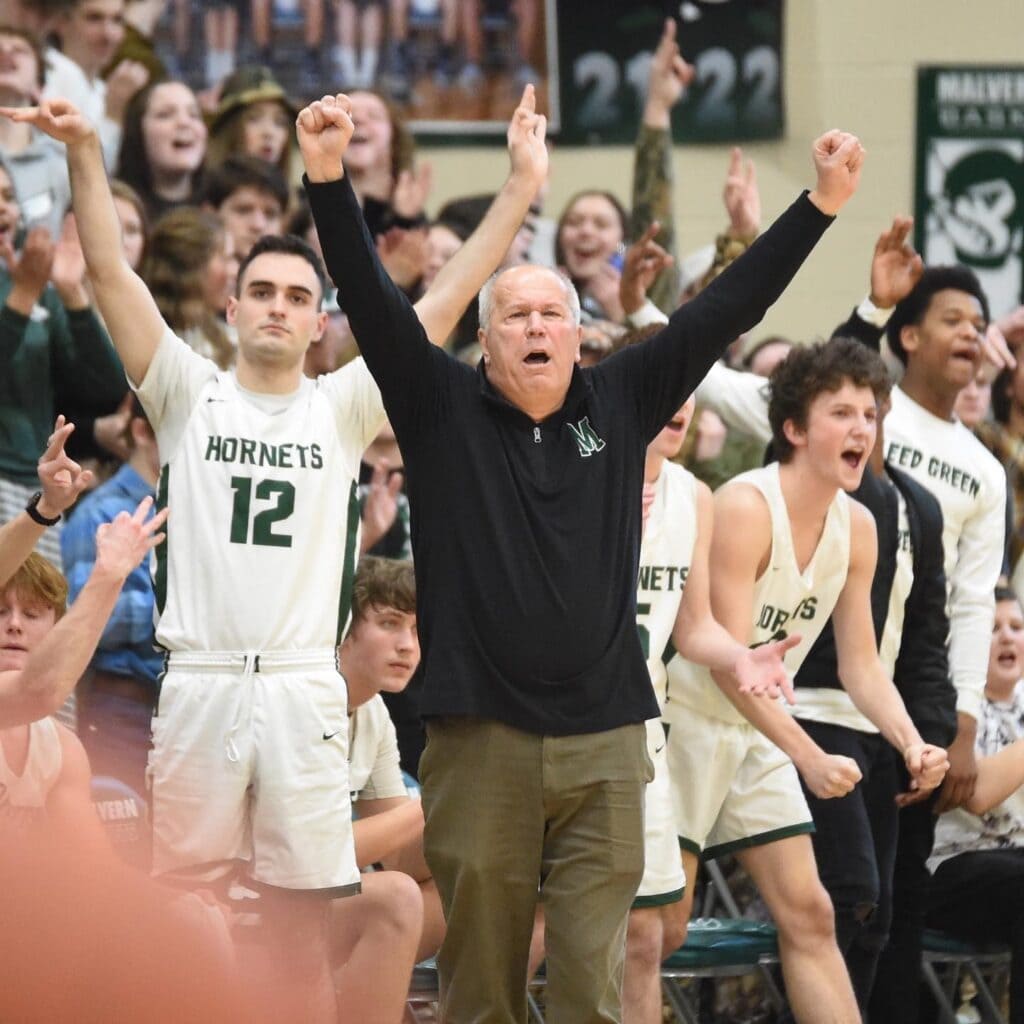 The second quarter starkly contrasted the opening period, with both teams slowing down the offensive tempo – but with Malvern opening their lead to 28-18 at the break.
However, the Hornets overcame a 35-34 Tigers advantage in the second half to get the win.
"I'm proud of my guys, because…we have a team of playmakers," Tucci added postgame. "We really want to just make sure we play our game…and when the ball moves, we have a chance."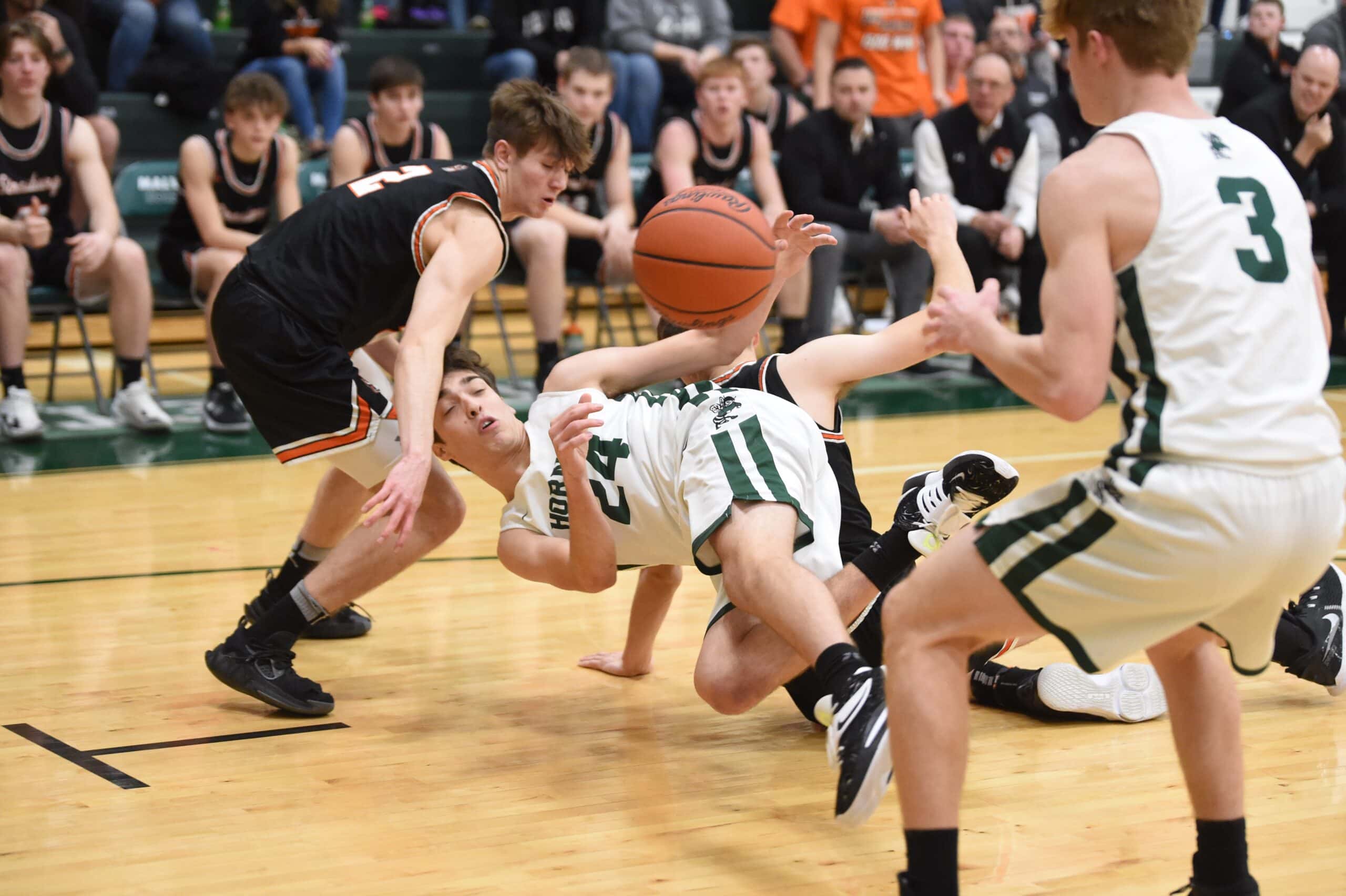 Malvern's leading scorer was Noah Ball, who totaled 18 points on six field goals, including a pair of 3-pointers. KJ Thomas rolled in a late 17 points that included a 7-of-12 performance from the free-throw line, and Connor Lefevre added 13 points.
Malvern survived despite a dominating final quarter by Strasburg senior Landon Potopsky, who totaled 18 of the Tigers' 20 fourth-quarter points en route to a game-high 28-point performance.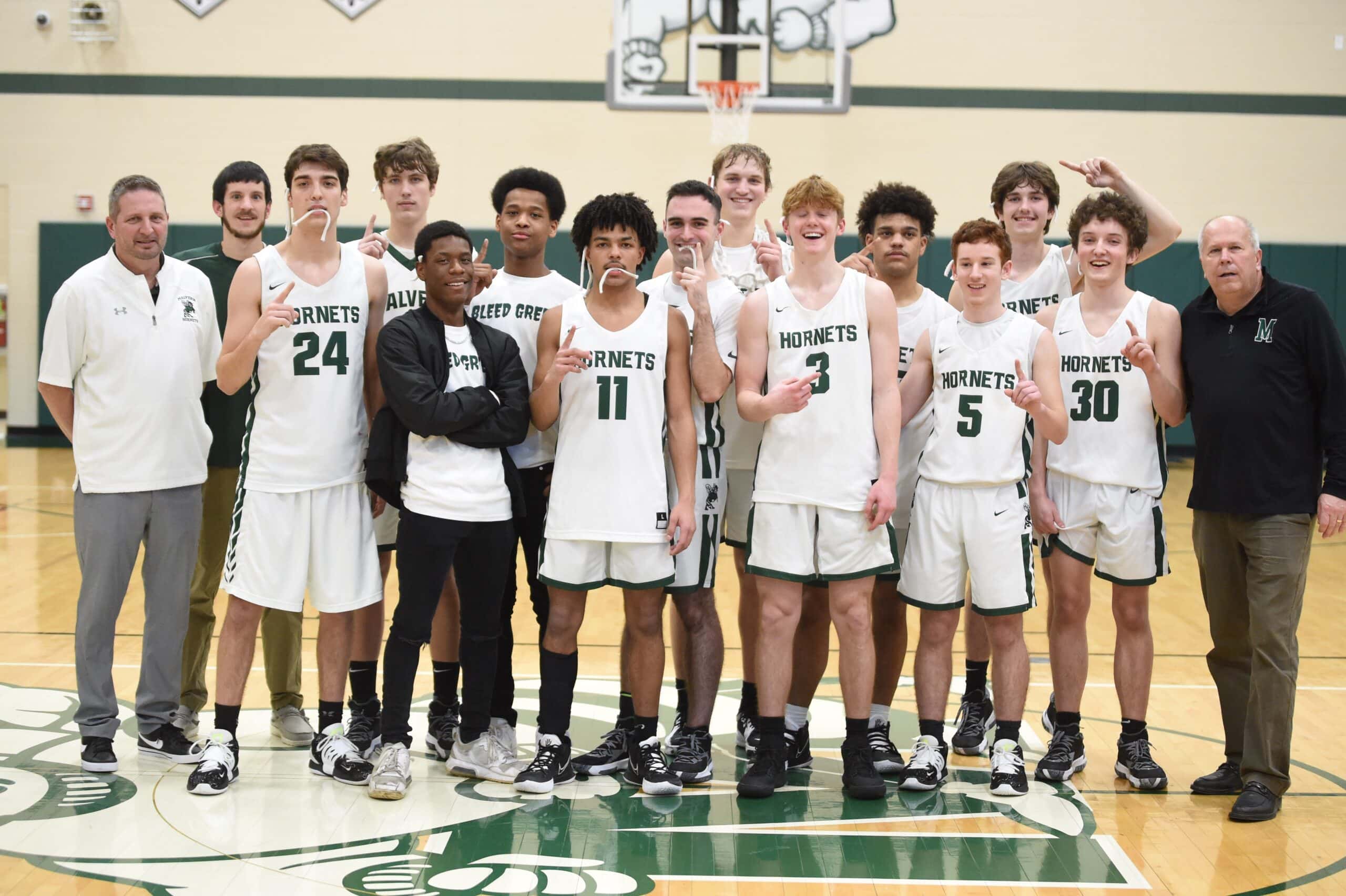 With the loss, the Tigers dropped to 8-2 in the North and 12-6 overall.
The two teams will each take part in Saturday's Inter-Valley Conference Boys Basketball Showcase at Claymont High School.