Sammy Detwiler scored 18 points – including two crucial late free throws – in the Hiland Hawks' 41-39 victory over the Garaway Pirates on Tuesday night in Berlin.
Hiland (2-1, 1-0 IVC) trailed the Bucs 20-18 at halftime before outscoring Garaway (0-2, 0-1) 14-9 in the third quarter.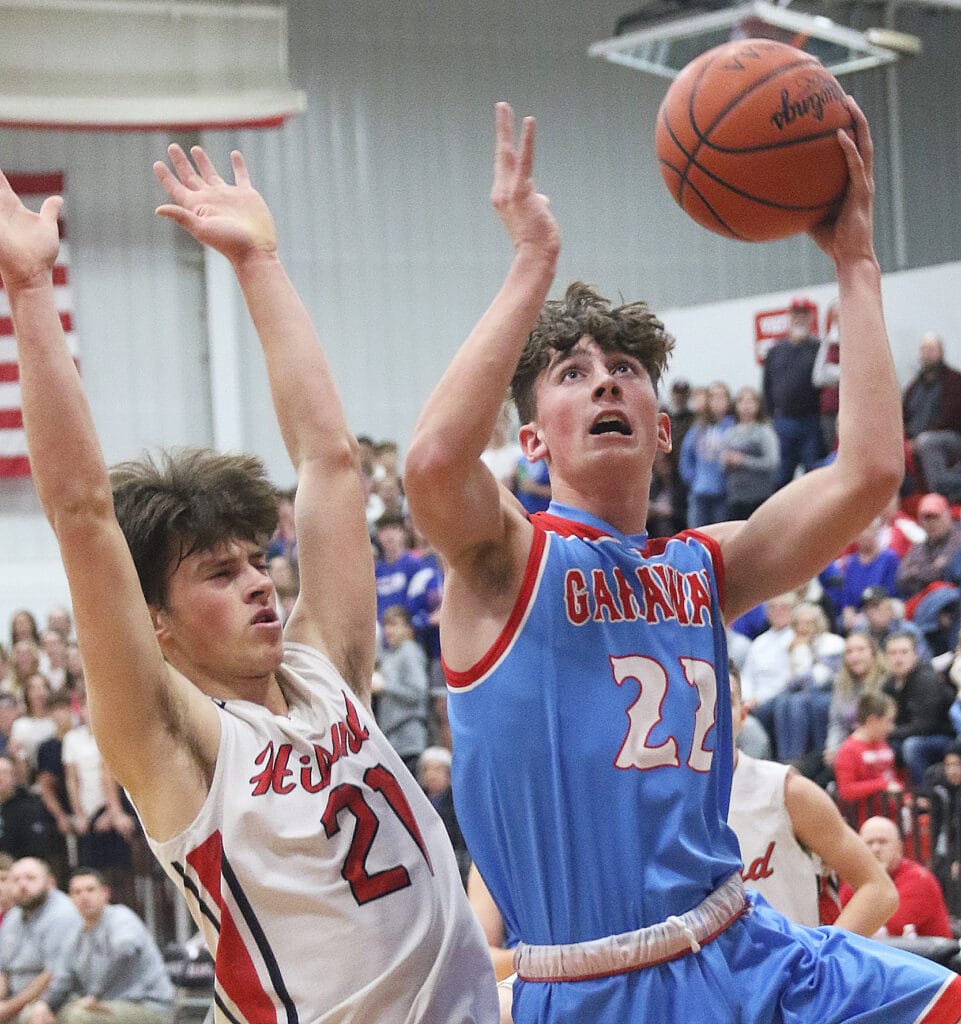 Logan Yoder led the Pirates with 10 points.
RIDGEWOOD 52, INDIAN VALLEY 49 (2 OT)
It took regulation and two overtime periods, but the Ridgewood Generals bested the Indian Valley Braves in West Lafayette.
Dalton Patterson scored 20 points for the Generals, while Braden Maleski hit a game-tying 3-pointer in the first overtime.
Ridgewood moves to 3-0 on the season and 1-0 in the IVC, while Indian Valley dropped to 2-1 (0-1).
SANDY VALLEY 52, CLAYMONT 48
The Cardinals won their third straight road game on Tuesday night at Claymont.
Kaiden Mastri led S.V. (3-1, 1-0) with 18 points and five rebounds, while Dantae Faiello added 12 points and seven rebounds.
Conner Lynch led the Mustangs (1-3, 0-1) with 15 points.
TUSCARAWAS CENTRAL CATHOLIC 56, BUCKEYE TRAIL 47
T.C.C. remained undefeated in a nine-point victory over the Warriors.
Jordan Cherry fired in 26 points and Zander Sabin added 10 points for Central.
Franko Rome led Trail (0-3, 0-1) with 14 points.
STRASBURG 64, EAST CANTON 35
After ending the first quarter tied at 9-9, Strasburg had few problems in an IVC North win over visiting East Canton.
Landon Potopsky totaled 30 points for the Tigers (3-1, 2-0), while Andrew Harvey added 10.
Luke Riley and Caleb Shilling each pitched in nine points for the Hornets (1-2, 1-1).
CONOTTON VALLEY 41, NEWCOMERSTOWN 29
Gaige Galigher scored 12 points as Conotton Valley won at home over Newcomerstown.
David Newkirk led Nc'Town with nine points.
The Rockets are 2-2, 1-1, while the Trojans fell to 0-4, 0-2.
CANTON SOUTH 53, FAIRLESS 35
The Wildcats bested the Falcons in a non-conference matchup on Tuesday.
South (3-0) held Fairless (1-2) to just 14 total points in the second half.