CANTON, Ohio – Cincinnati Winton Woods bested Akron Archbishop Hoban, 21-10, in Thursday night's Division II state championship at Canton's Tom Benson Hall of Fame Stadium.
Buddy Ellery, Ty'Rek Spikes, and KC Spears each scored a rushing touchdown to lead the Warriors (13-3) to the second state football title, and their first since 2009.
Hoban, who had won five state championships over the previous six seasons (2015 and '16 in Division III, 2017, '18, and '20 in Division II) ended their season at 12-4.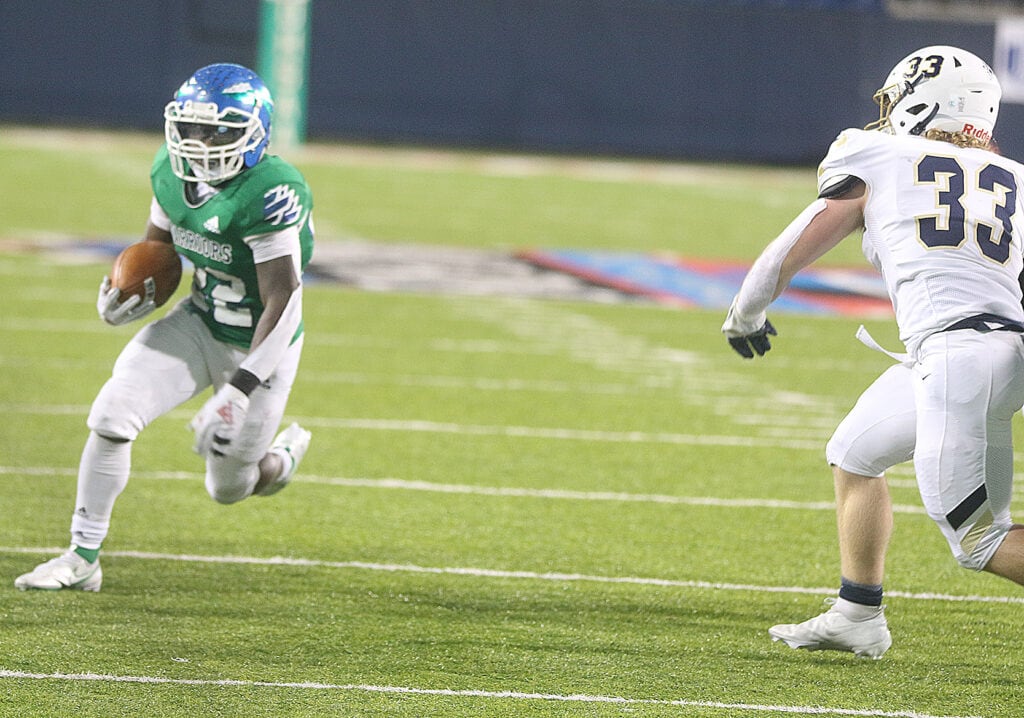 Spikes racked up 153 rushing yards on 22 carries, followed by Ellery recording 87 yards on 10 carries, while Spears added in 54 yards on four carries.
Hoban running back Lamar Sperling ended the night with 121 yards on 24 carries. 
Hoban first led the game on an early field goal, but the Warriors got touchdown drives to go into halftime with a 14-3 lead.
Despite going into halftime down eleven points, the Knights cut Woods' lead to 14-10 on the Warriors' opening drive of the second half when linebacker Caleb Kepler forced a Spikes fumble and scored a 22-yard touchdown (Kepler would finish the contest with eight tackles (four for loss), two fumble recoveries and a fumble forced).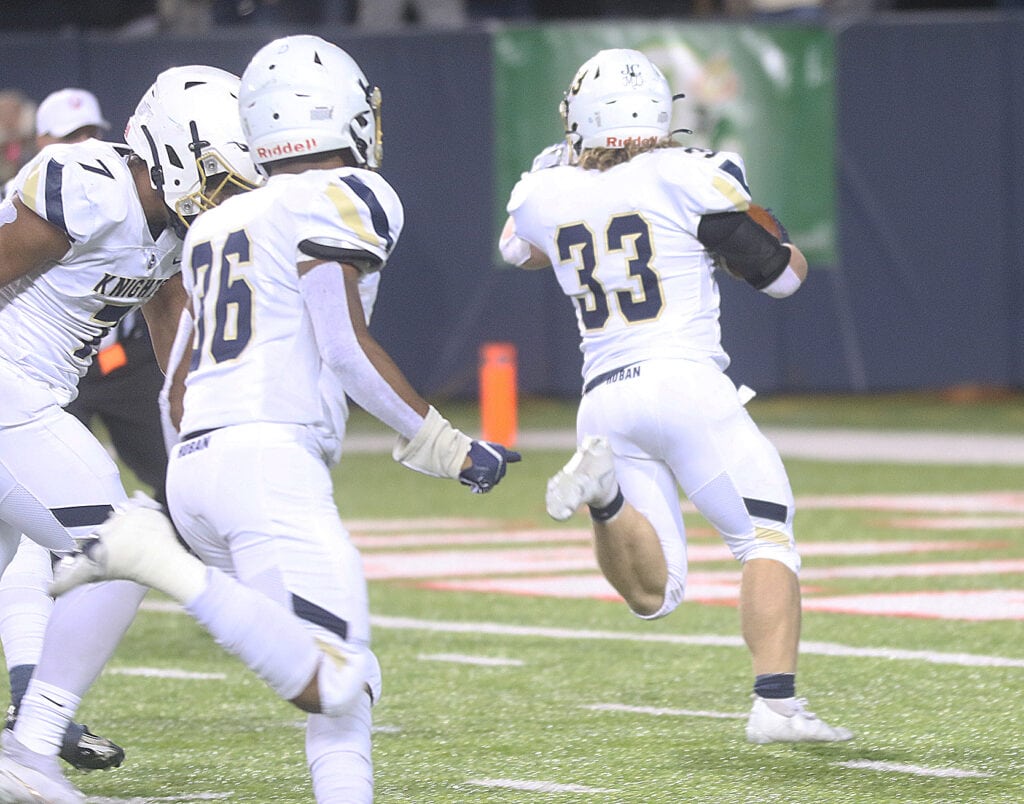 However, Spears would recover the seven points for Woods on a 53-yard dash to the house, and Woods would run out the clock on Hoban's season.