The Dover Crimson Tornadoes saw their perfect season come to an early end in a 31-3 loss to the Chardon Hilltoppers in the Division III, Region 9 finals in Ravenna.
Dover ended their 2021 campaign at 12-1.
The Crimson Tornadoes briefly led the Friday playoff contest on an early field goal, but the Hilltoppers ran wild on the Dover defense for the remainder of the game.
Hilltoppers rusher Sean Carr ran for a pair of scores, and A.J. Bruce added a touchdown to lead the Chardon offense. Quarterback Alex Henry ran for 118 yards and a touchdown.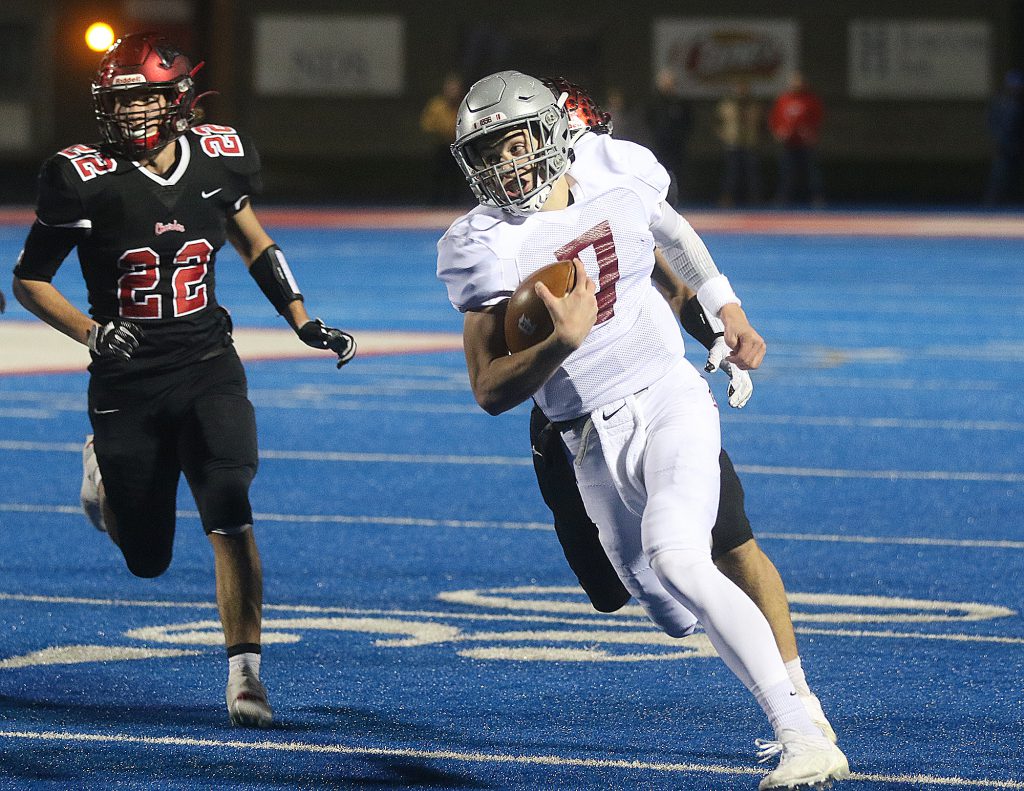 Chardon, the reigning Division III state champions and top seed through the region, has now won 26 consecutive games, as well as 33 out of their last 34 contests.
The victory puts Chardon (14-0) in the state semifinal on Nov. 26 against West Holmes after the Knights (14-0) defeated Holy Name, 31-21, to win the Region 10 title.