Canfield South Range defeated Sugarcreek Garaway 15-12 in the Division V, Region 17 semifinal in Louisville.
The Raiders stumped Garaway's offense for three turnovers over the course of Friday night's contest, as well as on both the Pirates' point-after attempts on touchdowns.
South Range began the game with a scoring drive that ended with Dominguez plunging into the end zone. Garaway moved the ball into the Raiders' territory but was upended by Dominguez intercepting a pass by Pirates quarterback Logan Yoder (the first of two picks for the Pirates slinger).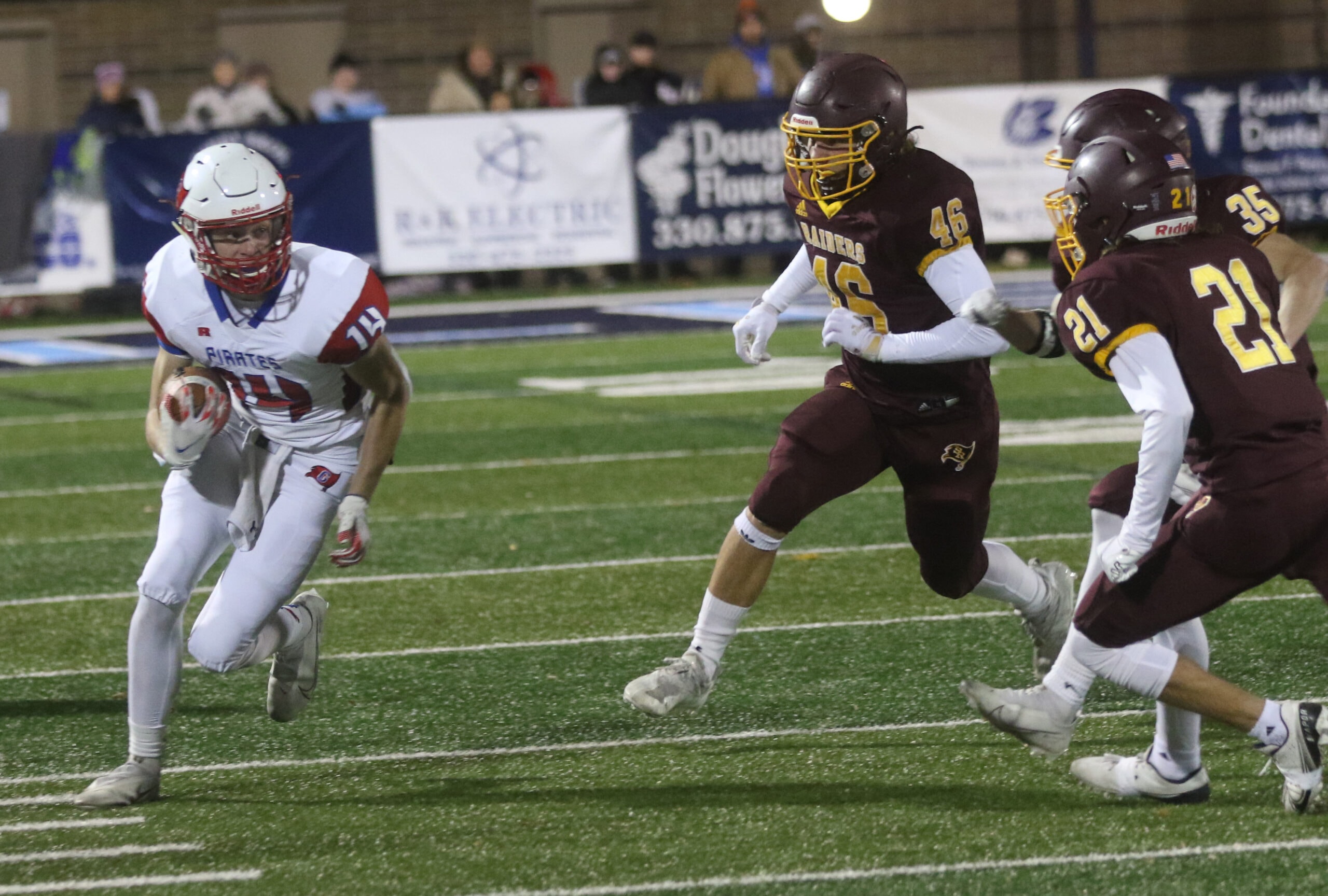 In the second quarter, the Bucs got on the board before the half on Yoder's 4th-down throw to a wide-open J.D. Young down the left sidline. However, the Pirates failed to tie the game on a Jayce Wallick PAT that appeared to be partially blocked by the Raiders defense. Wallick would also miss a field goal as the clock expired to send the two teams into halftime at a 7-6 South Range lead.
In the third quarter, Garaway took their first lead on an Ethan Miller touchdown run but could not convert on a following two-point attempt.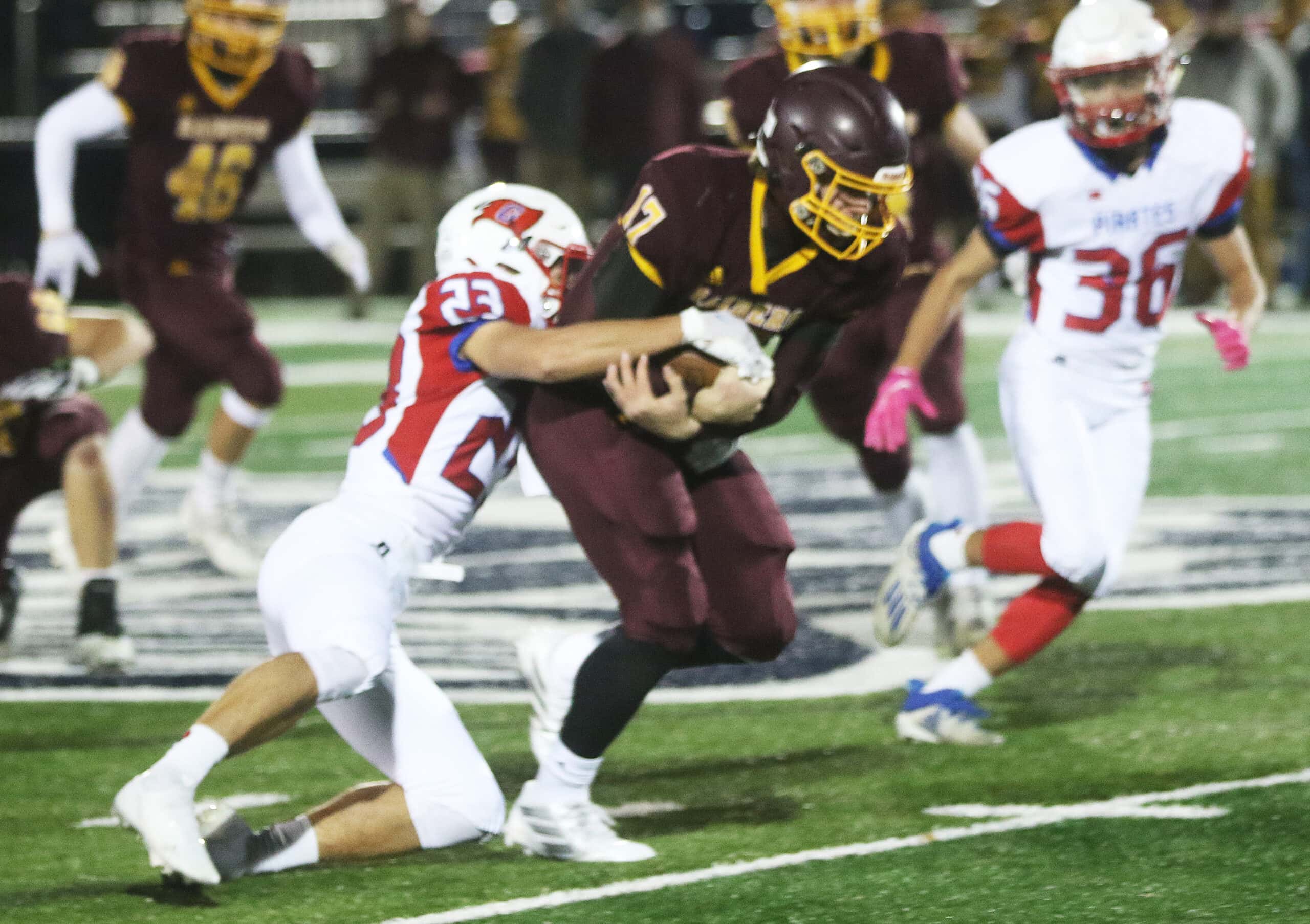 The Raiders, however, would score a touchdown on a pass from Shane Lindstrom to Ayden Leon (after Lindstrom took a handoff from quarterback Billy Scripak), and they would score two points on a scramble by Scripak early in the final quarter.
Garaway's best chance to take the lead came midway through the fourth, as the Pirates moved to their own 48-yard line on 4th down and 6. However, Yoder was sacked after failing to find an open receiver, and the Raiders ran the rest of the clock out on the game – as well as the Pirates' season.
South Range moves to 13-0 and will play top-seeded Kirtland (13-0), who bested Garrettsville Garfield 25-7 on Saturday night.
The Pirates end the season at 12-1.