The East Canton Hornets boys cross country team are state champions…once again.
The Hornets cross-country team entered this year's Division III championship with a target on their back as the defending state champions.
The Hornets won the championship with a score of 93 points – Mount Gilead finished second with 108 points. The championship meet was held at Fortress Obetz for the second year in a row.
"The pressure of the bullseye on our back, to try to repeat; the hardest thing in sports is to try to repeat," longtime East Canton Head Coach Lee Sternberg said following his team's fifth state title victory. "The expectations were there, but they didn't let the expectations get to them."
The Hornets highest finisher was Gabe Shilling who placed fourth with a time of 15:53.1. Brylan Holland placed ninth for East Canton with a time of 16:05.9.
East Canton runner Braxton Ohman posted a time of 16:24.5 to place 23rd overall.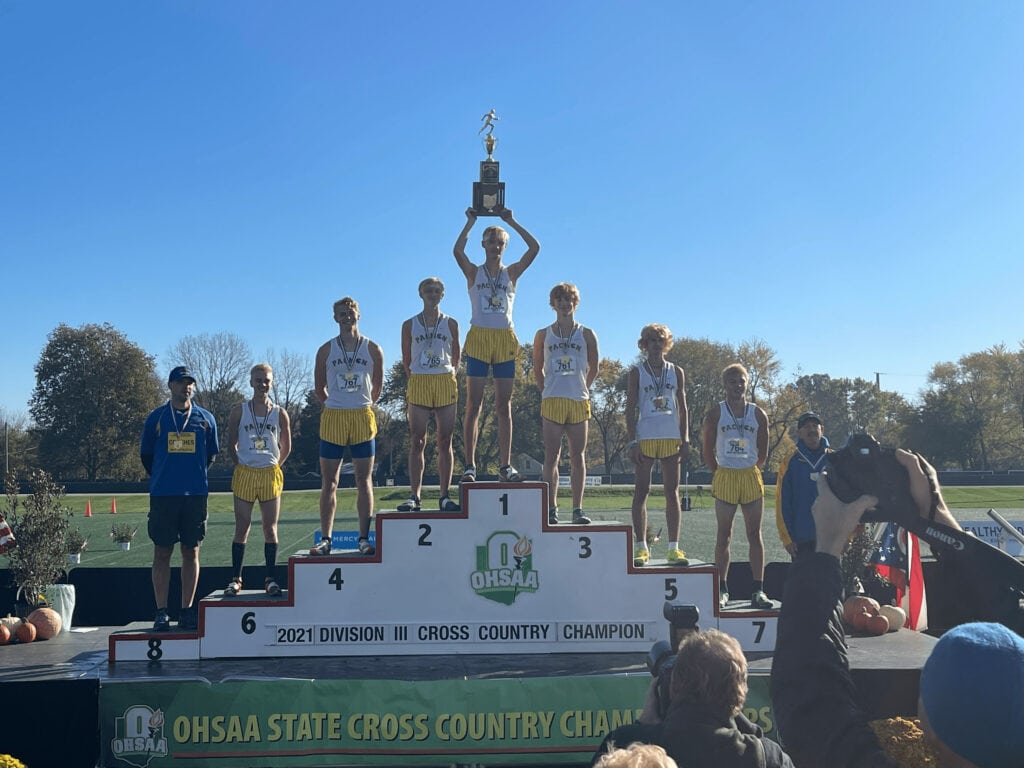 Landen Demos crossed the finish line in 16:56.3, placing 54th for the Pac Men.
Nathanael Martin and Lucas McCauley placed 78th and 83rd respectively.
As the defending champions, East Canton was a favorite to win the 2021 championship, but they didn't let the high expectations deter them.
"They didn't worry about who was first, who was second, all they wanted to do was show everybody they could race," Coach Sternberg said. "The day they were supposed to race their best, they ran their best."