The 118th meeting of one of high school football's oldest rivalries ended in a 31-7 Dover victory over New Philadelphia on Friday night at Crater Stadium, capping an undefeated 9-0 regular season for the Crimson Tornadoes.
Dover running back Connor McGarry scored two rushing touchdowns while quarterback T.C. Molk added a scrambling score in the Crimson's 58th win in the long-standing end-of-season matchup.
The Tornadoes started the contest's scoring in the opening quarter with a Connor McGarry rushing touchdown for a 7-0 lead. However, the Quakers tied the game on Kurtis Tetzloff's touchdown pass to Trevor Bean with less than nine minutes remaining in the first half. Dover would nab the halftime lead at 14-7 after Molk ran into the right corner of the end zone.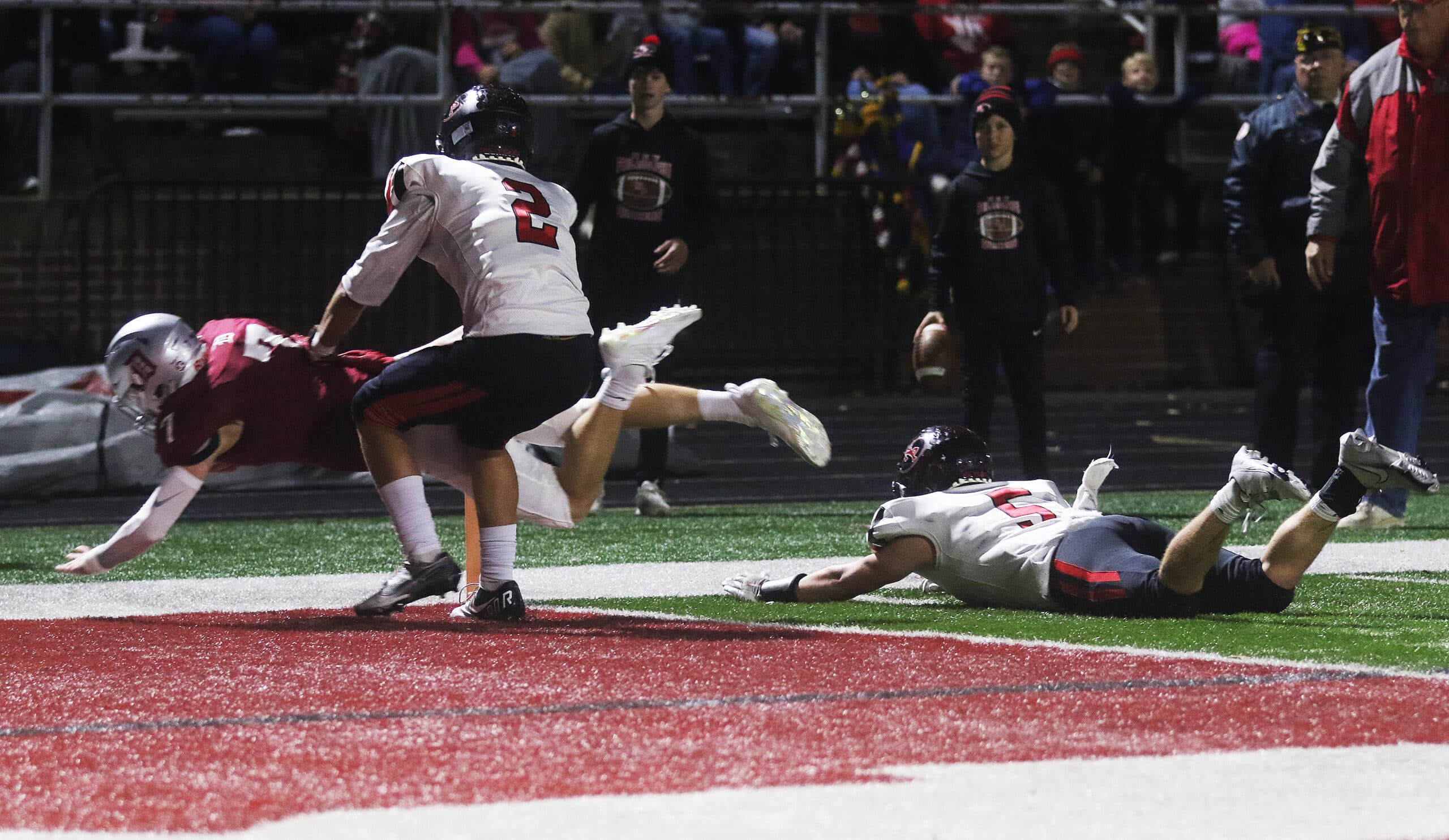 "Just wearing them down with the run. It takes a toll on them," Molk said about the Tornadoes' rushing attack after the game. [McGarry and Mitchell Martin] in the backfield, they keep working back there."
In the second half, the Crimson took their first drive down the field for McGarry to score his second rushing touchdown on the night, making the score 21-7.
The two schools then traded mostly fruitless drives, save for a Lucas Lane field goal late in the game. Ben Hamm stunted a Quakers drive into Dover territory by picking off New Philadelphia quarterback Kurtis Tetzloff and running the ball back to the N.P. red zone.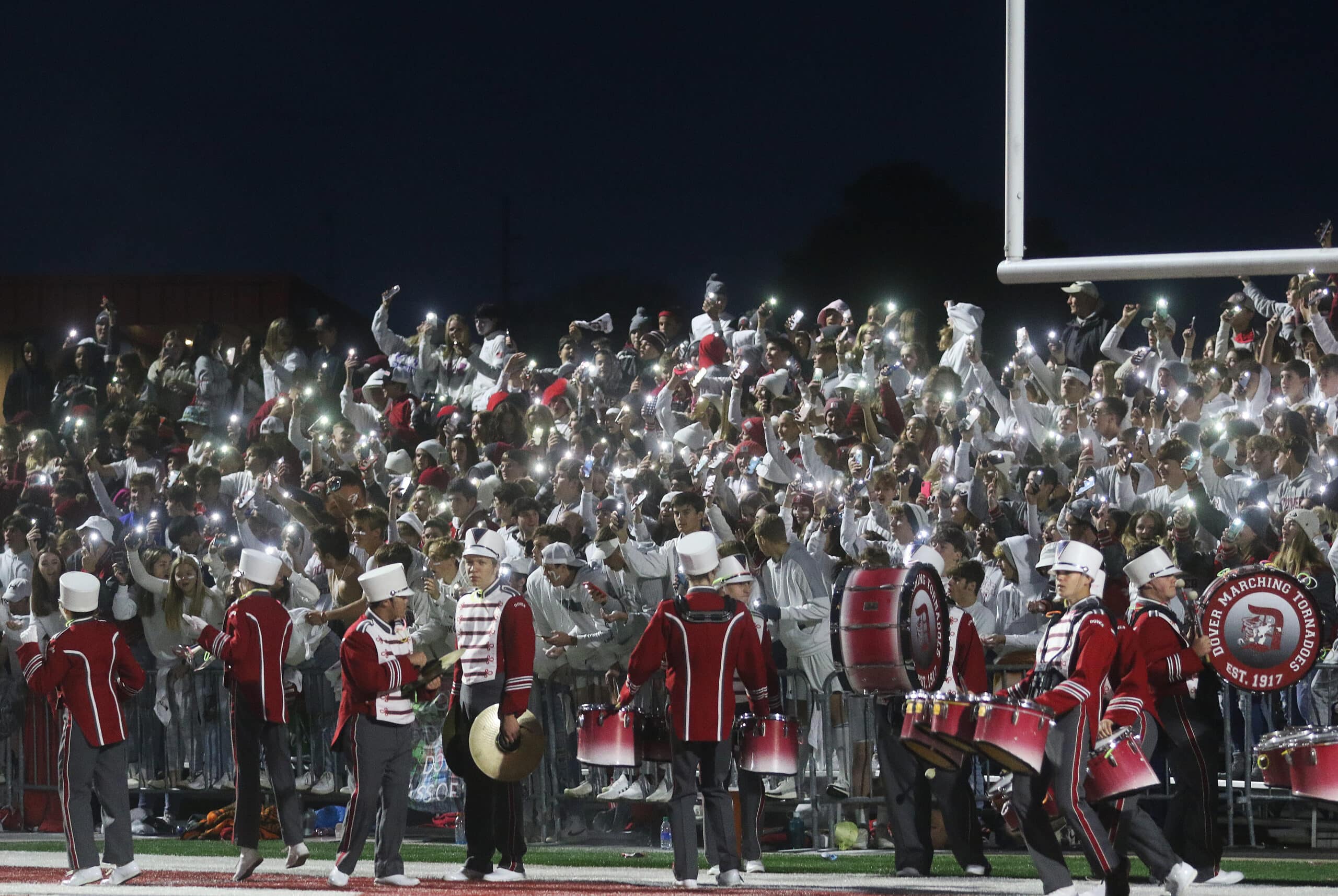 The win for Dover was their third out of the last four meetings with the Quakers and also avenged a 21-13 loss to New Phila from last season.