The Indian Valley Braves improved to 7-2 with a 54-0 win over Claymont in Thursday night's regular-season finale for both teams.
Gavin Henry rushed for three touchdowns for I.V., who improved to 3-2 in the IVC.
Cole Lancaster added two touchdowns early for the Braves, who posted their second shutout performance of the season.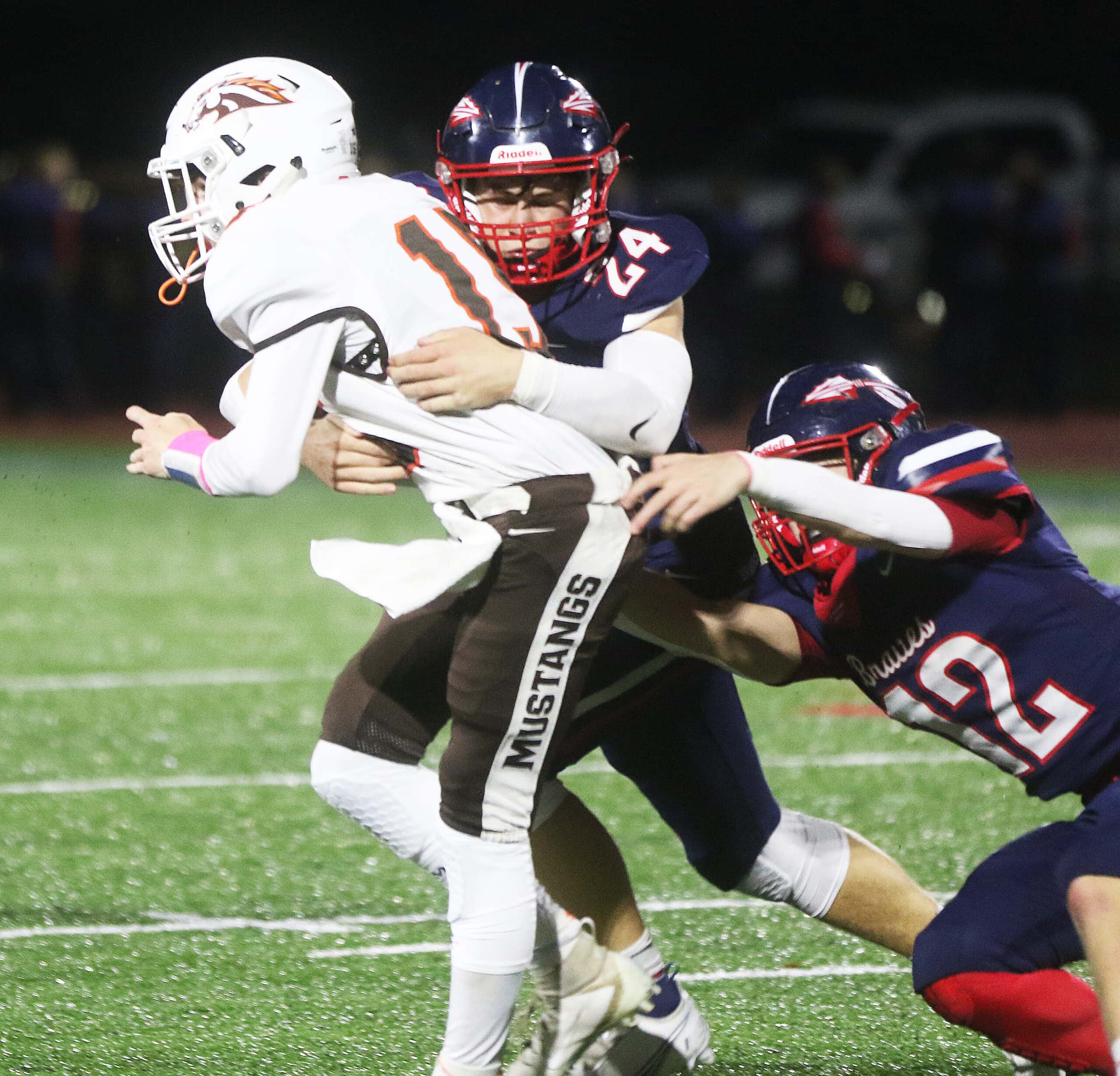 Henry began the scoring on a 67-yard touchdown rush on the Braves' first play from scrimmage. Later in the first quarter, Henry scored from 7 yards out to make it 14-0 I.V.
Lancaster added to the Braves' lead with a 15-yard touchdown and followed with a short scamper after Kolton Thomas took a big run down to the 2-yard line. After Indian Valley took a 27-0 lead, Tyson Pryor and Henry followed with successive touchdown runs to pile onto the Mustangs' defense.
The Zurchers (Sam and Jaxon) each scored touchdowns in the second half to finish the Braves' scoring for the contest.
Claymont falls to 1-4 in the IVC and 1-8 overall.