For the second time in three years, Hiland left Columbus with the state championship.
The Hawks shot a combined 614 (314-310) to win the Division III boys' golf state title at the Scarlet Course at The Ohio State University Golf Club.
Brookston Hummel added to his Day 1 74 with a 4-over 75 (149 total), which made the senior the runner-up individual for the state field. Hummel's total was joined by Carter Mishler (77-79-156) and Garret Shoup (78-80-158), along with Kenny Weaver (81-80-161).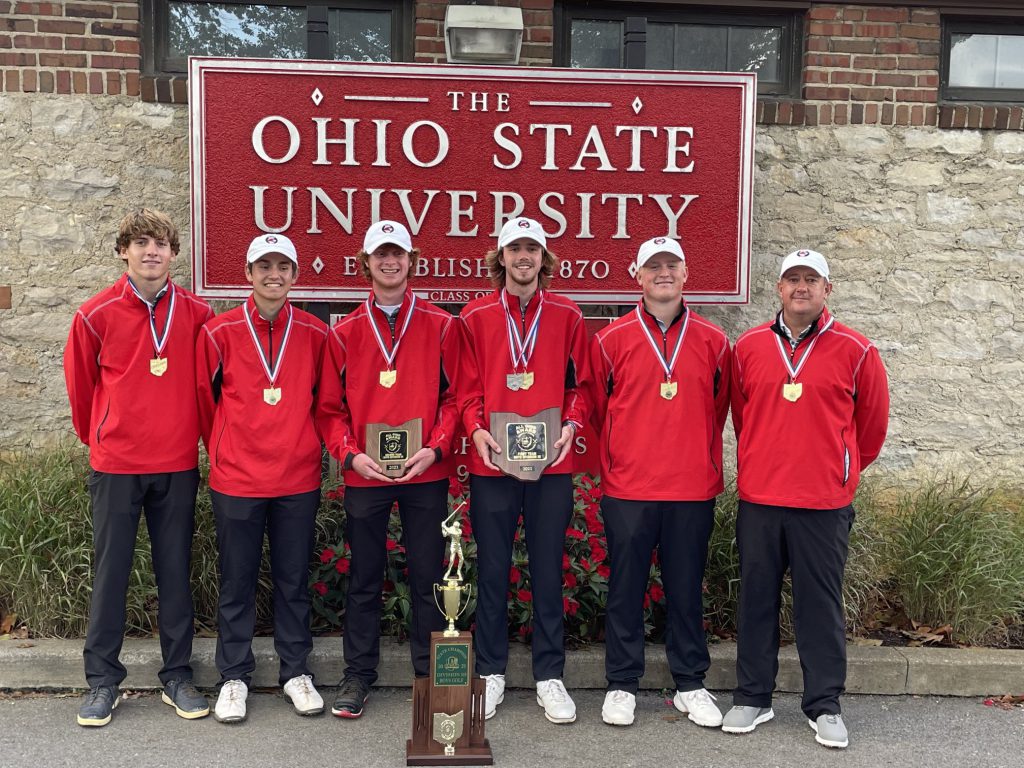 The Hawks won by 18 strokes ahead of Gates Mills Gilmour Academy (312-320-632), who was led by Jack Popovich (79-75-154).
Sam Evans of Worthington Christian won the individual state championship with a 143 total (70-73).
Hiland's victory earned them their second state golf title in school history (third including individual Mark Schlabach's 2016 win).
Tuscarawas Valley individual Connor Gardner finished tied for 35th after posting scores of 83 and 86 for the weekend.
DIVISION II – NORTHSTAR
While the Hawks won their second title in three years, Sandy Valley junior Connor Ritter broke through on his third trip to Columbus, winning the individual state championship at the Division II tournament at NorthStar Golf Club.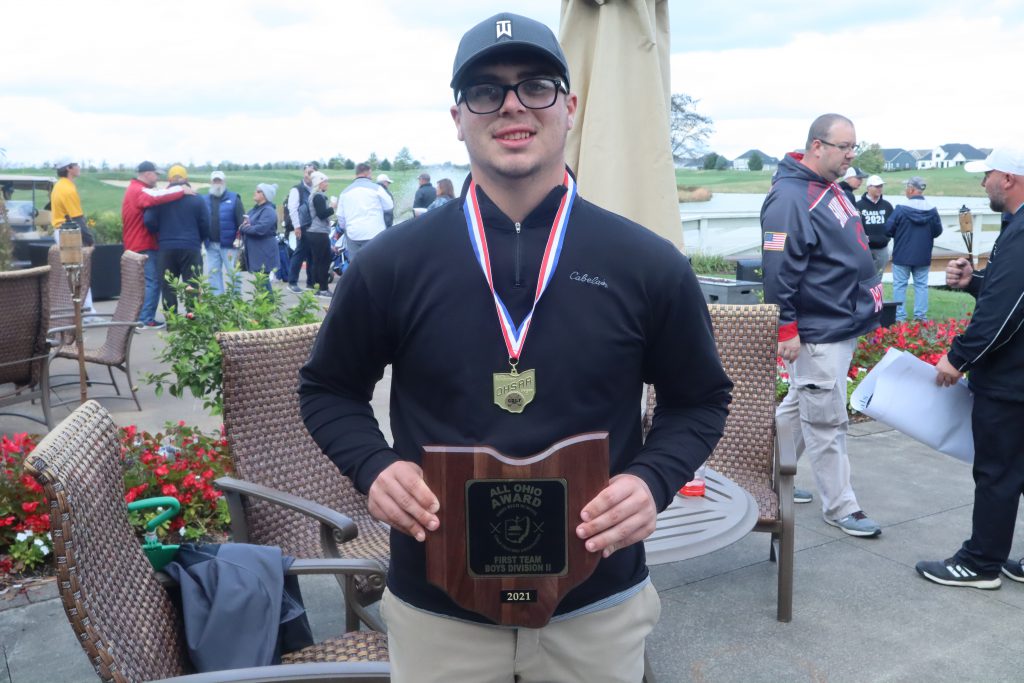 Ritter, after posting a first-day best 69 among all individuals, shot a 76 on a blustery Saturday.
"It's amazing," Ritter described after the match. "Three years to wait for it…it's crazy."
Indeed, Ritter failed to finish inside the top ten as a freshman in 2019's state tournament and ended seventh overall as a sophomore in 2020.
The Cardinals star posted a 39 on NorthStar's front nine on Saturday, followed by a back-nine 37. Ritter finished four strokes ahead of Kettering Archbishop Alter's Davis Gochenouer, who was second with a 149 (70-79).
Gochenouer's team also finished second (for the third straight season) to Gahanna Columbus Academy, who won their fifth straight championship with a 611 team total (Alter shot a 614).
Among other area schools, Carrollton's boys squad finished third overall with a second-day total of 323. The Warriors' Day 1 score of 334 equaled a 657 for the week in Carrollton's second consecutive tournament appearance.
Garaway individual Charles Beachy shot an 83-78 to finish tied for 17th amongst the field.
Ritter's victory is the first state title in the history of the Cardinals' golf program.