INDIVIDUAL CHAMPION (Marlington's Bella Graham)
Every year since eighth grade, Marlington junior Bella Graham has won the Eastern Buckeye Conference title.
Graham set the pace for the Lady Dukes Saturday morning, competing at her home course. She won the championship with a time of 18:48.77. Second place, Salem's Maggie Hall, crossed the finish line nearly 40 seconds later (19:26.70).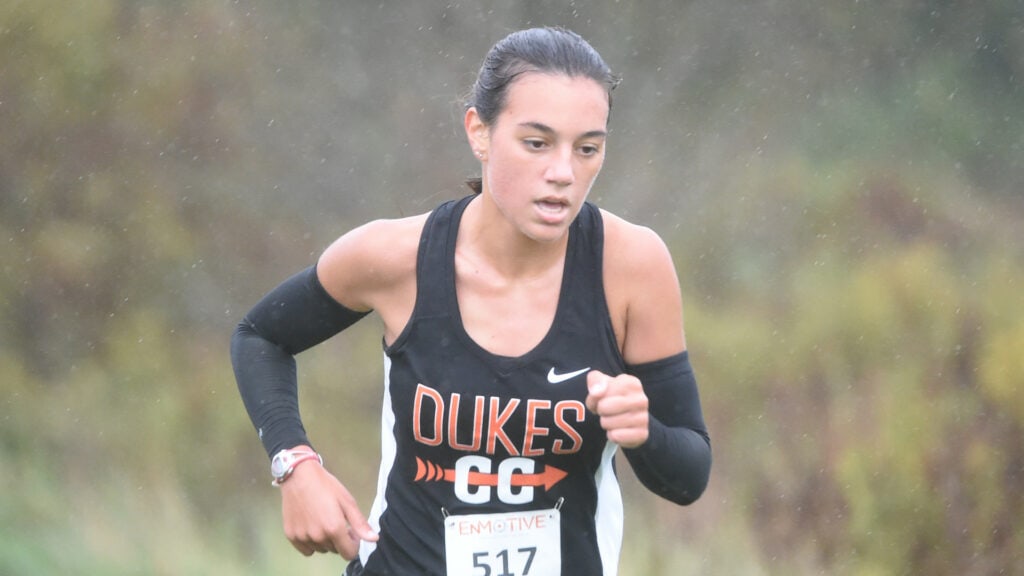 "Coach and my teammates are a huge part of my success," said Graham.
As she prepares for the postseason, Graham is happy with where she is sitting at.
"I think this race definitely helped me learn," she said. "I ran my fasted mile of the season but my two-mile split was the worst of my whole season. I have to learn from that."
TEAM CHAMPIONSHIP (Minerva)
This year's senior class for the Minerva girls cross country team is going out on top of the EBC.
For the fourth year in a row, the Minerva girls have won the EBC title.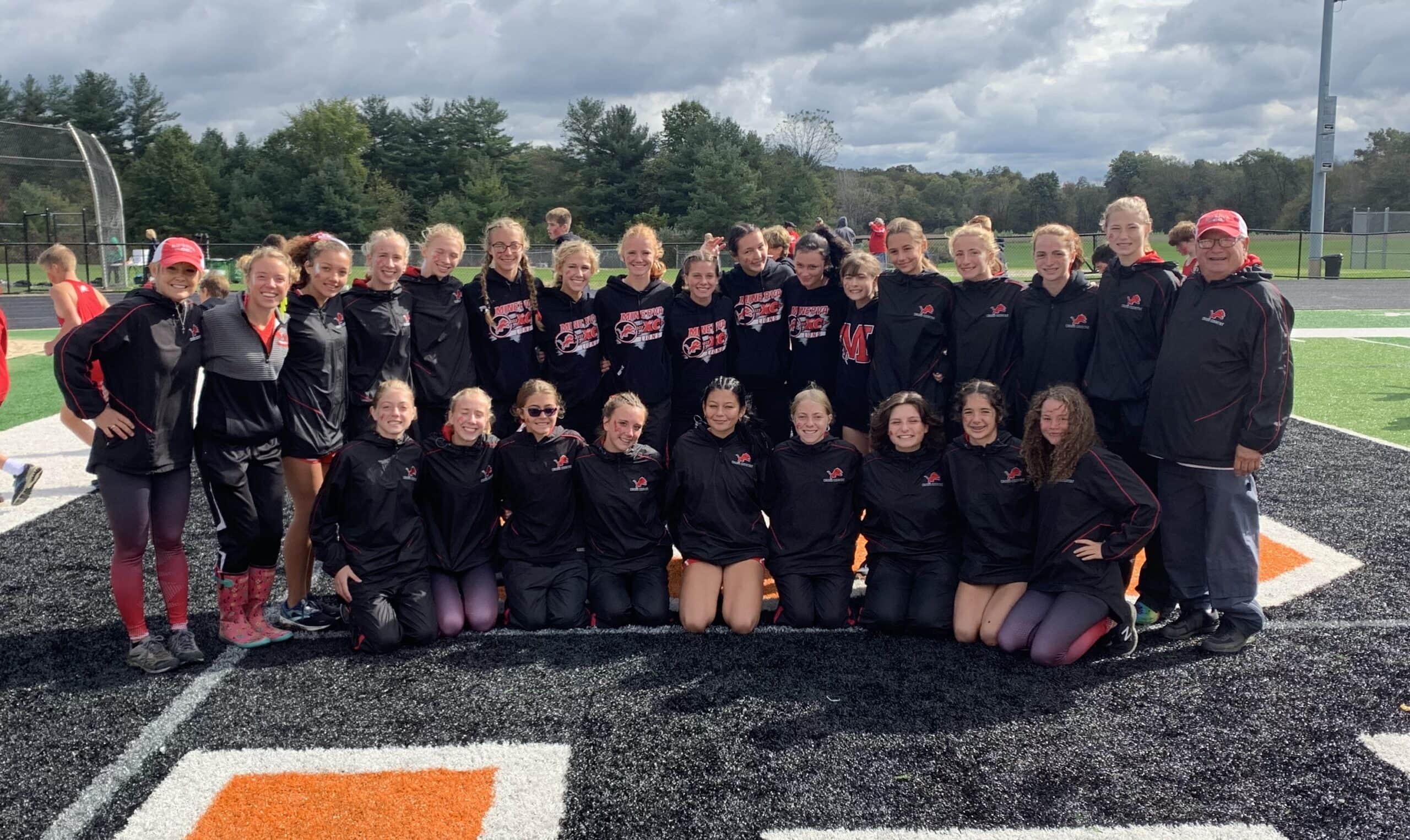 The five scoring Lady Lions finished within the top 10 as Minerva completed the four-peat with a team score of 31. Salem finished second with a score of 36.
Minerva junior Hera Hoffee led the Lady Lions with a fourth place finish (19:53.59).
Following Hoffee was a sea of red uniforms.
Hannah Ison placed fifth (20:09.12), Kayla Crissman crossed sixth with a time of 20:10.62. Jenna Cassidy placed seventh (20:11.37) and Tori Dunham finished ninth (20:26.69).
Other runners who finished outside of the scoring five for Minerva are Annabelle Crissman (14th, 20:47.86) and Caitlyn Hopple (16th, 20:52.54).
"We just have such a pack of girls who just work together, they really just feed off of each other," said Minerva cross-country coach Olivia Scott. "When they see one of them struggling, they tell each other 'let's go' and they really push each other."
As Minerva prepares for the postseason, they have goals in their sights and are ready to do what it takes to accomplish it: Finish top three at the state tournament.
"We were ninth last year and we are way better than we were last year," Coach Scott said. "They're ready for it."
FULL RESULTS: https://www.baumspage.com/cc/northeasternbuckeyeconf/2021/High%20School%20Girls%20Team%20Results.pdf