Hiland, Fort Frye, Malvern, and Frontier all advanced to the Division III East District Boys Golf Tournament after Wednesday's Sectional Tournament at Cambridge Country Club.
The Hawks took the team title by shooting a total of 308, with Carter Mishler earning tournament medalist honors with a 2-over 74. Brookston Hummel (75, +3), Garret Shoup (76, +4), and Nathan Kline (83, +11) also contributed to Hiland's first-place finish.
The Fort Frye Cadets finished at 345 and were led by Dawson Layton (78, +6), as well as Kelson McCurdy (86, +14), Brandon Dye (90, +18), and Braiden Allen (91, +19).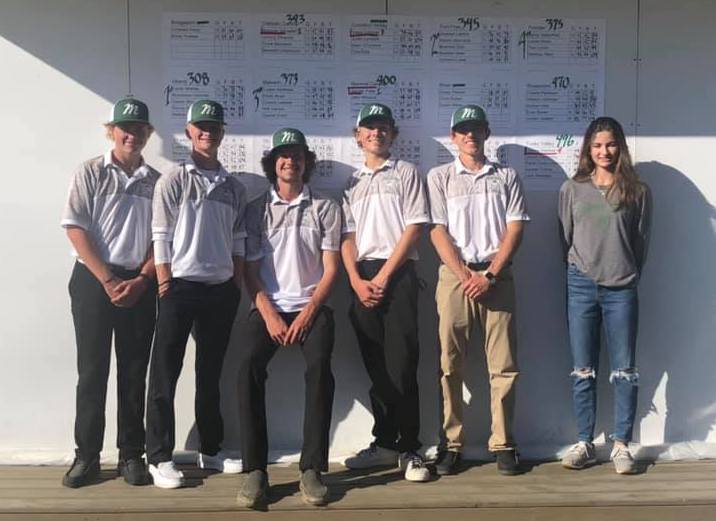 Malvern (373) finished in third place as fifth-man Daniel Untch carded a late 89 (+17) to cement the Hornets' spot in the districts. Untch tied for the team lead with Will Yerrick, while Ethan Bush (97, +25), Tucker Andres, and Connor Lefevre (both 98, +26).
Frontier took the final spot with a fourth-place 375, with Lukas Reed (83, +11) and Karter Satterfield (84, +12) leading the Cougars. Tice Curtis (99, +27) and Maddox West (109, +37) also posted qualifying scores for Frontier.
Sitting just outside the qualifying spots were 5th-place Tuscarawas Central Catholic (377) and 6th-place Strasburg (383), who were respectively led by Aaron Mercier (87, +15) and Trenton Bitikofer (86, +14).
Four individuals also advanced to next Wednesday's district tournament at River Greens: Monroe Central's Zander Potts (76, +4), Catholic Central's Brendan Schaefer (83, +11), Conotton Valley's Gaige Galigher (84, +12), and Tuscarawas Valley's Connor Gardner (85, +13).