Tuscarawas Valley won the girls' Large School race at Saturday's Dover Cross Country Invitational at Dover City Park.
Trojans runner Hannah Wyler was the individual medalist by breaking the 21-minute mark at 20 minutes and 56 seconds to lead all individual runners, while her teammates Ella McElwee (22:46.8) and Camberlee Perkowski (23:28.26) finished fifth and eighth, respectively, among all individuals.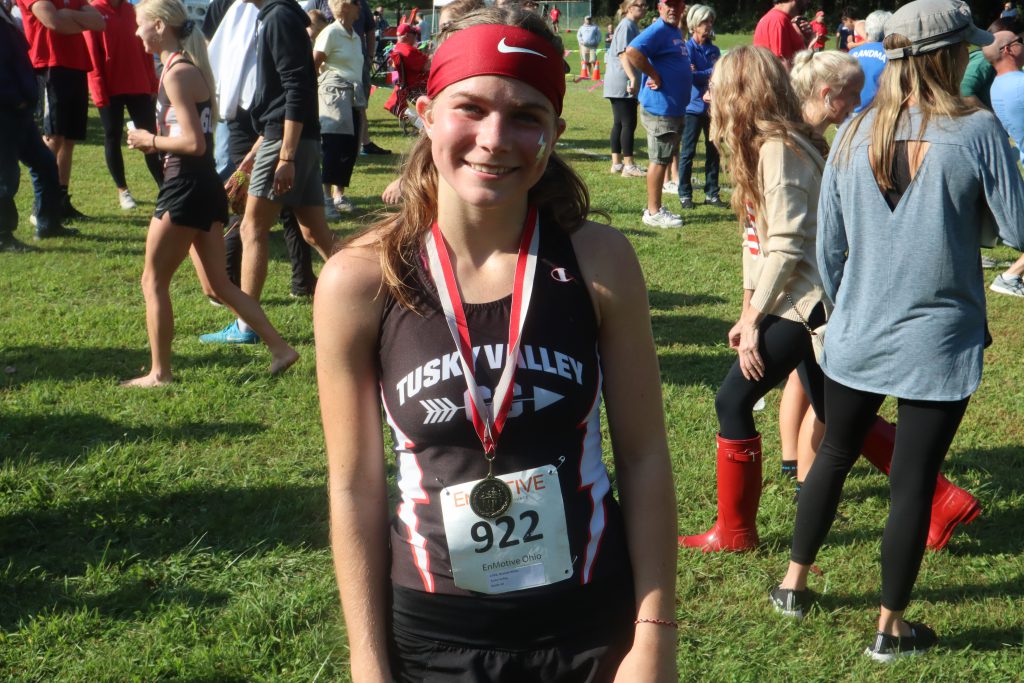 West Branch finished in second place (led by Haley Hazelback's individual runner-up time of 21:33.79), and host Dover finished third.
BOYS LARGE SCHOOL
West Branch received the team title in the boys' Large School race.
The Warriors' Josiah Hicks (17:54.07) and Michael Dorris (17:57.31) respectively finished second and third among all individuals.
Meadowbrook's Kendell West (17:7.03) was the race medalist, despite the Colts finishing eighth as a team.
GIRLS SMALL SCHOOL
Bishop Hartley took the girls' Small School title on Saturday.
Rittman finished in second place, although Pyper Gibson was the race's top individual at 20:57.44.
Merrick Gibson finished third among all runners at 21:43.32.
Sandy Valley, Garaway, and Strasburg finished fourth, fifth, and sixth, respectively.
BOYS SMALL SCHOOL
In the boys' Small School race, Canton Central Catholic won the team title with four top-10 individual finishes: medalist Ian Paul (17:27.44), Max Grillo (6th, 18:53.97), Luke Vlacovsky (7th, 18:58.67), and Dominic Depasquale (9th, 19:09.64).
Garaway finished in second place, as runners Quinten Schwartz (18:06.65) and Bobby Palmer (1:16.55) finished just behind Paul and second and third-place individuals, respectively.
Tusky Valley, Claymont, and Sandy Valley finished fourth, sixth, and eighth as teams, respectively.